So if you missed it, Donald Trump had to cancel a rally in Chicago Friday after protesters clashed with his supporters.
The rally was scheduled to take place at the University of Illinois at Chicago Pavilion but lots of protesters turned up and several fights were seen unfolding on live television footage.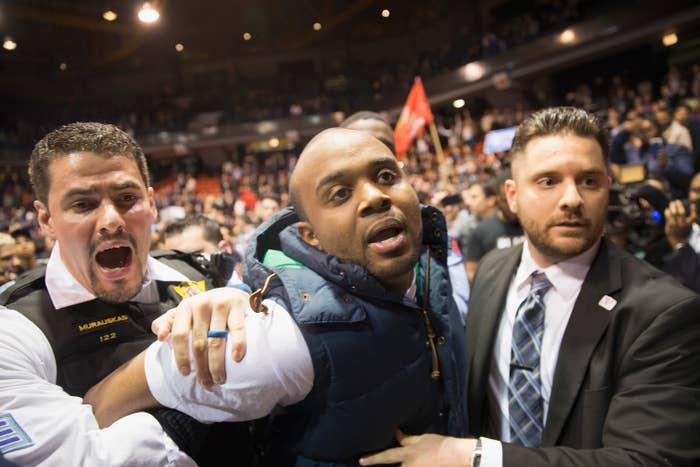 He claimed students didn't even know why they were protesting.
He also retweeted former GOP presidential candidate Newt Gingrich who compared the protesters to fascists.
But singer John Legend wasn't having any of it.
The Grammy winner had a pretty simple explanation for Trump Jr.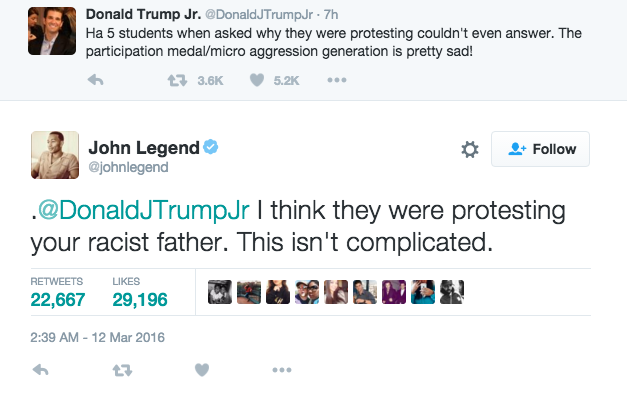 And people were pretty pleased with the simple 👏
And of course Chrissy Teigen had her husband's back.
Hours after the exchange, CNN tweeted that the singer called Trump racist, and he clapped back again.