Israeli "Spy Vulture" Captured In Lebanon Released After Intervention By United Nations
Yes, really.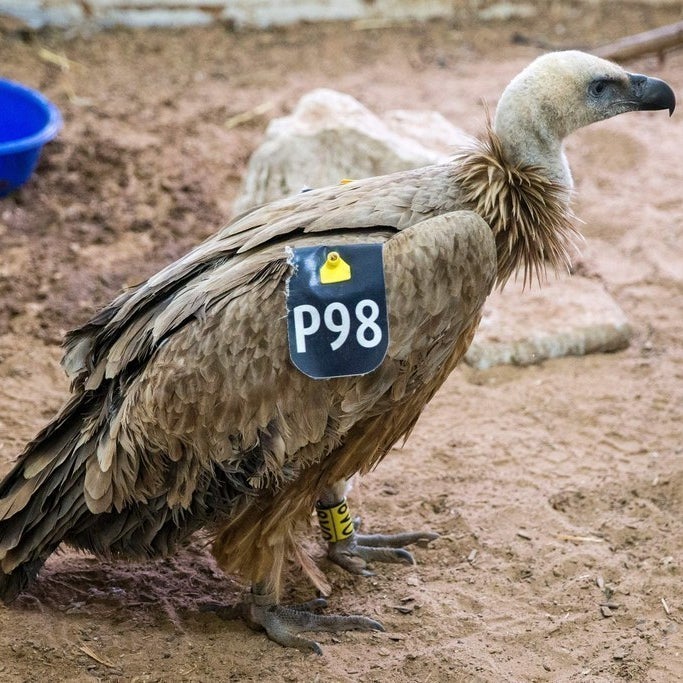 A massive vulture detained in Lebanon after it was believed to be spying for Israel has been returned home after U.N. staff intervened to have the animal released.
The bird, which has a 6-foot-5-inch (1.9 meter) wingspan flew into Lebanon from an Israeli nature reserve and was captured by villagers Tuesday, the BBC reported.
The griffon vulture had a tracking device on its leg that raised the suspicions of the Lebanese villagers who caught it. The large bird had only recently been released at the Gamla Nature Reserve Eldad Eitan as part of a conservation project to reintroduce raptors to the Middle East.
When it was discovered the bird had travelled to Lebanon, the manager of the nature reserve asked U.N. staff to contact the Lebanese municipality of Bint Jbail, 2.5 miles from Israel's northern border, where the bird was being held, Haaretz reported.
The bird was taken to an animal hospital where is was found to have suffered minor injuries but was overall in good condition.
"In a discreet operation with the Lebanese and with the great help of U.N. forces and the U.N. liaison unit, the Israel Nature and Parks Authority was able to return the vulture that was caught a few days ago by villagers of Bint Jbeil, Lebanon," an Israeli statement released Friday said.
The bird will be released back into the wild after it recovered from the ordeal.