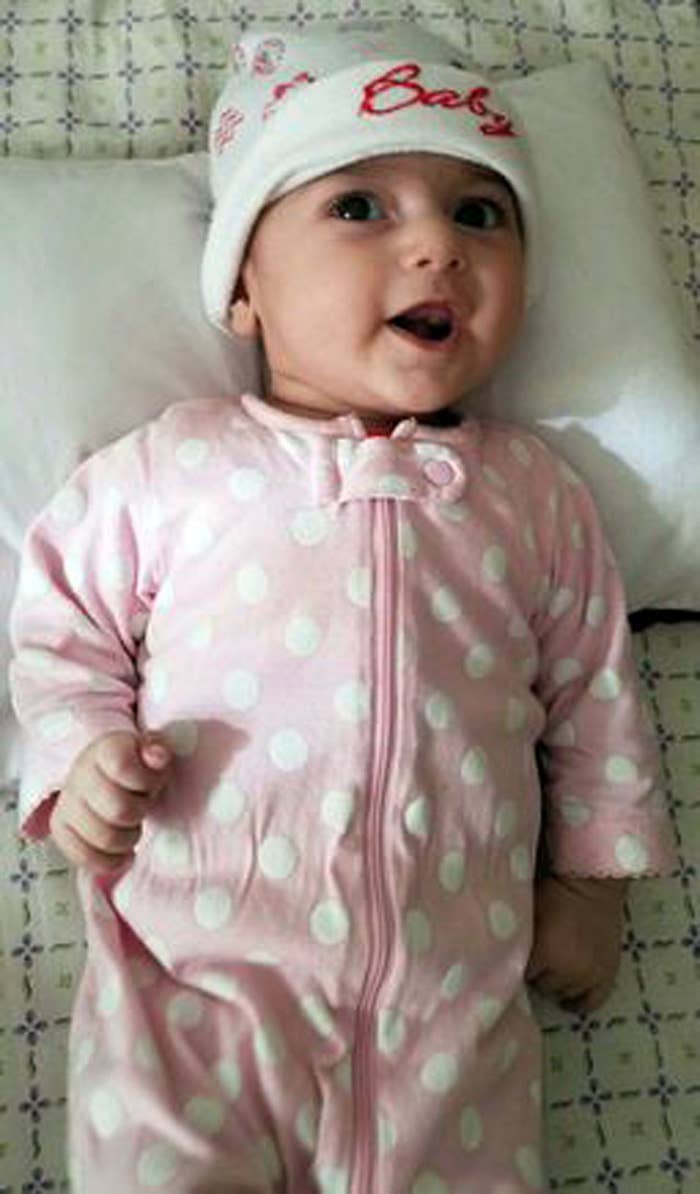 An Iranian baby who had been banned from traveling to the US for life-saving surgery was finally allowed to enter the country and is now "out of the woods" after her surgery on Friday.
Four-month-old Fatemeh Reshad and her family flew to Portland, Oregon, where their relatives live, on Feb. 17 after receiving a waiver to enter the US. Reshad received surgery the same day.
Her physicians say it was more complicated because it's typically performed within days or weeks, rather than months, after birth, but that the family's delay in flying to the US wasn't necessarily enough time to affect her condition, according to the Associated Press.
"Her heart function looks beautiful," said Dr. Laurie Armsby, who works at the Oregon Health Sciences University's Doernbecher Children's Hospital.
Earlier this month, Reshad and her family had an appointment in Dubai to get a tourist visa to the US, before Trump's executive order caused it to be canceled.
The order banning travel to the U.S. by people from seven predominantly Muslim countries, including Iran. Fatemeh was forced to return home.
New York Gov. Andrew Cuomo said in a statement on Feb. 3 the infant, who was banned under President Donald Trump's executive order, would be allowed to travel for the emergency procedure to correct serious heart defects.
The baby's uncle Samad Taghizadeh, a US citizen, told the Oregonian his relatives were planning to travel from Iran to Dubai, where they would seek a visa to enter the US. But with the travel ban, their appointment at the US Embassy in Dubai was canceled and the trip to seek treatment for baby Fatemah was called off.
"My father was so excited to see his granddaughter for the first time," Taghizadeh said. "Our whole family is in a depression."
But on Friday, Governor Cuomo said Manhattan's Mount Sinai Medical Center had offered to perform the critical surgery, but the family finally chose to do it in Portland, Oregon, both because of the hospital's pediatric cardiology expertise and proximity to the baby's uncle and grandparents.
"Bizarrely, the federal ban would prevent this child from receiving medical care and literally endanger her life. It is repugnant to all we believe as Americans and as members of the human family," the governor said in a statement.
"This evening we were pleased to learn that the federal government has now granted Fatemeh Reshad and her family boarding documents to come to the United States.
"We will continue to work with the International Refugee Assistance Project and their partners to ensure this baby receives the treatment she needs, and fight for those being unfairly shut out of America's gates by this policy."