The Pope has joined Instagram.
On Saturday morning, Pope Francis tweeted he was "beginning a new journey, on Instagram, to walk with you along the path of mercy and the tenderness of God."
Within half an hour of joining the social network, the Pope had amassed more than 70,000 followers.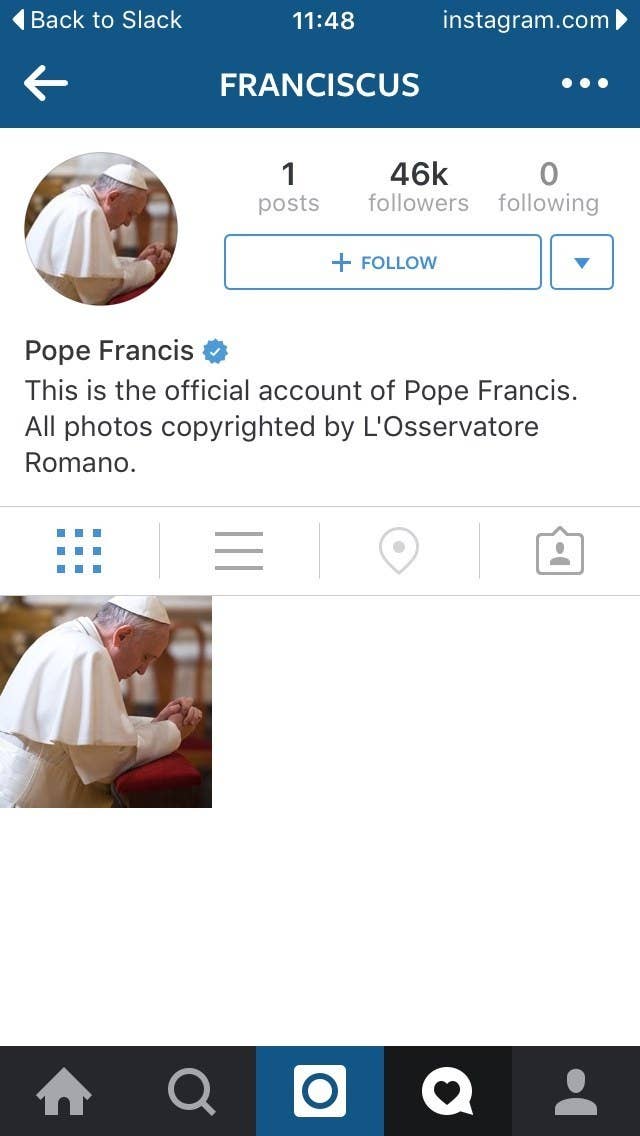 Speaking in an interview with Vatican Radio, the Prefect of the Secretariat for Communications, Monsignor Dario Vigano, said the Pope had signed up to Instagram because of his "conviction that images can reveal many things."
He said the images that will be posted "will emphasize the qualities of closeness and inclusion that Pope Francis lives out in his daily life."

The Pope already has 8.8 million followers on his Twitter account @Pontifex.