Hillary Clinton Begs Elector To Dump Donald Trump In SNL "Love Actually" Skit
It's Hillary, actually.
In a parody of THAT scene from everyone's problematic fave Christmas movie Love Actually, Clinton tracked down a member of the US electoral college to deliver a message.
Using a lot of posters, Clinton reminds her audience of some concerns surrounding President-elect Trump.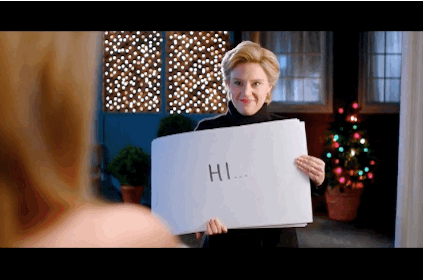 And as "Silent Night" plays softly in the background, Clinton quietly begs the unnamed elector to consider her options...