Two Gunmen Still On Loose After Attack Which Left Four Militants And Seven Soldiers Dead In India
Fighting continued Sunday after suspected militants entered an air force base near the border with Pakistan and exchanged fire with security forces.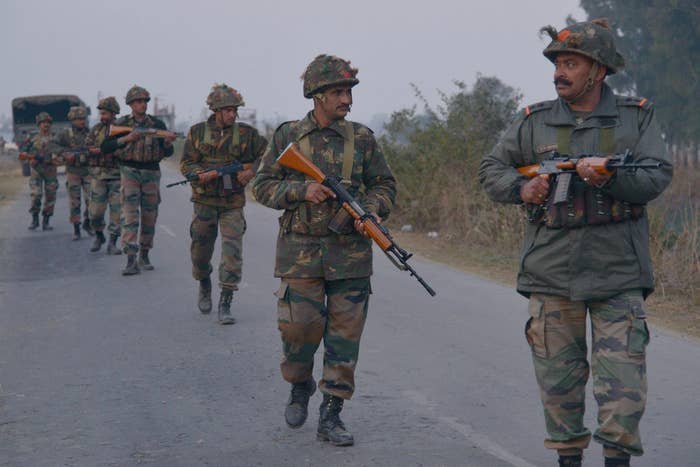 Four gunmen and seven troops were killed during an attack on an Indian air force base near the border with Pakistan Saturday, officials said.
A top government official says Indian troops are still battling at least two gunmen at the base more than 36 hours after the compound came under attack, AP reported.
Home Secretary Rajiv Mehrishi said Sunday evening the suspected militants appeared to have been cornered and that he expected them to be "neutralized" soon.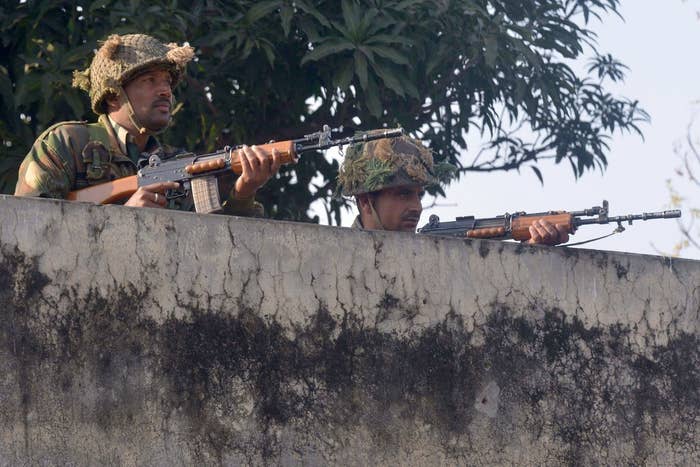 The militants entered the base before dawn Saturday, AP reported. A helicopter was seen at around noon firing at an area inside the Pathankot air force base, located about 267 miles north of New Delhi. Shots could also be heard from inside the base.

Air force spokeswoman Rochelle D'Silva said that combing operations to secure the Pathankot air force base were continuing by late Sunday morning, AP reported. Officials gave no other details about the situation at the base.
The attack began a few hours before dawn Saturday when a group of militants entered the area where the living quarters are located, the Defence Ministry said.
The defence ministry added there had been intelligence reports about a likely terror attack on military installations in Pathankot, and the air force had been prepared to thwart any attackers.

"Due to the effective preparation and coordinated efforts by all the security agencies a group of terrorists were detected by the aerial surveillance platforms as soon as they entered the Air Force Station at Pathankot," the ministry said in a statement.
The Pathankot-Jammu highway was put on high alert by security forces and the entire area near the IAF station was sealed off, the Times of India reported.
Security forces in the area were put on high alert on Friday — about 12 hours before the terror attack — after a senior police officer said he and his associates were seized by five armed men wearing army uniforms.