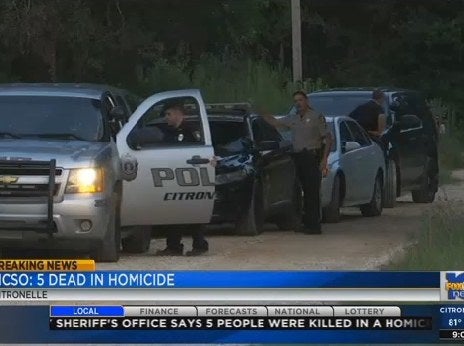 Five people, including a pregnant woman, were found dead Saturday in a "horrific scene" in Alabama, officials said.

A three-month-old baby was found alive inside the residence in Citronelle, north of Mobile, authorities said.
The Mobile County Sheriff's Office identified the victims Sunday as Robert Lee Brown, 26; Chelsea Marie Reed, 22; Justin Kaleb Reed, 23; Joseph Adam Turner, 27; and Shannon Melissa Randall, 36.

The victims were found in a house on Jim Platt Road, local news site AL.com reported.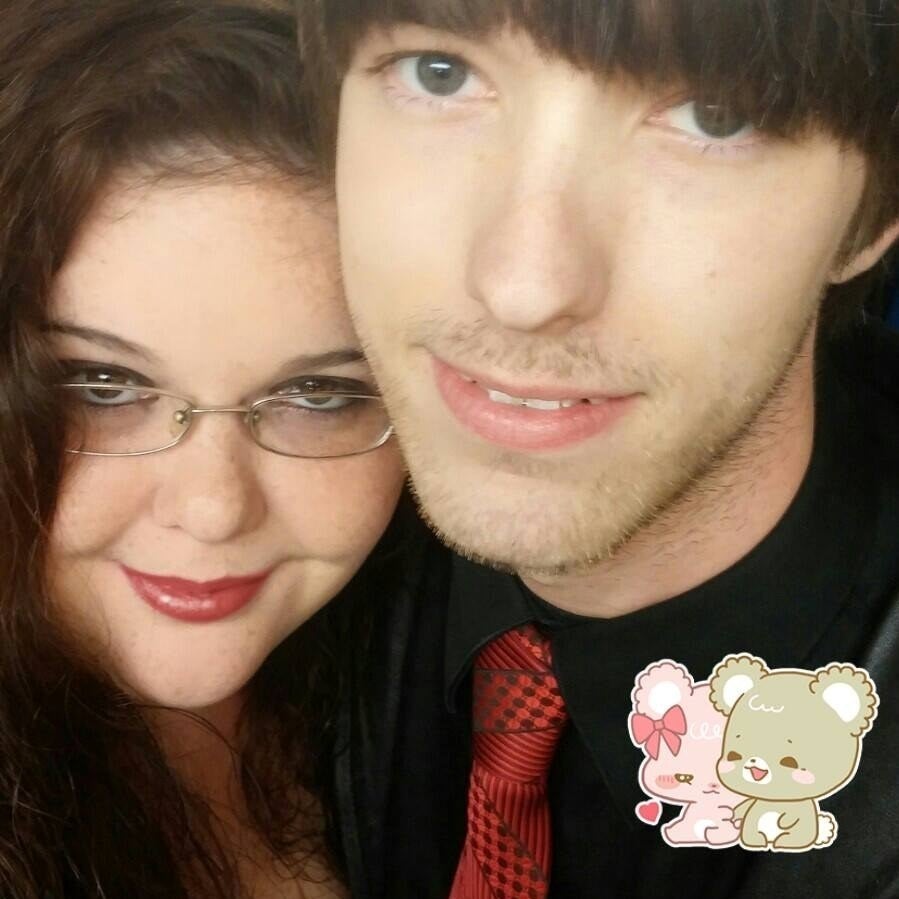 Derrick Ryan Dearman, 27, of Mississippi was arrested in connection with the mass homicide after turning himself in to the Greene County Sheriff. Authorities said he will be charged with at least five counts of capital murder.

Dearman admitted to killing one of the five victims, according to the Chicago Tribune.
Police were alerted to the crime after a woman reported that she had escaped after been kidnapped.

Police told AL that Dearman's girlfriend, Laneta Lester, had gone to stay at a relatives' house to escape her boyfriend, who she said abused her.

At 1 a.m. local time on Saturday, Dearman came to the house where she was staying, and the residents called the police to report him.
Police said he fled, waited for officers to leave, and then returned at some point before sunrise to kill the five victims, leaving the baby.

"Given the way the scene looks, we're going to be here a couple of days," Capt. Paul Burch of the Mobile County Sheriff's Office said. "It's obviously a horrific scene."

After the killings, Dearman allegedly forced Lester and the three-month-old into a car and drove them to his father's house in Mississippi. He and his father then let Lester and the baby go before to the Greene County Sheriff's Office to turn himself in.
It is unclear whether Lester or Dearman are the infant's parents.

Burch said Dearman was expected to be charged with "five or six counts of capital murder." One of the victims was about five months pregnant, Burch added.
Mobile County District Attorney Ashley Rich said the crime was the worst she'd seen in 20 years as a prosecutor, with five people "brutally and viciously murdered."
Burch and Rich disclosed few details about the killings, but said it was clear firearms and at least one other type of weapon had been used in the attack.
Robert F. Brown told AL.com his son Robert Lee Brown, 25, was one of the victims.

"My mother was murdered in 1974," he said. "I was with her in the ambulance when she died. To have to go through this again..."
"If I could get my hands on him," he said of Dearman, "I'd kill him myself."