Family Turns Texas Home Into Amazing Christmas Light Show
The Johnson family goes all out.
The Johnson family in San Antonio, Texas ~really~ like Christmas lights. Like a lot!
Since 2013 the family have been decorating their home with some pretty out there light shows. But 2015 is set to be their biggest yet.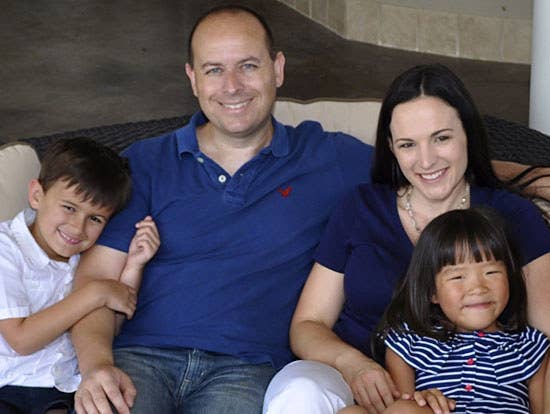 This year's display goes for 11 minutes, includes 7,827 lights, and is accompanied by a custom-created dubstep soundtrack.

Matt Johnson told BuzzFeed News programing the lights and creating the music track is not an easy job. It takes him all year.
"I have not kept track of the hours but I bet I average about 4-6 hours per 10 seconds of show, the show is 11 minutes long so around 450 to 650 hours."
Matt said he first started doing the light show "because it made my kids happy but now it is because it makes all the kids (and their parents) happy."
"I love seeing people's faces as they watch the show and kids dancing in the street. Our show is very different, very upbeat, it is like a dance party in front of our house," he said.
Amazingly, Matt said the light show — which runs nightly from 6-10 p.m. over the holiday season — isn't even expensive to run.
"It does not cost much to run. I calculated the power last year and it uses the same amount of power as a hair dryer. It is barely noticeable on our power bill."
The family hope people who enjoy the light show will donate to their fundraising project and help them build a well for a village in Africa.
The Johnson's hope to raise $10,000 during the Christmas season. They have raised $1,500 so far. You can donate to the Johnson's Clean Water Challenge here.