A Family Recorded Terrifying Footage Driving Through A California Wildfire
About 600 firefighters battled the 1,236-acre blaze near Solimar Beach in Ventura County on Saturday.
A Dutch family traveling through Southern California filmed this terrifying video of the Solimar wildfire as it roared along a freeway on Christmas night.
Maaike Maks told CNN they believed the fire was 30 minutes away and saw no road blocks on the Pacific Coast Highway so thought it would be safe to travel back to Santa Barbara where they were staying.
"We didn't realize it was this big and frightening. There was nobody stopping us on the highway as we got closer and closer, so we thought it was totally safe for us to drive past it. As we started getting closer, I decided to record the fire we saw next to us, as I had never seen this before.

"Then all of the sudden, all these sparks and a burning bush hit our car, and we couldn't see anything of what was around us because of all the smoke. I was terrified and in a total shock. In the end, it only took a few seconds, but it felt like an hour.

"It was terrifying. We were very lucky. In a worst-case scenario, our car could have exploded."
At the height of the blaze, Ventura County Fire Capt. Steve Kaufmann said the fire spread down to the beach and was "bumping against the roadway."
"We're seeing fire embers all over the place," Kaufmann said in a video posted on the department's Facebook page.
As of Saturday, about 600 firefighters were battling the blaze while four helicopters dumped water on the flames. Two firefighters had suffered minor injuries, to the ankle and knee, authorities said.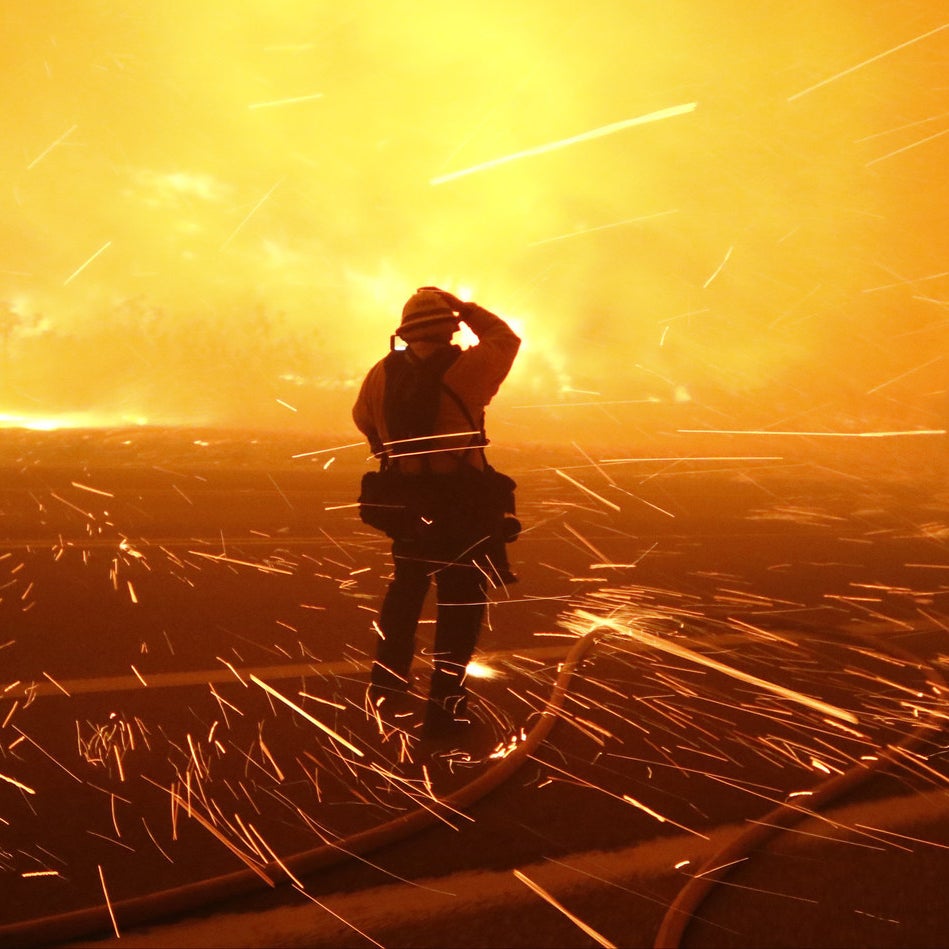 By Saturday evening, Ventura County Fire Department announced the Highway 101 would reopen in both directions.
People in the Solimar Beach area had initially been ordered to leave their homes but that mandatory order was lifted.
The fire had burnt a total of 1,236 acres and 60% of it was contained by 403 firefighters still at the scene on Saturday night. Some beaches in the area remained closed due to firefighting activity.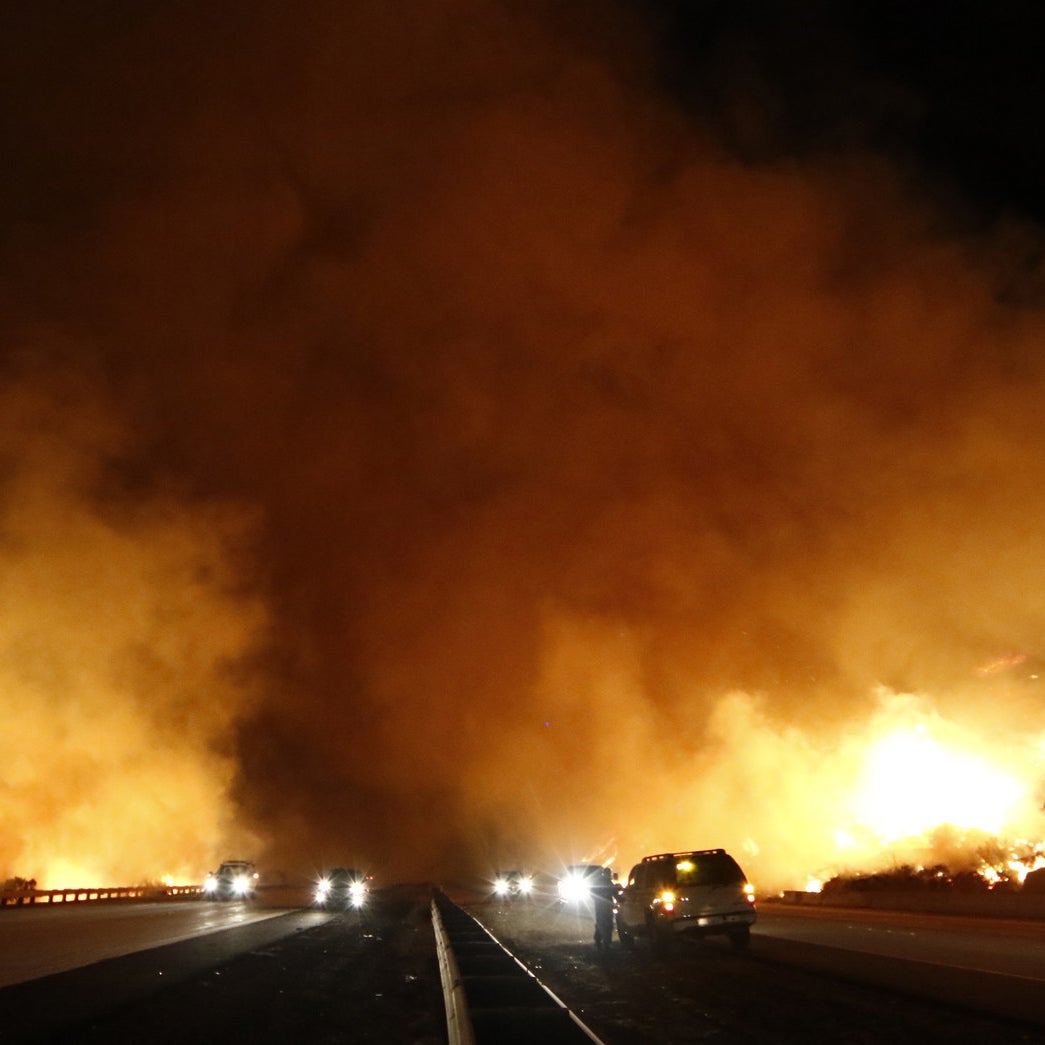 At a media conference, Deputy Chief Tom Clemo of the Santa Monica Fire Department, said the progress of the fire had stopped and no structures had been lost.
"We made tremendous progress today despite challenges of high winds, steep terrain and significant brush," Clemo said.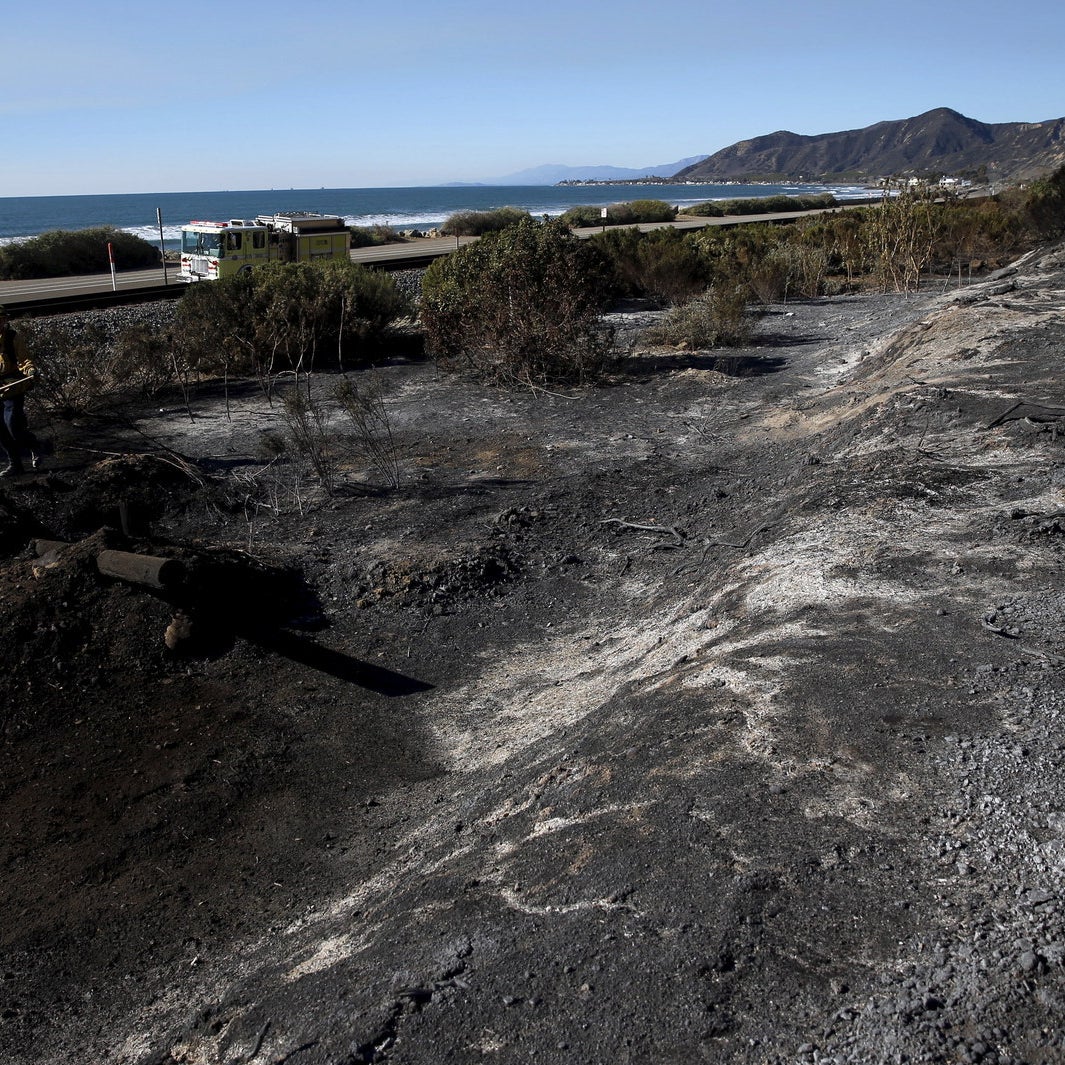 The Solimar fire started at about 11 p.m. Friday forcing residents of Solimar Beach and campers at Emma Wood State Park to evacuate.
Authorities said the blaze was caused by strong winds knocking over power lines on oil lease property near Solimar Beach, the Ventura County Star reported.