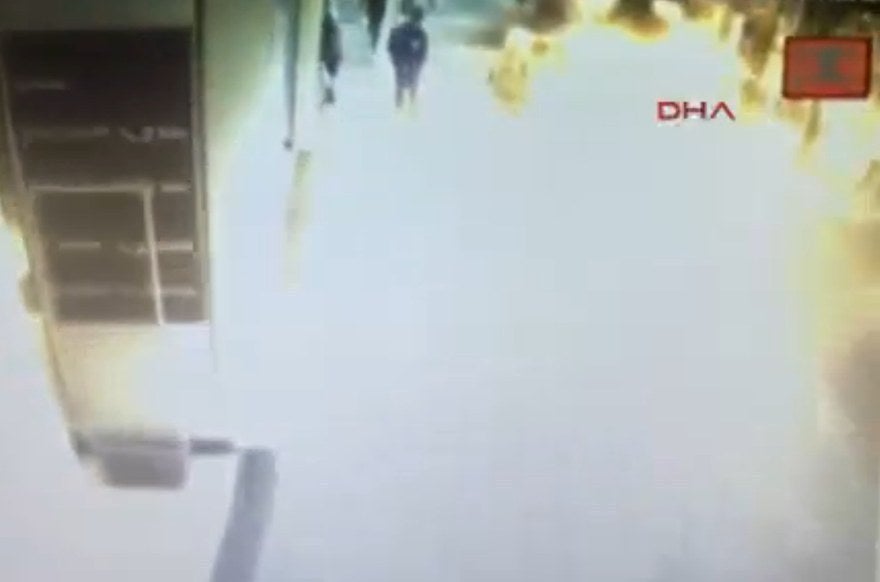 A suicide bomber with links to ISIS killed four people and injured more than 30 in an attack on a busy shopping district in Turkey Saturday.
On Sunday, the bomber was identified as Turkish national Mehmet Ozturk after a DNA test, Anadolu reported. According to a police report, Ozturk was identified using a blood sample from his family.

Turkey's Interior Minister Efkan Ala said Sunday the bomber was a militant with links to ISIS. He also said five suspects had been detained so far in connection with the attack.
Speaking after the attack Saturday, Istanbul Governor Vasip Sahin said four people were killed, including the suicide bomber, and 20 injured, according to the semi-official Anadolu News Agency. He later added an injured person had died in hospital, bringing the death toll to five.

Turkey's health minister later said 36 people were being treated for injuries, seven of who were in hospital in a critical condition.
On Twitter, purported footage of the blast was shared by Turkish media. WARNING: GRAPHIC FOOTAGE.

According to Hurriyet Daily News, three Israelis were killed in the blast, as well as one Iranian, in addition to the suicide bomber.
However, U.S. National Security Council spokesman Ned Price said two of those killed were Americans.
"Turkey has once again suffered a horrific terrorist attack, and we remain steadfast in our support for our NATO Ally and partner," Price said. "These repeated acts of terrorism in Turkey must come to an end."
The Times of Israel, citing Israeli and American officials, named Yonathan Suher, 40, Simha Dimri, 60, and Avraham Goldman, 70, as being among the victims.
Suher and Goldman were believed to be dual US/Israeli citizens. The families of Dimri, Suher and Goldman were flown to Istanbul late Saturday to identify their family members, The Times reported.
The Israeli victims were part of a tour group on holiday in Turkey.
A fourth victim killed in the attack was identified by Turkish officials as Iranian national Ali Reza Razmhah.

Turkish Health Minister Mehmet Muezzinoglu said 12 of the injured were foreigners. Six were Israelis, two were Irish and the four others were from Germany, Iceland, Iran and Dubai, his office said.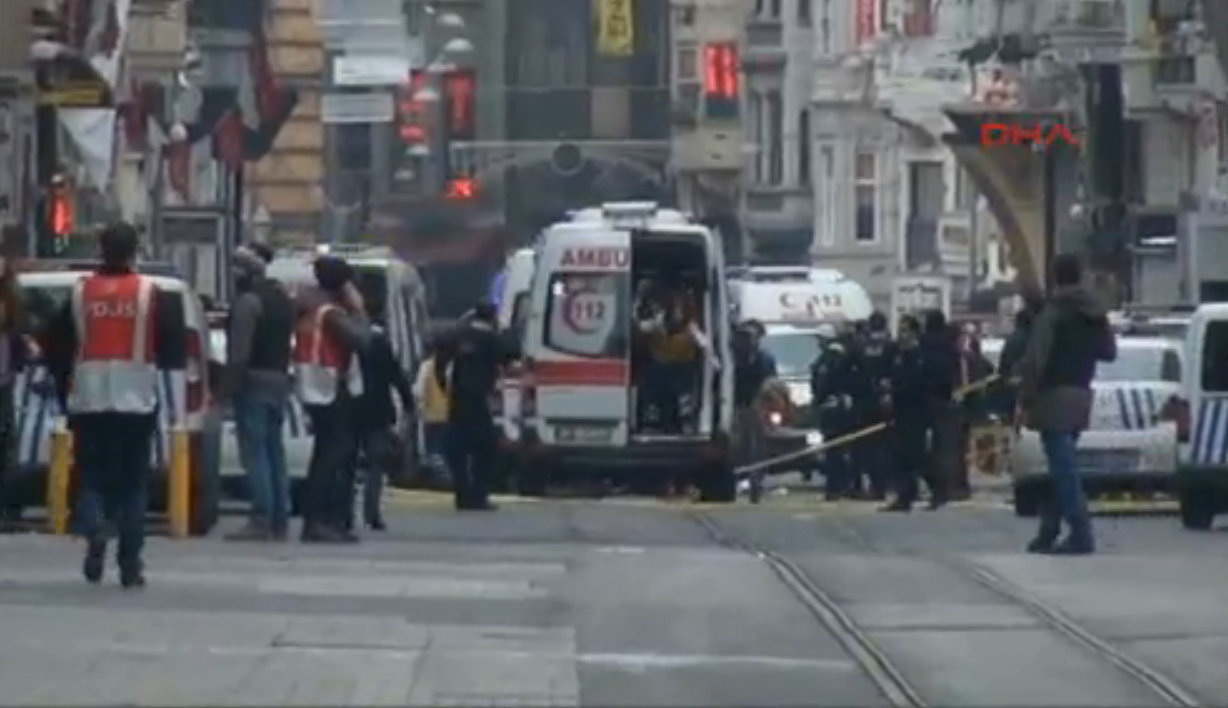 A live television feed from Hurriyet TV at the scene showed several ambulances and a large police presence.

Ambulance sirens could be heard as helicopters whirred above. The video footage showed shoppers rushing from the bomb site, and one distraught woman sobbing in panic as she spoke into a mobile phone.
Police and plainclothes security officials cleared all of Istiklal Street of pedestrian traffic, likely worried about the secondary attacks used by some militant groups to target first-responders.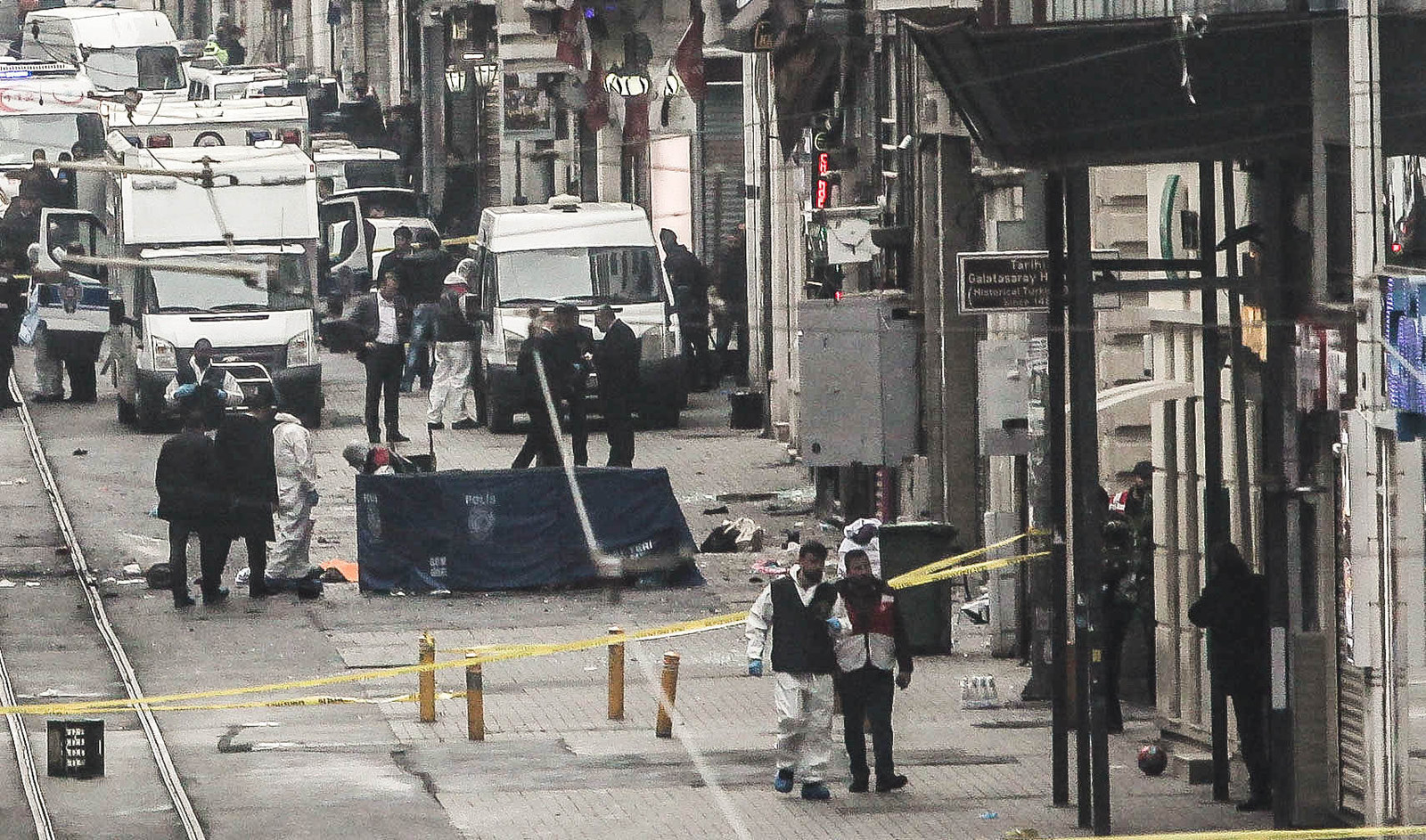 The bombing targeted Turkey's premier showcase commercial district, a mostly pedestrian corridor of shops, restaurants, cafes, bars, hotels, and nightclubs that includes branches of major banks and universities, diplomatic outposts, and gallery spaces.

At the same moment the suicide bomber detonated the 11 a.m. bomb, children were gathering along Istiklal a few blocks away for Saturday morning story time hour.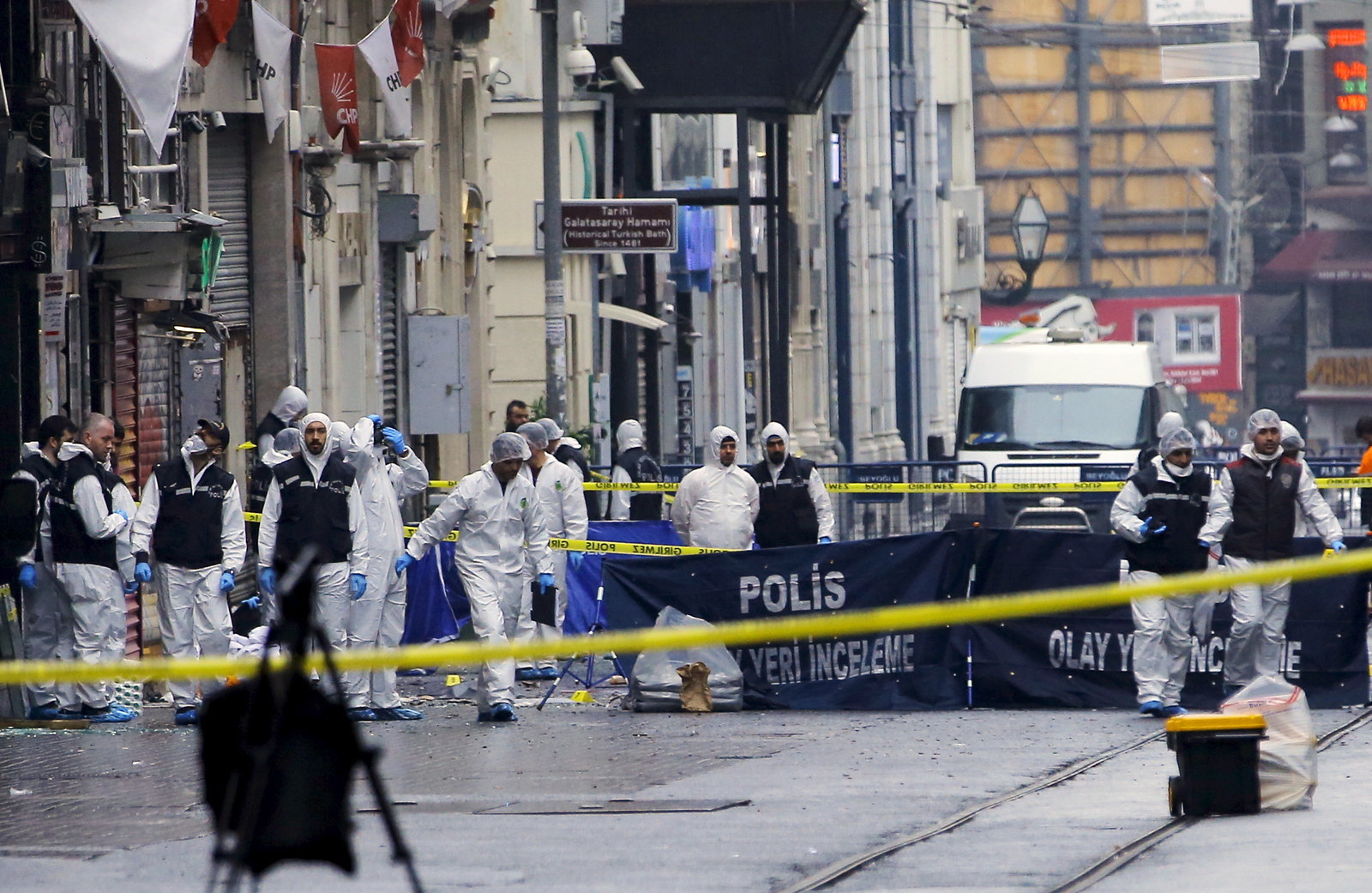 Istanbul's crucial tourism industry has already been damaged since an alleged ISIS suicide bomber hit the historic Sultan Ahmet district in January, causing cruise shops to cancel ports of call to the city.
The attack also comes just a week after two suicide bombings in Turkey's capital Ankara left 37 people dead.