EU Urges Turkey To Open Its Borders To 35,000 Refugees Fleeing Syria
Thousands are fleeing the country as Bashar al-Assad's army marches on the rebel-held city of Aleppo.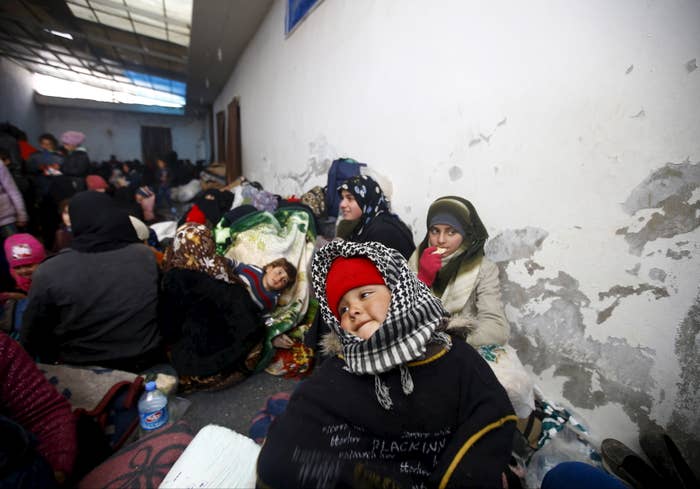 The European Union has urged Turkey to open its borders to tens of thousands of Syrian refugees trapped after fleeing fighting.
In a speech Saturday, EU foreign policy chief Federica Mogherini said Turkey had a moral and legal duty to provide protection to the people waiting at their borders.
"It is unquestionable that people coming from inside Syria are Syrians in need of international protection," Mogherini said at a press conference following a meeting of foreign ministers in Amsterdam.
There are about 35,000 Syrian refugees waiting at the Turkish border at Kilis, the BBC reported. However, Turkey has said the refugees have food and shelter inside Syria and they do not need to cross into the country.
In recent days thousands of Syrians have arrived at seven of the main informal camps close to the Turkish border due to fresh fighting in the region, the Norwegian Refugee Council told the Associated Press. The group said the camps were already at capacity before the latest influx.
Filip Lozinski, an NRC supervisor in the area, told the AP many refugee families were being forced to sleep out in the open — some under trees — because they could not find shelter.
Speaking Saturday, Mogherini said the EU was providing funding to Turkey in order to allow the country the "means, the instruments, the resources to protect and to host people that are seeking asylum."

In November, the EU gave Turkey 3 billion euros ($3.3 billion) to help it care for Syrian refugees in the country.

Dutch Foreign Minister Bert Koenders, whose country currently holds the EU presidency, echoed Mogherini's statements at the press conference.
"I look at these images of people standing at the Turkish border and I just wanted to underline the message people who are in humanitarian need should be allowed in," he said.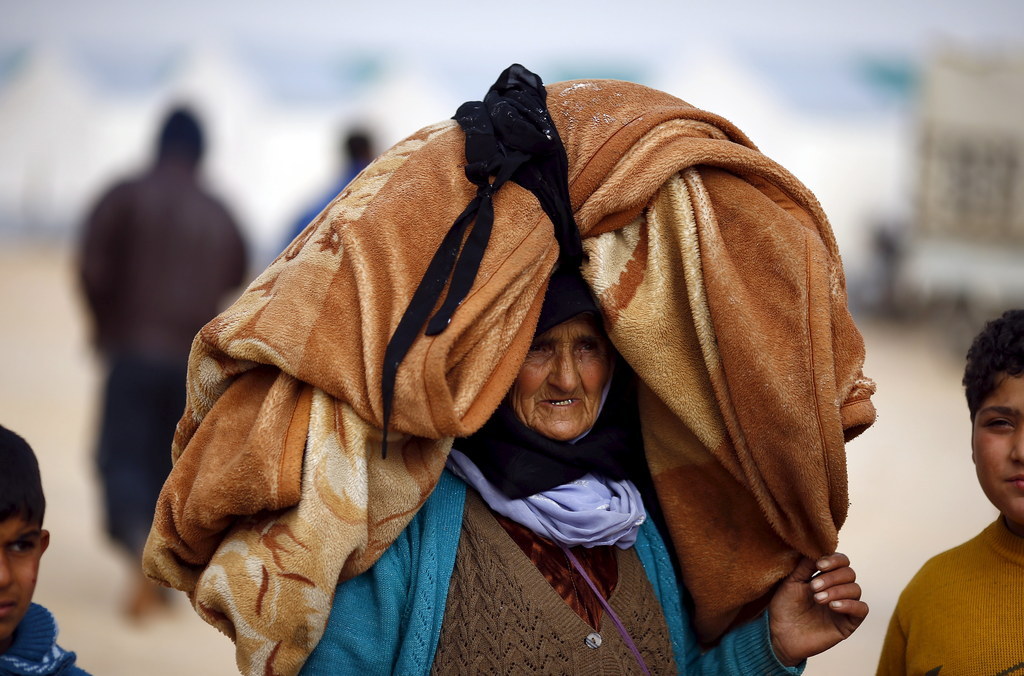 However, Kilis governor Suleyman Tapsiz said the move was not necessary, according to the BBC. "Our doors are not closed but at the moment there is no need to host such people inside our borders," the governor said.

The increase in refugees heading to the Turkish border comes as Bashar al-Assad's army began advancing on the rebel-held city of Aleppo. The action, combined with Russian airstrikes in the area, led to the breakdown of indirect peace talks launched earlier this week in Geneva, with the opposition saying there was no point in negotiating under fire.
U.N. envoy Staffan de Mistura said he hoped to resume the talks by Feb. 25, but it remains unclear if either delegation will return.