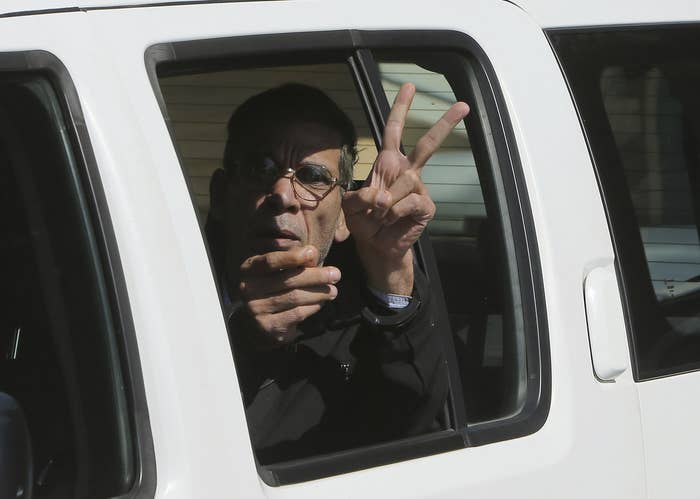 Ex-wife of EgyptAir hijacker said he was abusive to her and her family.
Marina Paraschou spoke out in an interview with Cypriot newspaper Phileleftheros to put an end to media reports that say her ex-husband Seif Eddin Mustafa hijacked a plane out of love for her.
She said that Mustafa was an "extremely dangerous man," that he beat her and their children and also used drugs, according to the AP.
Paraschou went on to say that the 59-year-old was a supporter of the Palestine Liberation Organization and that he had talked about participating in the killing of three Israeli soldiers and spent four years in a Syrian jail.
On Wednesday, a Cyprus court ordered Mustafa to remain in detention locally for eight days over fears he might flee, the Associated Press reported.
Police prosecutor Andreas Lambrianou said Mustafa faces charges including hijacking, illegal possession of explosives, kidnapping and threats to commit violence.
The EgyptAir plane was hijacked while flying from Alexandria to Cairo Tuesday morning.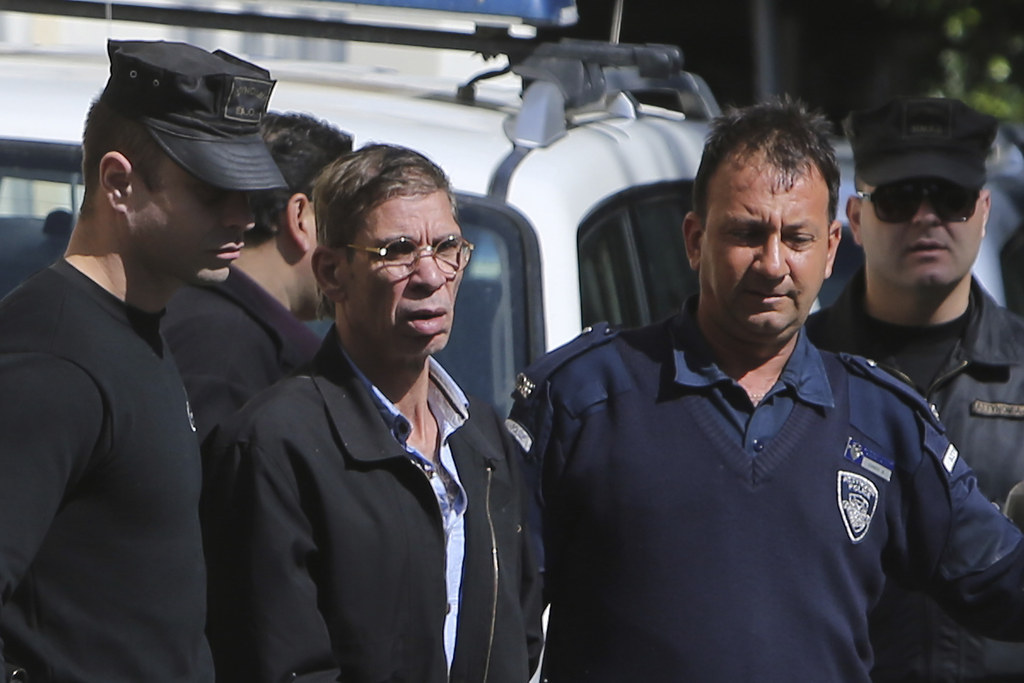 The hijacker demanded it land at Larnaca Airport in Cyprus where he held several members of the flight crew and passengers hostage for about six hours before he gave himself up.
Lambrianou said Mustafa told police after his arrest: "What's someone supposed to do when he hasn't seen his wife and children in 24 years and the Egyptian government won't let him?"
Cypriot officials described Mustafa as "psychologically unstable" following several bizarre demands he made to police negotiators, AP reported.
Lambrianou said he also demanded a letter be delivered to his Cypriot ex-wife. In the letter he demanded the release of 63 dissident women imprisoned in Egypt.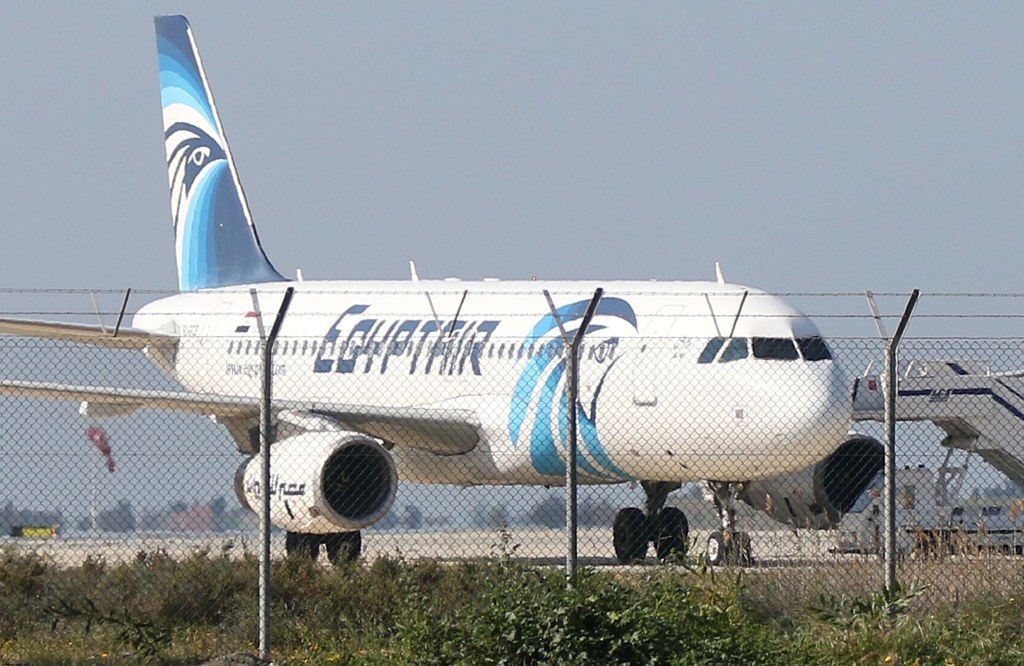 After his arrest, Cypriot officials said searches found the white belt he was wearing contained no explosives. Officials also said the belt was made of cell phone cases, ABC News reported.
As the event unfolded, EgyptAir released a statement on Twitter and said the pilot had reported a threat from a passenger wearing an "explosive belt" who forced the plane, Flight MS181, to land in Cyprus.
Cyprus President Nicos Anastasiades told reporters the hijacking was not related to "terrorism."
Egyptian media named the hijacker as Ibrahim Samaha but later retracted the report.
Speaking during the event at a press conference in Cairo, a spokesman for Egypt's Civil Aviation Authority said most of the 55 passengers on board were released about an hour after the plane landed.
A further seven people remained on the plane while negotiations were ongoing. They were the captain, the co-pilot, one female stewardess, three foreign passengers, and a security official, the spokesman said.
Shortly before 3 p.m. (local time) the remaining passengers and crew were seen leaving the plane via the stairway. A man was also seen climbing from the cockpit window before jumping to the ground and running off.
Cyprus's state broadcaster reported the hijacker had personal motives for taking control of the plane. He had an ex-wife in Cyprus, it said.
Some reports said the hijacker's ex-wife was being escorted to the airport.
A Cyprus official said the hijacked plane landed at Larnaka airport at about 8.46 a.m. (local time) with a suspected bomb on board.
The plane is an Airbus and there were 55 passengers of various nationalities on board.
Here is footage that allegedly shows the hijacker going through airport security before boarding the EgyptAir flight at the airport in Alexandria.
In a briefing with reporters, a spokeswoman for British Prime Minister David Cameron said: "The national security adviser is chairing a meeting of senior officials from across Whitehall now to review the situation, get the latest on what we know.
"Our diplomats on the ground are in touch with the Cyprian authorities and with the airport."
"The most important thing is that we ensure that everyone is safe and we get to the bottom of exactly what's happened."