Alec Baldwin's performance as Trump has been widely celebrated, while Kate McKinnon does a spot-on Clinton.



But not everyone is a fan of the show's sketches. After Saturday night's show, Trump made his unhappiness with the skit clear.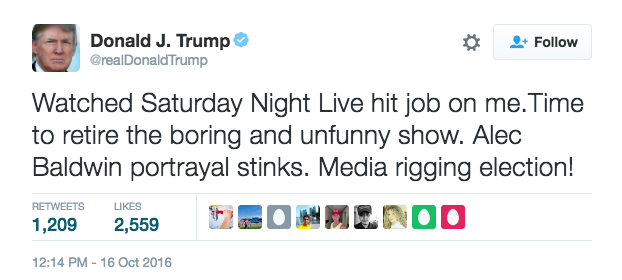 The response to his tweet was, well, 🔥🔥🔥.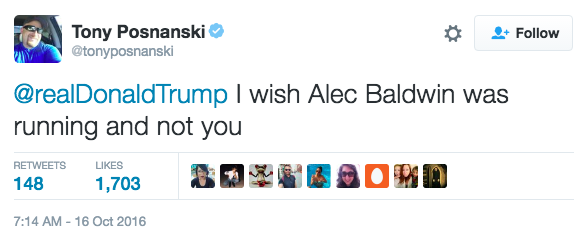 Trump's musing on Sunday was a little different to how he felt the day after he hosted SNL last year.