Donald Trump Is Not Happy With "SNL" Making Fun Of Him
"Alec Baldwin portrayal stinks!" the Republican presidential candidate posted on Twitter.
In recent weeks, Saturday Night Live has targeted presidential candidates Hillary Clinton and Donald Trump in several skits about the two debates.
Alec Baldwin's performance as Trump has been widely celebrated, while Kate McKinnon does a spot-on Clinton.



But not everyone is a fan of the show's sketches. After Saturday night's show, Trump made his unhappiness with the skit clear.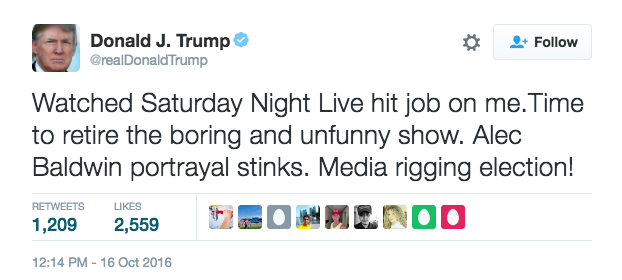 The response to his tweet was, well, 🔥🔥🔥.

Trump's musing on Sunday was a little different to how he felt the day after he hosted SNL last year.