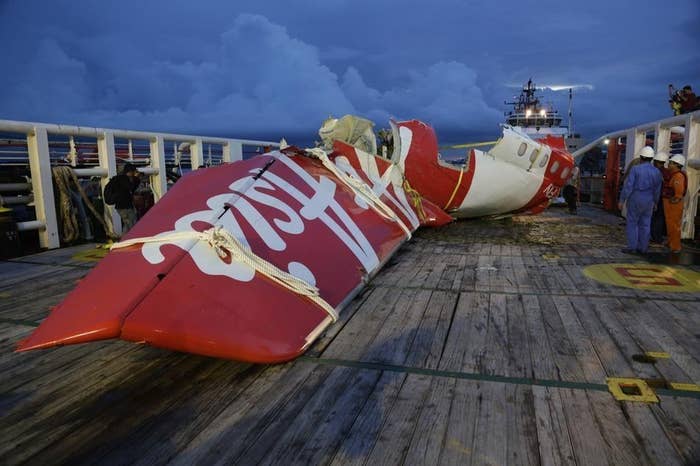 The actions of crew members following a malfunction have been found to have contributed to an AirAsia passenger jet crashing into the Java Sea last year, a disaster that killed 162 people.
An investigation by Indonesia's National Transportation Safety Committee found AirAsia flight QZ8510's flight control computer had a "cracked solder joint" that malfunctioned at least four times during the flight. It was found to have malfunctioned 23 times the previous year.
"Subsequent flight crew action resulted in inability to control the aircraft ... causing the aircraft to depart from the normal flight envelope and enter a prolonged stall condition that was beyond the capability of the flight crew to recover," the committee said in a statement.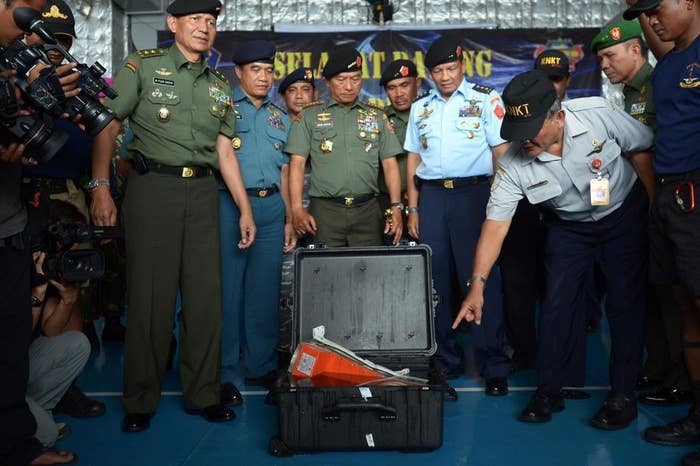 Flight QZ8510 lost contact with air traffic control on Dec. 18, 2014, while flying from Surabaya, Indonesia, to Singapore.
The wreckage was located underwater in January. The plane was carrying 162 people, including two pilots, four flight attendants, and an engineer, when it crashed.
The investigation found that despite earlier suggestions, weather played no part in the accident.
The statement continued: "Following this accident, the Indonesia AirAsia has performed several safety actions ... [The committee has] issued several recommendations to Indonesia Air Asia, Director General of Civil Aviation (DGCA), US Federal Aviation Administration and European Aviation Safety Administration (EASA) and Airbus."