China Is Pissed, Again, The U.S. Has Sailed Into Its So-Called Territory, Again
China called the act a "deliberate provocation."
China on Sunday condemned the United States for sailing a warship into what Beijing considers to be its territorial waters without notice as a "deliberate provocation."
The U.S. missile destroyer USS Curtis Wilbur sailed within 12 nautical miles (22 kilometers) of the Beijing-controlled Triton Island in the Paracel chain in the hotly contested South China Sea on Saturday.
U.S. Department of Defense spokesman Mark Wright said the destroyer sailed in the area "to challenge excessive maritime claims of parties that claim the Paracel Islands."
China, Taiwan, and Vietnam all claim ownership of overlapping areas in the Paracels and require prior notice from ships transiting what they consider their territorial waters, according to the Associated Press.
The U.S. operation in the South China Sea was aimed at China, which has raised tensions with its Southeast Asian neighbors by recently embarking on massive construction of man-made islands and airstrips in the contested waters.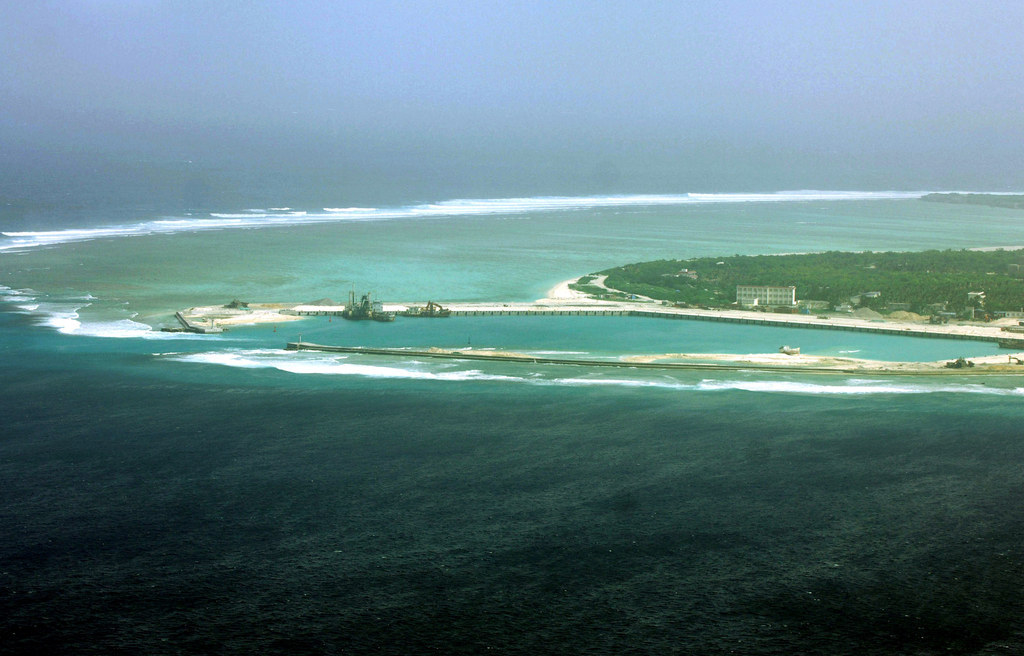 Foreign Ministry spokesperson Hua Chunying told Xinhua News Agency "the U.S. warship violated Chinese law and entered China' s territorial sea without authorization."

"The Chinese side conducted surveillance and vocal warnings to the U.S. warship," Hua said.
Defense Ministry spokesman Yang Yujun also issued a statement, saying the U.S. act severely violated Chinese law, sabotaged the peace, security and good order of the waters, and undermined the region' s peace and stability.
"The U.S. side is fully aware of this, yet it still sent its warship into China' s territorial sea without authorization. It is a deliberate provocation," he said.

Vietnamese Foreign Ministry spokesman Le Hai Binh said Vietnam respects "innocent passage" of ships through territorial waters in line with international law.

The U.S. claimed the attempts to restrict navigational rights by requiring prior notice are inconsistent with international law and pledged to regularly carry out similar maneuvers.
In October, another U.S. warship sailed in the nearby Spratly Islands near Subi Reef, where China has built one of seven artificial islands.
"You don't need to consult with any nation when you are exercising the right of freedom of navigation in international waters," State Department Spokesman John Kirby told reporters at the time.
In December, China accused the U.S. of a "serious military provocation" after American B-52 bombers accidentally flew near artificial islands built by Beijing. The Dec. 10 incident put military personnel on the Spratly Islands (which Beijing calls the Nansha Islands) on high alert and prompted them to issue warnings to the Americans to leave what they considered their airspace.