Homicide detectives have taken over the investigation into the deaths of a Canadian billionaire and his wife, who were found dead in their Toronto home Friday.
On Sunday, however, police said that an autopsy report had determined the cause of death for both of the Shermans was "ligature neck compression," and that the case was being handled by the Toronto Police's homicide division.
A spokesperson for the Toronto Police told Canadian media that the deaths have not yet been ruled as homicides, but that the case is being treated as a "suspicious death investigation."
Emergency crews were called to the home at about 11:45 a.m. on Friday, Toronto police said in a statement, and found 75-year-old Barry and 70-year-old Honey Sherman. At the time, police said they were treating the couples' deaths as "suspicious." They also told Canadian media that there were no signs of forced entry at the property and that they were not currently searching for a suspect.
The decision to assign the case to homicide detectives follows criticism from the Shermans' adult children, who issued a statement Saturday calling for a full criminal investigation into their parents deaths. The statement also criticized both police and the media over reports circulating rumors about the circumstances of the Shermans' deaths.
"We are shocked and think it's irresponsible that police sources have reportedly advised the media of a theory which neither their family, their friends nor their colleagues believe to be true," the statement said.
Barry Sherman is the founder of Apotex, a pharmaceutical company produces and exports generic drugs to more than 115 countries. He had an estimated net worth of $3.2 billion, according to Forbes.
"We've been informed of the tragic news that Barry and Honey Sherman have unexpectedly passed away," Apotex said in a statement. "All of us at Apotex are deeply shocked and saddened by this news and our thoughts and prayers are with the family at this time."
Outside of the pharmaceutical business, the Shermans were also known for their philanthropy. The couple had made numerous multimillion-dollar donations to hospitals, schools, and charities.
Tributes to the Shermans have been pouring in since Friday from Canadian dignitaries.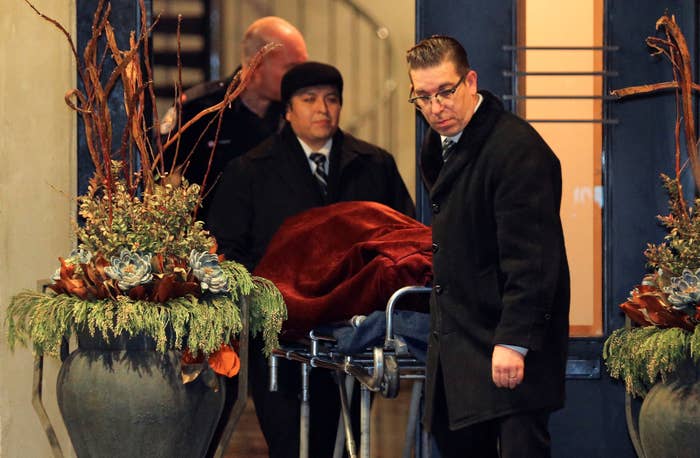 Canadian Prime Minister Justin Trudeau and Ontario's health minister, Dr. Eric Hoskins, were among those who paid tribute to the Shermans. Toronto Mayor John Tory, and Canadian Senator Linda Frum also tweeted their condolences, noting the Shermans' philanthropic work, as well as their contributions to the Jewish community.
"Barry and Honey were kind, good people who will be greatly missed," Tory tweeted. "The philanthropic and economic contributions they have made to Toronto put them in a class of their own."
Tory added that he hoped the Toronto Police investigation would "be able to provide answers for all of us who are mourning this tremendous loss."