On Friday night, Beyoncé, her husband Jay Z, Chance The Rapper, and other hip-hop stars performed at a political rally for Hillary Clinton in Cleveland, Ohio.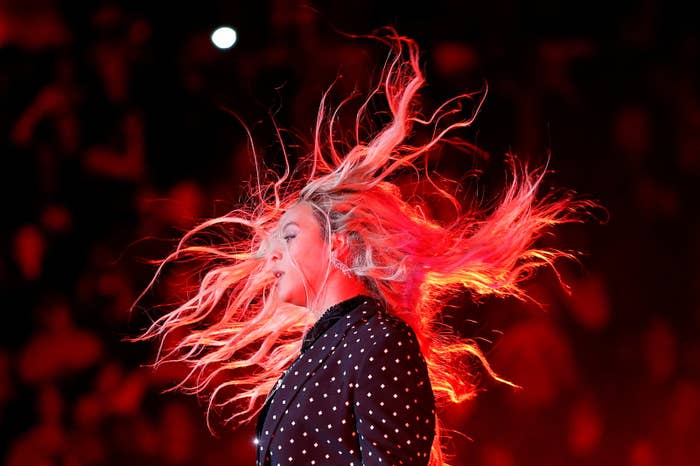 The concert was largely aimed at encouraging young, black voters to head to the polls on Tuesday.
Beyoncé's "Formation" dancers even wore blue pantsuits in tribute to Clinton.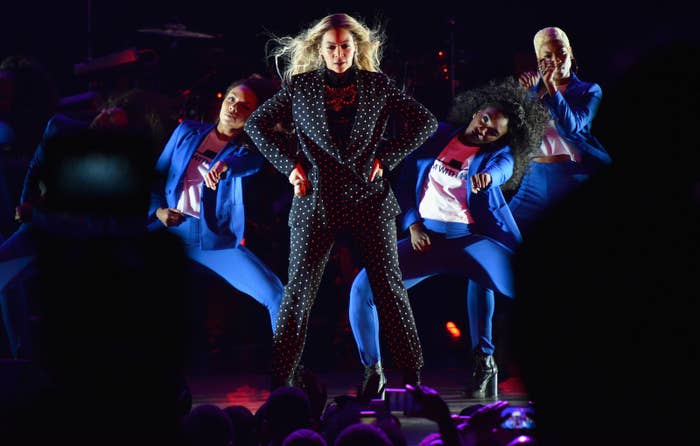 After the performances, Clinton thanked Beyoncé, calling her an "inspiration to so many."
"When I see them here, this passion and energy and intensity, I don't even know where to begin," Clinton said. "Because this is what America is, my friends."
Clinton said both Beyoncé and Jay Z have used their music and celebrity for good.
"I thank Beyoncé for standing up and showing the world we are strongest when we look out for each other," she said. "And I thank Jay for addressing in his music some of our greatest challenges in the country. Poverty, racism, the urgent need for criminal justice reform."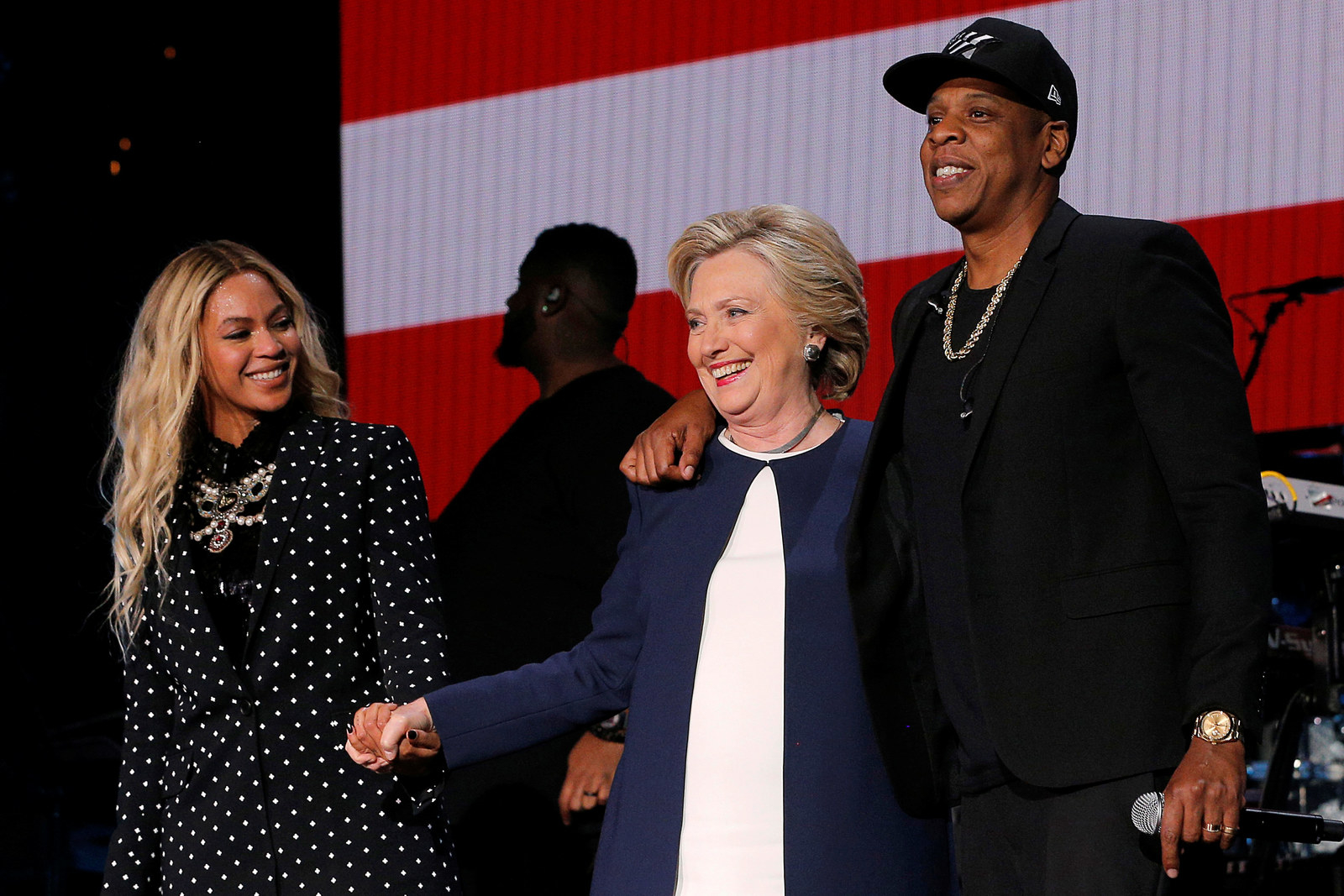 But it was Beyoncé's speech at the rally that garnered the most attention.
Queen B spoke passionately about how she hoped her daughter Blue Ivy would grow up seeing a woman lead the country.
Here is the full text of her speech:
There was a time when a woman's opinion did not matter.
If you were black, white, Mexican, Asian, Muslim, educated, poor, or rich — if you were a woman it did not matter.
Less than 100 years ago women did not have the right to vote. Look how far we've come from having no voice to being on the brink of making history.
Again. By electing the first woman president.
Yes. But we have to vote.
The world looks to us as a progressive country that leads to change
Eight years ago I was so inspired to know that my nephew, a young black child, could grow up knowing his dreams could be realized, by witnessing a black president in office.
And now we have the opportunity to create more change. I want my daughter to grow up seeing a woman lead our country, and know that her possibilities are limitless.
We have to think about the future of our daughters, our sons, and vote for someone who cares for them as much as we do.
And that is why, I'm with her.
People were pretty inspired by it.