At Least 45 Killed In Multiple Suicide Bombings At Shiite Shrine In Syria
A further 40 people were injured near the Shiite shrine of Sayyida Zeinab, Syrian state media report.
Multiple suicide bombings left 45 people dead and another 40 injured near the Shiite shrine of Sayyida Zeinab in Syria, state media reported.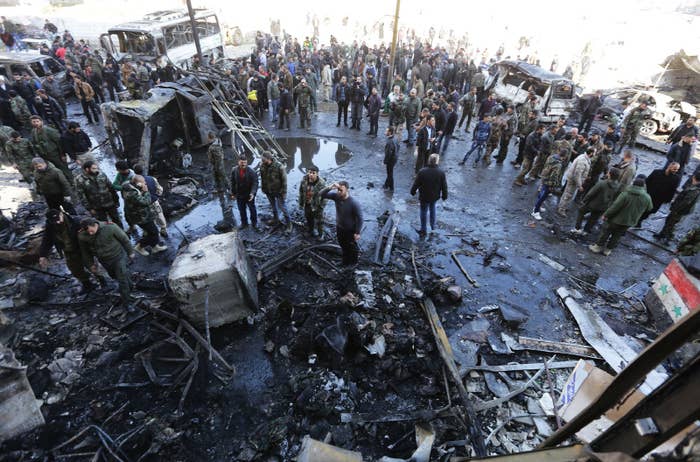 The attacks, which happened in the Koua Soudan area south of the capital city of Damascus, were caused by a car bomb and two explosive belts, SANA reported Sunday.
Terrorists detonated the car bomb at the bus station in the Koua Soudan area, and as people gathered to assist the injured, two suicide bombers with explosive belts blew themselves up at the site, an interior ministry source told SANA.
The British-based Syrian Observatory for Human Rights, an independent monitoring group, reported that some 58 people had died, including 25 "gunmen" loyal to the regime of President Bashar al-Assad.
The Islamic State of Iraq and the Levant (ISIL) claimed responsibility for the attack, according to the Observatory.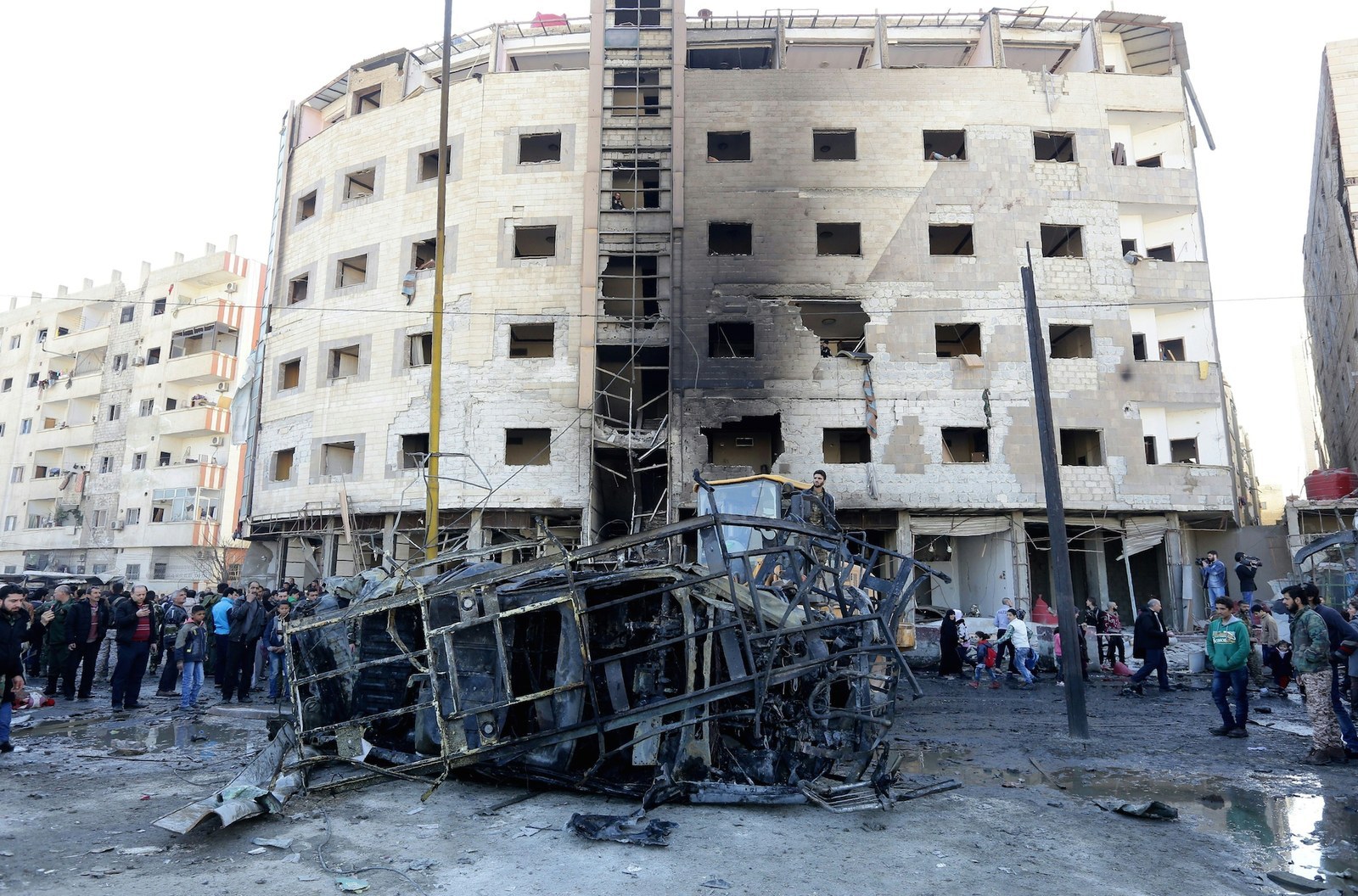 The shrine was targeted before in February 2015 when two suicide attacks killed four people and wounded 13.
In the same month, a blast destroyed a bus carrying Lebanese Shiite Muslim pilgrims headed to the shrine, killing at least nine people.
The shrine contains the grave of one of Prophet Muhammad's grand-daughters, and many Shiite pilgrims continue to visit the site despite the ongoing war, according to the BBC.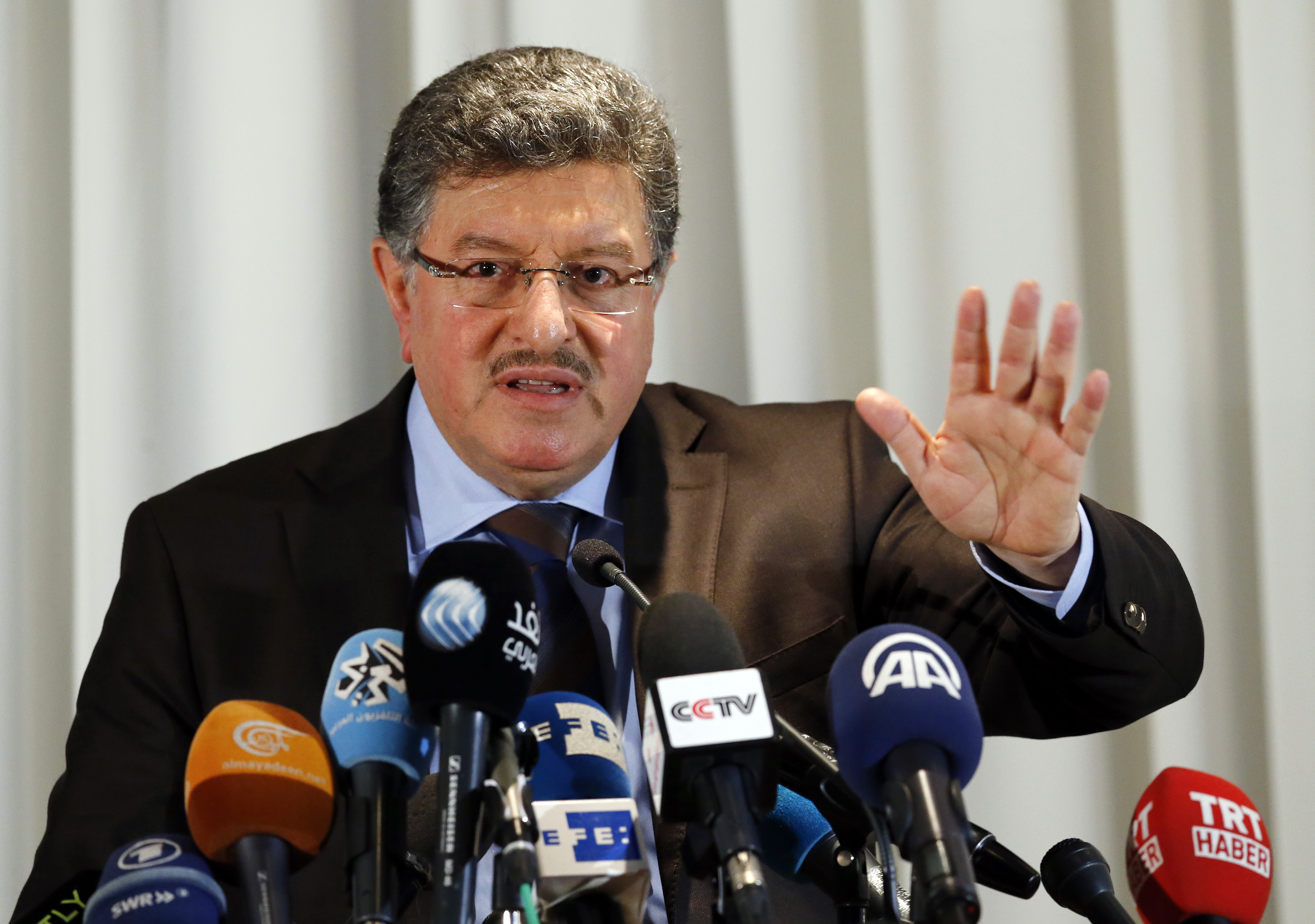 The attacks come as peace talks aimed at ending Syria's five-year civil war are taking place between the main opposition group, Bashar al-Assad's government, and U.N. officials in Geneva in Switzerland.

Ahrar al-Sham and the Army of Islam, two Islamic groups fighting to overthrow Assad, have agreed to take part in U.N.-sponsored peace talks.

But the Assad government said they would "never accept" the removal of the two militant groups from a list of terrorist organizations barred from peace talks, AP reported.
A U.N. Security Council resolution adopted last month tasked Jordan with compiling an agreed list of terrorist organizations that would be excluded from the talks. Work on the list is still underway.
Assad's government has long referred to all groups fighting to overthrow him as terrorists, but has agreed to negotiations with some armed groups in the latest talks.
Virtually all parties agree that the Islamic State group and the al-Qaida-affiliated Nusra Front be excluded. However, the two sides are divided over Ahrar al-Sham and the Army of Islam, which the Syrian government and its close ally Russia view as extremists. The mainstream opposition views both groups as fellow rebels, despite their ideological differences.