At Least 4 Killed And 10 Injured In Bombing Of Hospital In Yemen
The Doctors Without Borders-supported Shiara Hospital in Razeh district in northern Yemen was hit Sunday morning.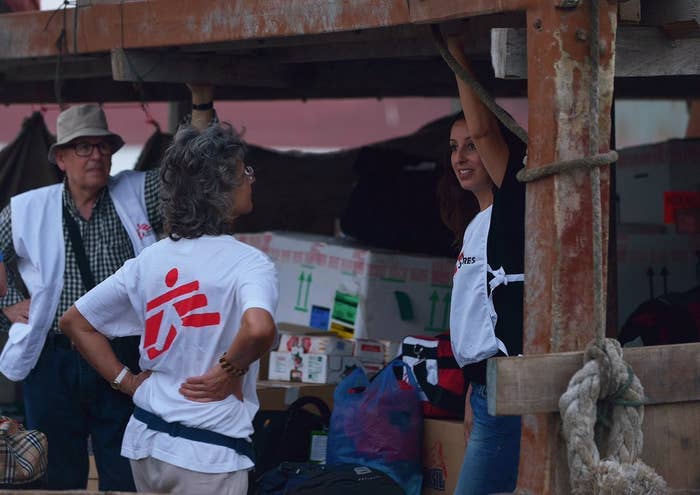 At least four people have died and 10 are injured after a Doctors Without Borders (Médecins Sans Frontières) hospital was bombed in Yemen.
The Shiara Hospital in Razeh district in northern Yemen was hit Sunday morning leaving three staff member injured, two in a critical condition. All remaining staff and patients were evacuated.
"At least one projectile fell near the hospital. The numbers of casualties could rise as there could still be people trapped in the rubble," Doctors Without Borders said in a statement.
The group said the strike was the third "severe incident" targeting hospitals in Yemen over the past three months.
"All warring parties, including the Saudi-led coalition, are reguarly infomred of the GPS coordinates of the medical sites where MSF works and we are in constant dialouge with them to ensure that they understand the severity of the humanitarian consequences of the conflict and the need to respect the provision of medical services," director of operations Raquel Ayora said.

"There is no way anyone with the capacity to carry out an airstrike or launch a rocket would not have known that the Shiara Hospital was a functioning health facility providing critical services and supported by MSF.
"[We] express our strongest outrage as this will leave a very fragile population without health care for weeks. Once more it is civilians that bear the brunt of this war."