During a rally in Florida on Saturday night, President Donald Trump said "look at what's happening last night in Sweden."
People were confused.


Swedes were especially confused.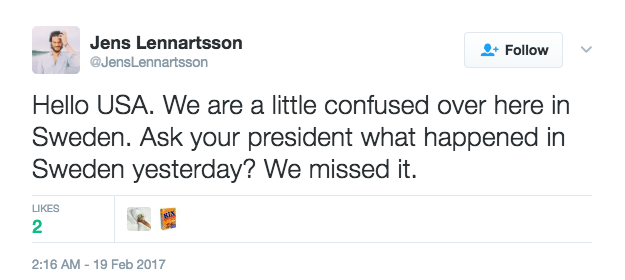 And so the people turned to @Sweden on Twitter to answer their many questions.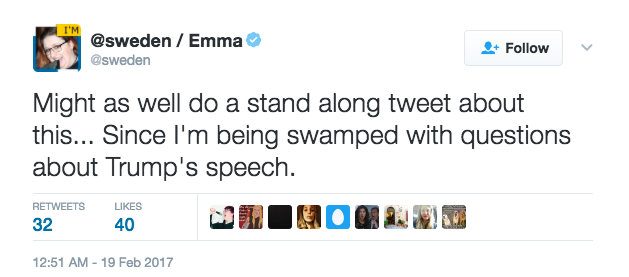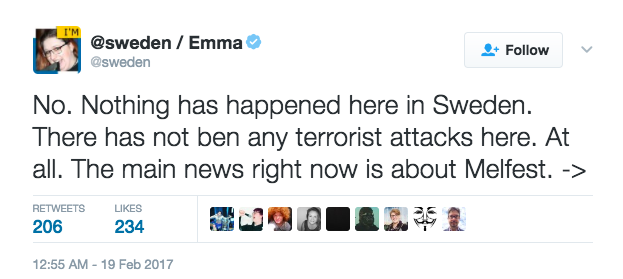 As @Sweden and others suggested, Trump may have been talking about a segment on Fox News that discussed the country.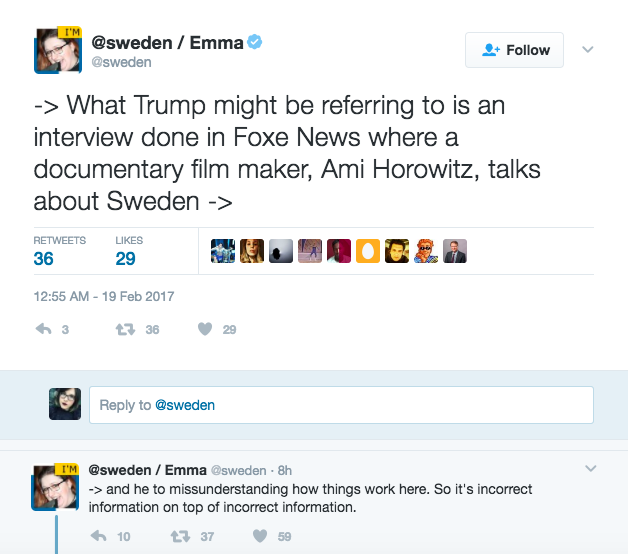 Because this is 2017, eventually #LastNightInSweden began to trend on Twitter as people made fun of Trump.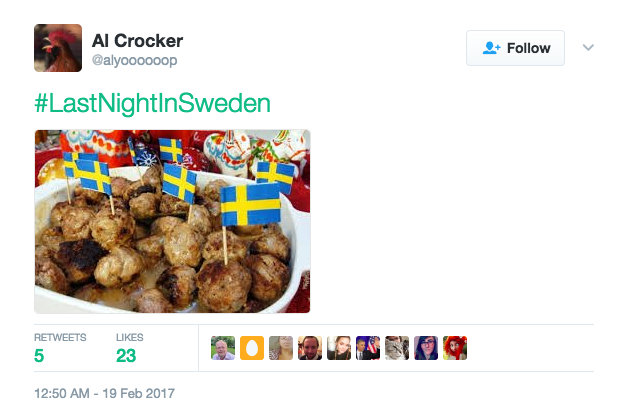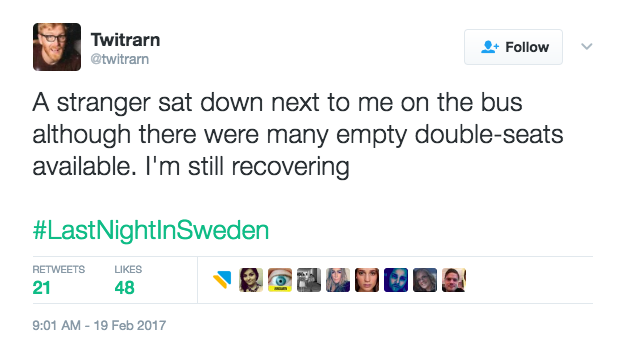 As for what exactly Trump thinks happened in Sweden last night? We remain in the dark.