A section of road on the bank of the Arno River in Florence, Italy, collapsed Wednesday, stranding cars and leaving thousands of residents without water.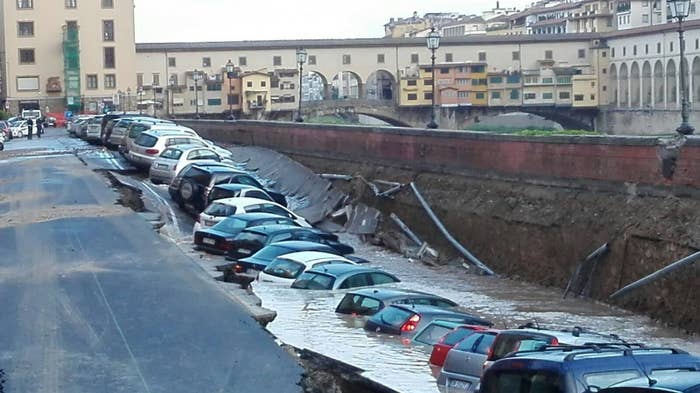 The collapse, near the city's famous Ponte Vecchio bridge, happened early Wednesday morning after a water pipe under the street burst overnight.
Niccolò Teodori
Resident Niccolò Teodori, whose blue Fiat Punto car is among those in the hole, told BuzzFeed News waking up to find it submerged was quite a shock.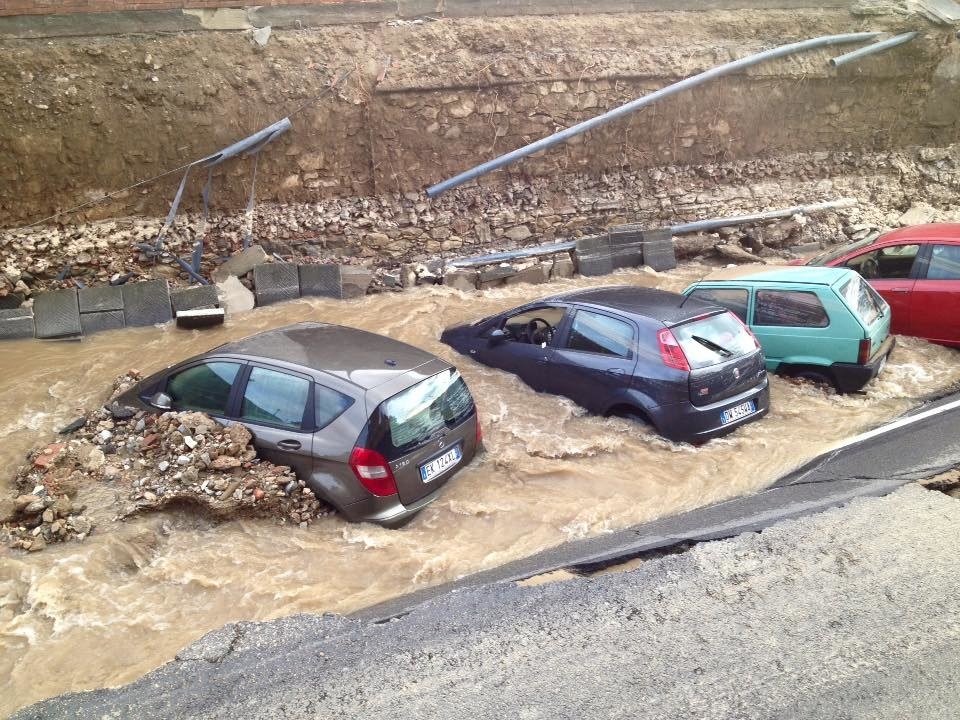 "My blood froze," he said. "I was about to leave for Treviso for work when a friend sent me the local police's photo of the collapsed road along the Arno river. At that point I realized there was little hope as I remembered exactly where I had parked [my car]."
On Facebook he lamented the loss of his car. "Goodbye dear little car, thank you for all the good trips. The Punto has gone to a better life 😭😭."
The hole is about 650 feet (200 meters) in length and 23 feet (7 meters) across, the BBC reported.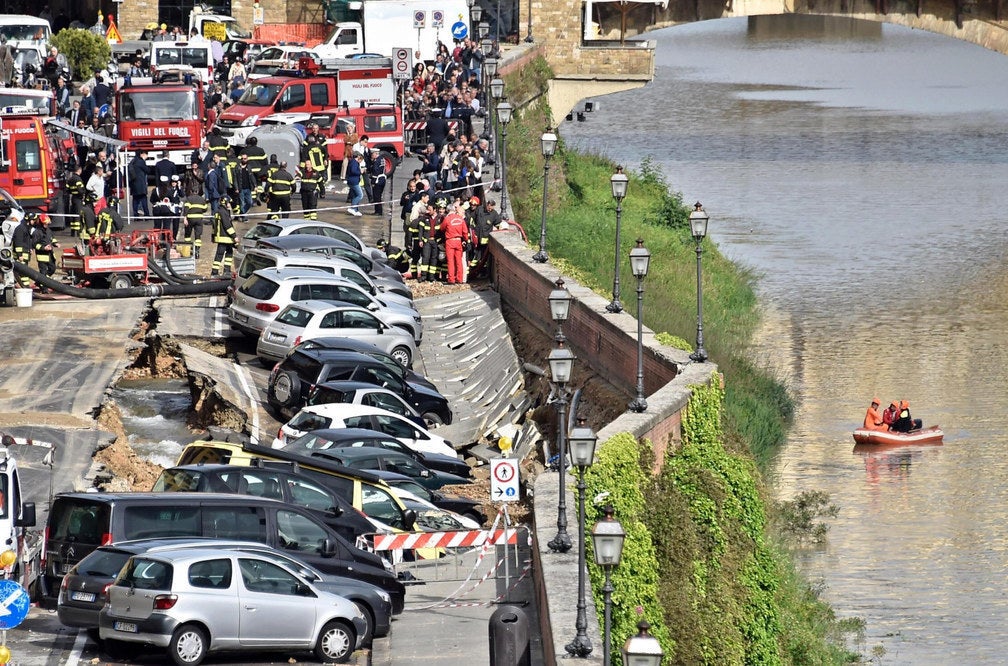 At least 20 cars were damaged when the road collapsed.
Officials are now working to remove the cars from the hole so they can repair the broken pipe.