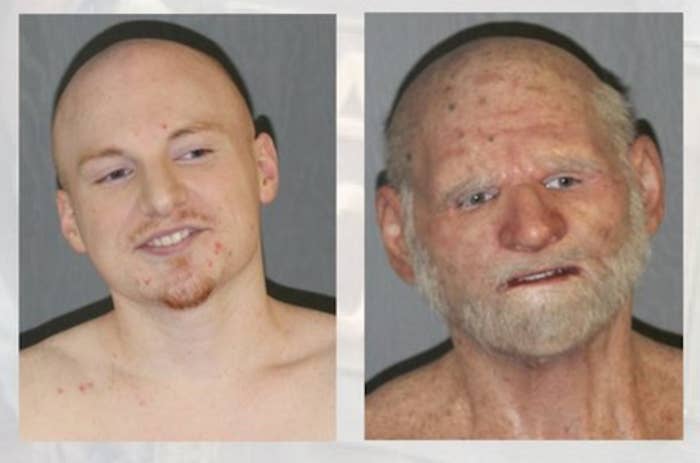 A fugitive wanted by police on drug trafficking offenses attempted to avoid arrest by disguising himself as an elderly man.

Shaun Miller's "realistic disguise" was unsuccessful and he was arrested by officers on Thursday, the U.S. Attorney's Office said in a statement.
Miller, also known as Shizz, had been on the run since he was indicted in April 2016 on suspicion of possessing and selling heroin.
On Thursday, officers surrounded a house in South Yarmouth, Massachusetts where the 31-year-old was believed to be staying.
Upon ordering Miller out of the house an "elderly man" appeared. However, police discovered the old man was actually Miller in a "realistic disguise" and arrested him.
A search of the residence uncovered two loaded weapons hidden in a laundry basket and nearly $30,000 in cash.
Miller will be prosecuted by Assistant U.S. Attorney Eric Rosen of Ortiz's Narcotics and Money Laundering Unit.