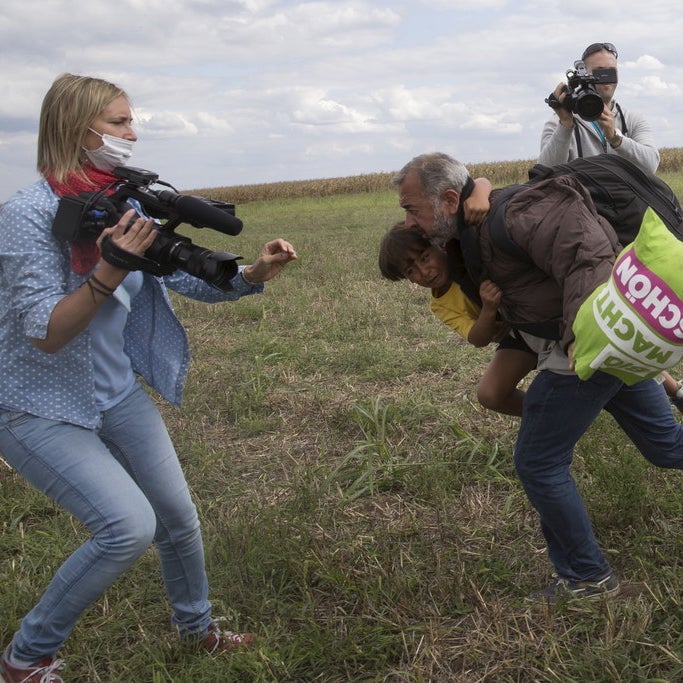 Hungarian prosecutors have filed charges against a camerawoman accused of kicking and tripping refugees while they fled from police in 2015.
Footage of Petra Laszlo appearing to trip up a man carrying a child and kick a girl went viral in September last year.
Laszlo was fired from her job at N1TV following the incident and later apologized for her actions, saying "something snapped in me."
Hungarian officials are prosecuting her for disorderly conduct, Reuters reported.
In a statement, the Hungarian prosecutor described how hundreds of migrants broke through a police cordon. Laszlo was behind the police officers and filmed migrants as they ran.
"While filming she kicked a young man in the shin with a swift kick of the sole of her right foot, and also kicked a young girl around the knee with her right foot," the prosecutors said.
There was no evidence of a racially motivated hate crime, they added.