A bus carrying university students crashed in northeast Spain on Sunday, leaving at least 13 women dead and another 30 injured.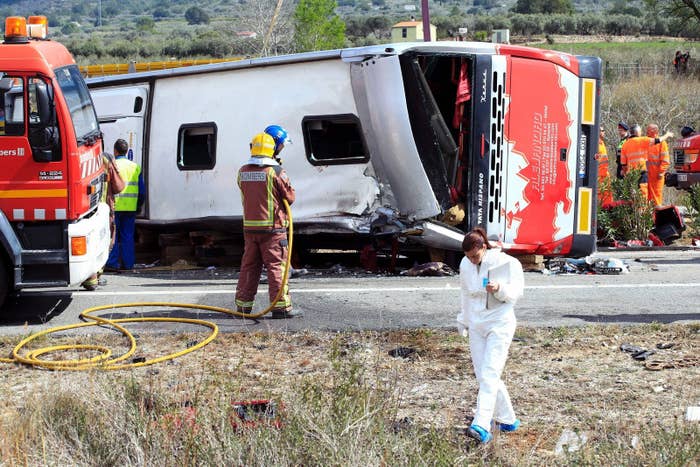 The bus was returning the students to Barcelona after a trip to the Fallas fireworks festival in Valencia when the accident occurred, Spanish newspaper El País reported.

El País reported there were roughly 60 people on board the bus and most were students from the Erasmus exchange student program.
Officials had initially put the death toll at 14, but it was later revised down to 13.
Jordi Jané, the Catalan interior minister, said the victims were between the ages of 22 to 29 and "the majority are Erasmus students of various nationalities."
Euronews reported the victims were all female and included seven Italians, two Germans, one Romanian, one Frenchwoman, one Uzbekistani and one Austrian.

The coach driver was among the survivors.

At around 6 a.m. local time the driver lost control near Amposta, Tarragona, and the bus collided with an oncoming car, the minister said.
"Everything points to human error being the cause of the accident, though it's too early to say," Jané said. "There's no reason to think there was a problem with the road itself."