How Science Are You?
When was the last time you measured something?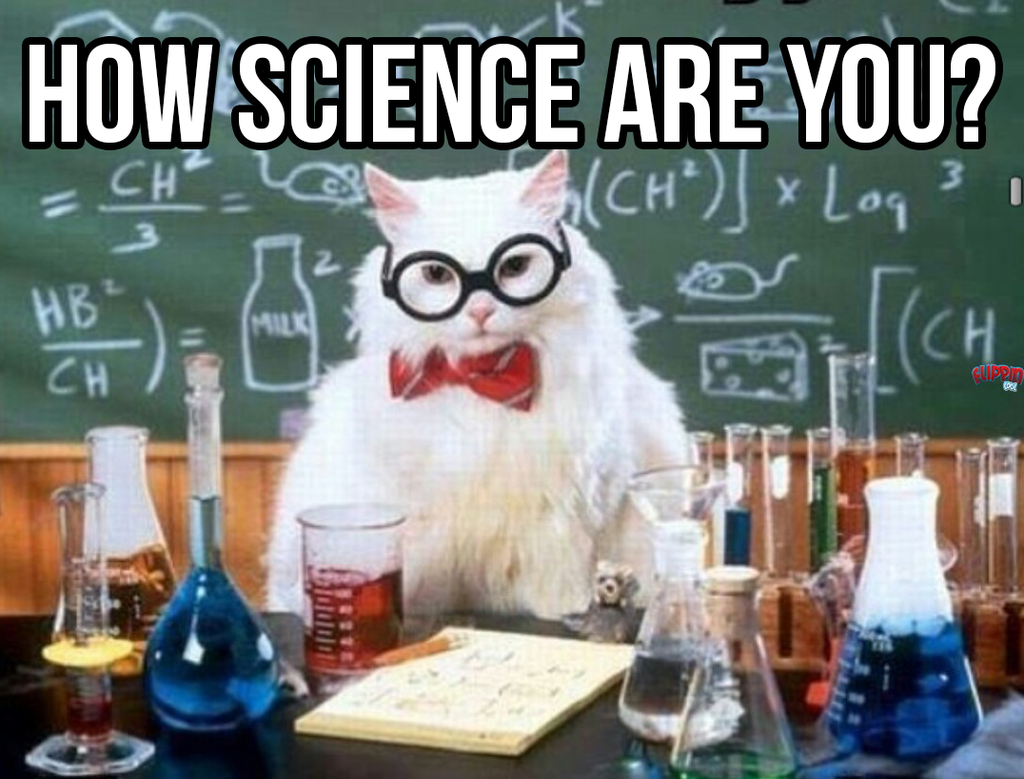 In the past week, have you...

Weighed the pros and cons of doing something before doing it?

Had more than four cups of coffee?

Gotten lost in a thought mid-conversation with someone and nodded your way through it awkwardly?

Averted a friendship destroying bill-splitting situation with your sound quantitative skills?

Questioned your life decisions?

Not known what day it is?

Looked at a graph for more than 30 seconds?

Procrastinated by taking an online quiz?

Debated a point based on sound, reasoned logic?

Told anyone that "correlation does not equal causation"?

Tried to get away with a spurious correlation of your own?

Asked anyone to cite their source in causal conversation

Screamed the words "Eureka!" Or "By Jove!"?

Screamed the words "Fuck!" Or "Shit!"?

Temporarily forgot what year it was?

Spent an entire day without sunlight?

Angrily edited a Wikipedia page?

Got offered a drink that was stored in an office file cabinet?

Corrected somebody's use of the word "data" as a singular noun?

Used the word "constrain" one too many times?