Facebook today is unveiling its latest Snapchat-like experiment: a new photo and video messaging feature inside its main app.
The feature, available in Ireland only starting today, is full of photo and video effects, some of which adjust to your motion on screen.
There are many effects, and you can cycle through them by swiping the screen.
When you "snap" your image or video, you can choose friends to send it to, or just post it to Facebook.
Facebook is also creating a new inbox within its main app where these photo and video messages can be viewed. You can get to it via a new icon on the top right corner.
Conversations stay live as long as you continue talking. Close out of a conversation, and you'll have one chance to replay and respond within 24 hours before it locks.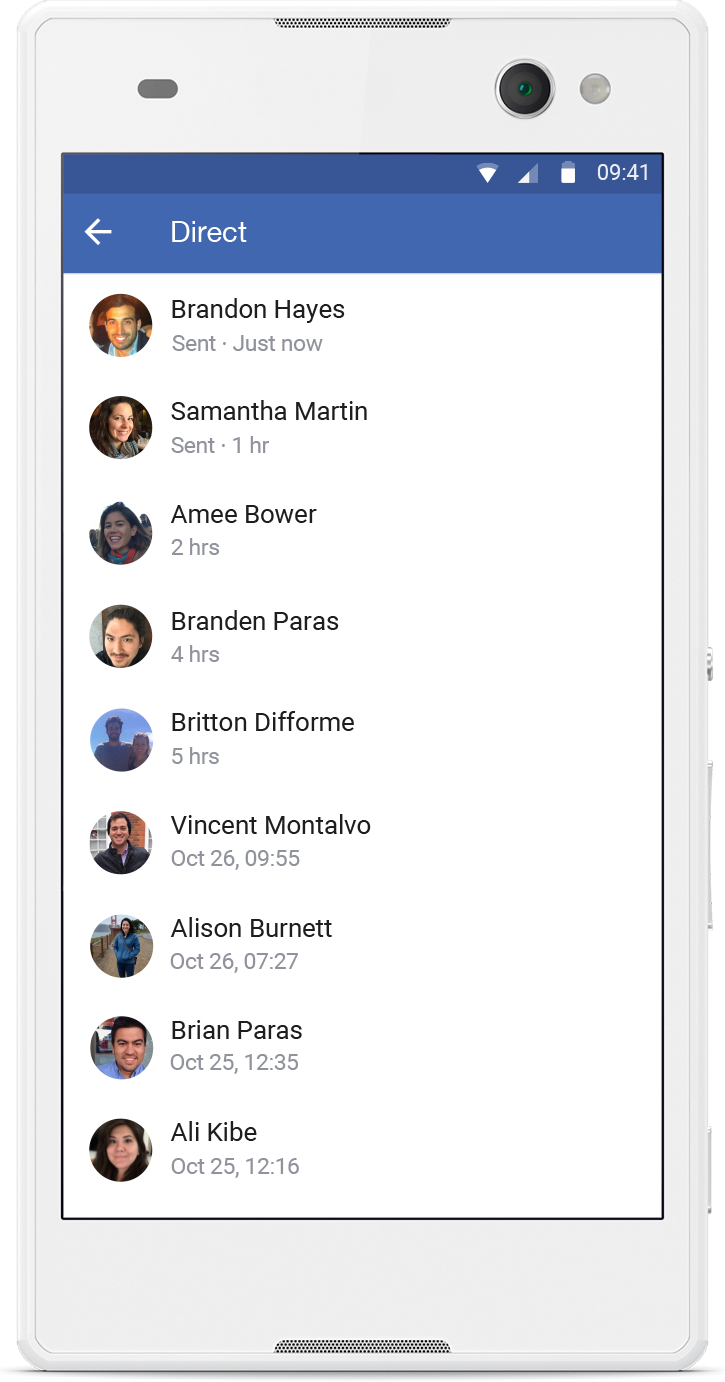 Facebook is experiencing an original sharing slowdown, per reports. And the company in an interview admitted its legacy mode of posting, a text-first composer, has fallen behind the times.

The company has released a number of Snapchat-inspired camera-first products and experiments in recent months — everything from a Snapchat Story clone in Instagram to a camera-first News Feed test — in an attempt to get more photo and video sharing on its platform. This latest experiment is yet another step in this effort, and another hat tip to Snapchat CEO Evan Spiegel and his talented product team in LA.