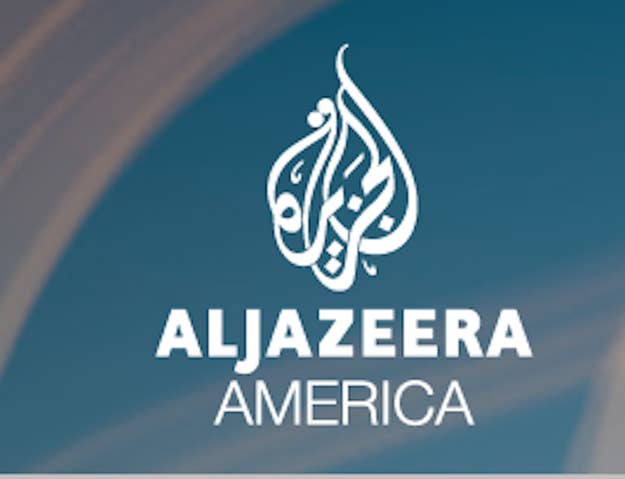 In the five months since its August 2013 debut, Al Jazeera America has already lost more than half the viewers of its notoriously low-rated predecessor, Current TV. The network's ratings crested at a measly 18,000 average daily viewers and have since fallen to just 13,000, a number the media has gleefully and repeatedly pointed out as pathetic.
Such an abysmal debut would be cause for panic at a normal network. But Al Jazeera America is not a normal network. With the deep pockets of Qatar providing financial support, commercial success is not a primary concern for the network. At least in the short-term, Qatar and Al Jazeera America are perfectly willing to tolerate low ratings in return for having a presence in the world's largest TV market.
"For Al Jazeera America, if its editorial vision is right and correct, ratings are not
important," said Wadah Khanfar, who served as director general of the main Al Jazeera network, which is a separate operation from its U.S. counterpart, from 2003-2011. "When I was with Al Jazeera for eight years the ratings were not the issue. We never had the ratings as an integral part of our vision regarding what should be done and what shouldn't be done."
While Mark Coatney, the senior vice president of digital at Al Jazeera America, said that he couldn't speak to how the network's top brass, including Chief Executive Ehab Al Shihabi and the Qataris, view its ratings performance, he did concede that he and his colleagues benefit from what he described as a unique operating environment. "At least some of those pressures, even the pressures of being in a publicly held company like CNN is, it's true that we aren't subject to those in the same way, which is helpful. It does allow some kind of freedom," he said.
Coatney, however, did say that Al Jazeera America must eventually evolve into a self-sustaining business. "Personally, even from a journalism perspective, I always think you're in a better position if you're paying your own way," he said. "I appreciate any resources but I also want to make sure that we pay the bills."
He's right, of course. The ultimate goal isn't to simply have a presence in the U.S. television market — it is to have a news network with enough influence to impact the nation's social and political discourse. Al Jazeera America will eventually have to find an audience large and loyal enough to achieve that end. But ratings aren't the only way to accrue influence and impact, and juxtaposing the costs associated with operating a network with how information and audiences are spreading across the internet and social media, it begs the question: Why bother having a network at all?
An Al Jazeera America representative declined to make network executives available for this story and declined to comment beyond an emailed statement that read: "We are very proud of the objective, fact-based, in-depth journalism we are producing. We are investing in programming, talent and marketing. Our research shows there is a desire for this in the marketplace. We are in this for the long term and we believe we'll have a strong business with this channel for years to come."
Two parts of that statement stand out as revealing. The first is the notion that viewers desire another cable TV news network since anecdotal evidence suggests the opposite. The cable TV dial is lousy with news networks, among them Fox News, CNN, MSNBC, BBC, HLN, EuroNews, and Glenn Beck's The Blaze to name a few. Moreover, the cable news audience has been in a steady decline for years, with ratings gains coming from networks stealing viewers from each other instead of growing the total audience with new viewers.
A good test of whether or not Al Jazeera America is what viewers have been longing for will unfold over the next few months now that the network has secured distribution on Time Warner Cable, putting it in an additional 12 million U.S. households. That means Al Jazeera America is now in about 55 million of the nation's roughly 110 million TV homes, so if there is indeed an appetite for what the network is serving being in more homes should de facto equate to higher ratings.
The seemingly innocuous comment that Al Jazeera America is "in this for the long term" is also revealing. It underscores that the network, which trails its main news networks competitors Fox, MSNBC, and CNN — whose total day audiences last month ranged from 1.2 million for Fox on the high end and 335,000 for CNN on the low end — does not intend to be pressured by short-term concerns.
"They will sustain this channel longer than a pure bottom line operation," said Abdallah Schleifer, a longtime NBC Cairo bureau chief and executive producer of Control Room, a documentary about Al Jazeera, of Qatar. "Their sense of time is longer."
Khanfar, Schleifer and others interviewed for this article were careful to note that the journalism Al Jazeera produces, both abroad and now in the U.S, is not Qatari propaganda. Khanfar said that when he was running Al Jazeera the network's only mandate was to produce a unique brand of journalism not found in the mainstream media. Still, he conceded that his annual meetings with Qatar's finance minister to negotiate the bulk of the network's budget came with the expectation of getting something in return.
"No state in the world is a charitable organization," Khanfar said. "Qatar has got a lot of branding."
Putting the impact of the network more bluntly, Schleifer said: "Jazeera helped make Qatar famous, it wasn't the other way around."
What is true about the relationship between Al Jazeera and Qatar internationally is also true with regard to its U.S. network, which is to say that for now it would rather accumulate prestige than profit. Supporting evidence for the argument can be gleaned from Mohamed Nanabhay, who led digital operations for Al Jazeera's English-language network (which is also separate from Al Jazeera America) from 2009 to 2012.
"You could be there and just not worry about the commercial side of the business and not worry about the viability of the organization just because it was funded well," Nanabhay said.
The cumulative historical experiences related by these former Al Jazeera executives, as well as the comments made by Coatney and the statement provided by Al Jazeera America, suggests that the same blueprint Qatar has used in operating the network around the world is being applied to its new U.S. network. Indeed, Coatney described to Buzzfeed the few all-hands meetings he's witnessed since his arrival at Al Jazeera America. Hosted by the network's CEO, Ehab Al Shihabi, these meetings usually start with some housekeeping and then break into Q&A. While the questions often focus on the details of the operation, Coatney said that they sometimes drift to broader issues like what success for the network will look like in five or ten years.
Tellingly, when the question about the network's future was asked recently, it was fielded not by the CEO, who controls the pursestrings, but instead by Kate O'Brian, the network's president and head of editorial.