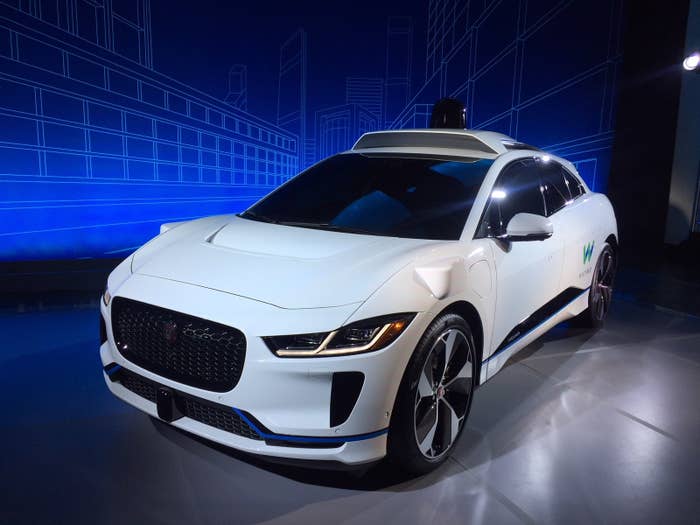 Google's Waymo is creating a new, premium, self-driving electric car in partnership with Jaguar Land Rover, the company announced Tuesday.
Waymo unveiled the car, called the I-PACE, at a press event at Chelsea Piers in New York City. The company plans to get prototypes on the road in Phoenix, Arizona, this year, and will put the cars in production by 2020.
The vehicles will initially be accessible only via Waymo's ride-hailing app.
The company did not say whether it plans to make the cars available for private ownership down the road, nor did it say whether there would be a premium price for the Jaguar.
Between 2020 and 2021, Waymo and Jaguar plan to produce 20,000 cars, Waymo CEO John Krafcik said.

"This is a production-ready vehicle with self-driving technology that's ready today," Krafcik said. "Those 20,000 vehicles can serve about one million trips on a single day."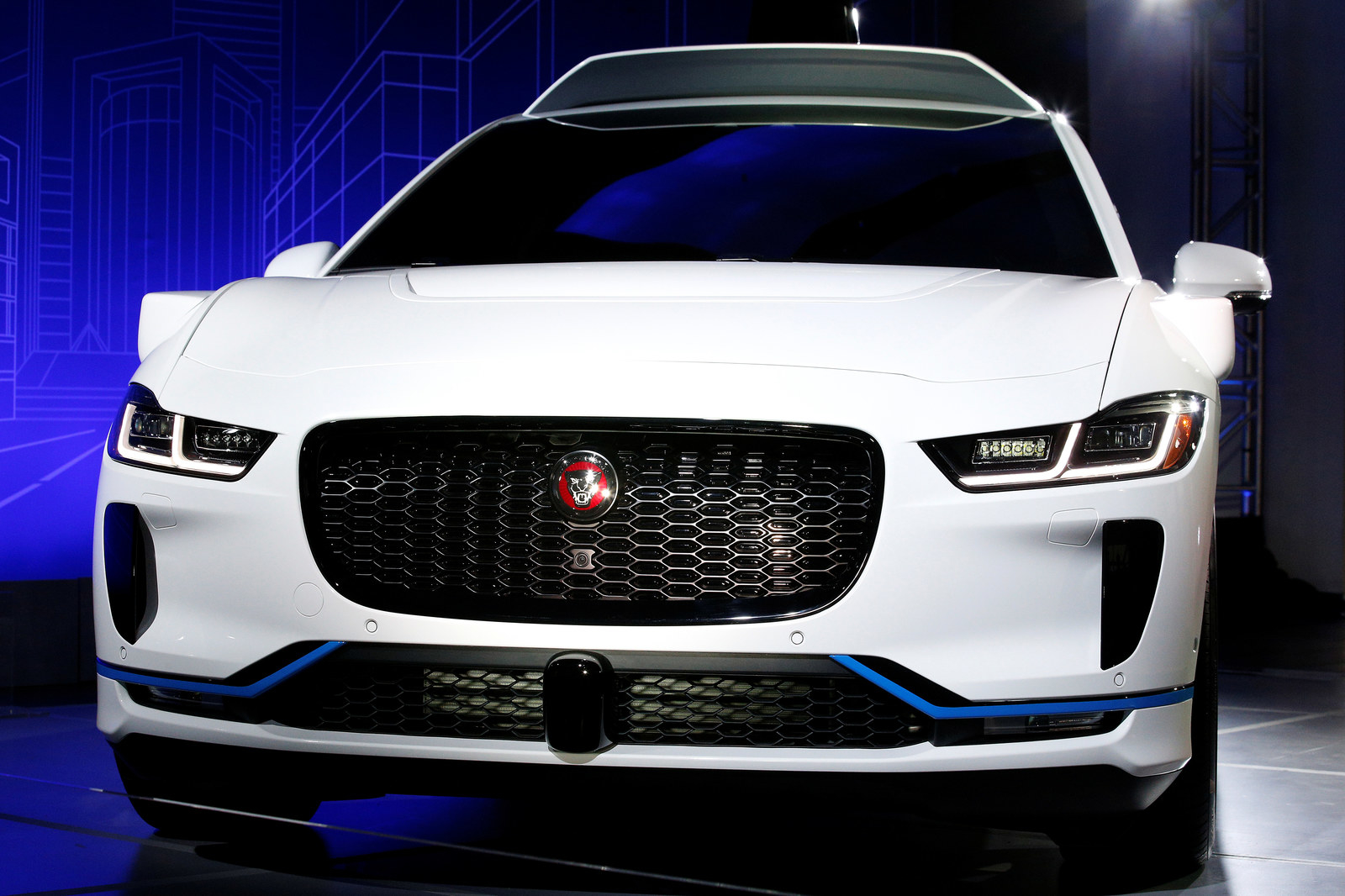 Waymo's introduction of the new car comes a little more than a week after an Uber self-driving car killed a woman in Tempe, Arizona.

Asked about the impact of that crash on the self-driving vehicle industry, Krafcik declined to answer, pointing to a past statement and saying, "Our focus today, and what we're talking about doing today, is moving forward into the future with technology that we are very confident in."
Ultimately, this new car will test whether premium vehicles have appeal in ride-sharing or ride-hailing when owned by a third-party company, compared to simply being status symbols owned by individuals.