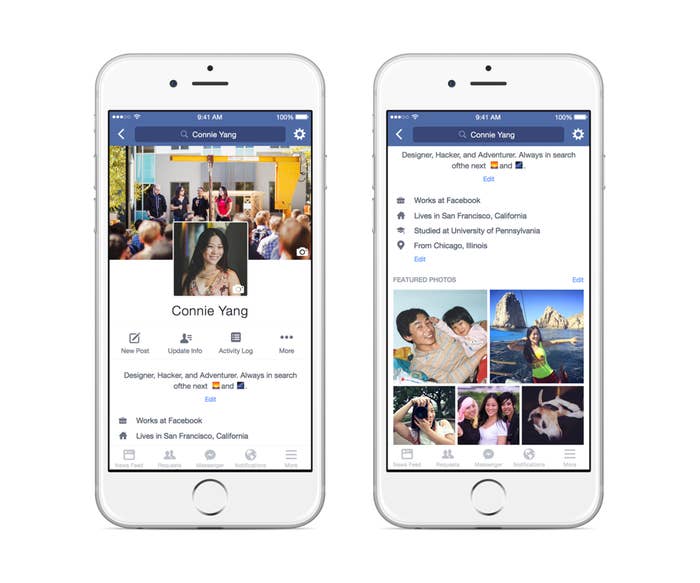 Facebook is revamping profiles in a big way.
Starting Wednesday, the company is rolling out an option to post a video as your profile "picture." The feature will at first be only available to a small number of people using iOS in California and the United Kingdom. But Facebook hopes to launch it more broadly soon.
The profile videos, which can last up to seven seconds, add some life to Facebook profiles.
They will also likely make people's appearance on the platform appear less polished — a nod to social media's raw revolution.
Facebook is also rolling out a temporary profile picture option.
Users can set the option to last for a certain amount of time before their standard picture comes back automatically. This too is being rolled out to a smaller group on Wednesday.
Facebook users can now also start adding more new stuff: A short bio, and better placement for friends and photos.
Facebook is adding room for a short bio at the top of the profile of up to 101 characters. The company also realized that people to spend a lot of time on profiles browsing pictures, so it's putting more emphasis on the photo section at the top of profiles, letting users pick up to five "Featured Photos" that will display for visitors.