You may remember Snapchat Stories?
You know, Snapchat Stories. The product Instagram cloned a year ago to create .... Instagram Stories.
Well, Instagram Stories is doing pretty well. More than 250 million people use it, daily.
That's nearly 80 million more than the 173 million people who use Snapchat every day.
Now, Instagram is bringing Stories to the web. Beginning today, you can view them on both mobile and desktop browsers. Soon you'll be able to post Stories from the browser, too. (Yes, the picture below is Instagram Stories in a mobile browser. What it looks like on desktop is still a mystery.)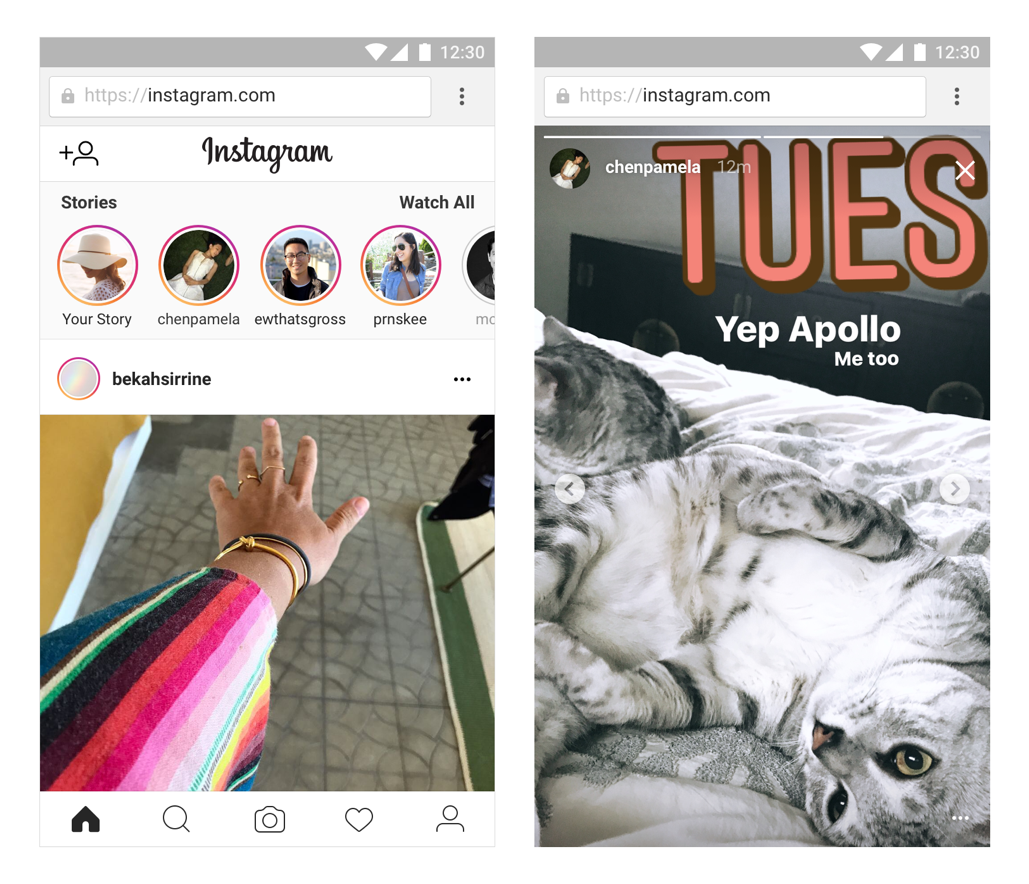 That's the update. Now go have fun on social media. And don't forget the people who are meaningful in the real, physical world.