Inside The Dormant Profiles Of Twitter's Wall Street Analysts
Many of the people advising investors on Twitter's stock don't use the product.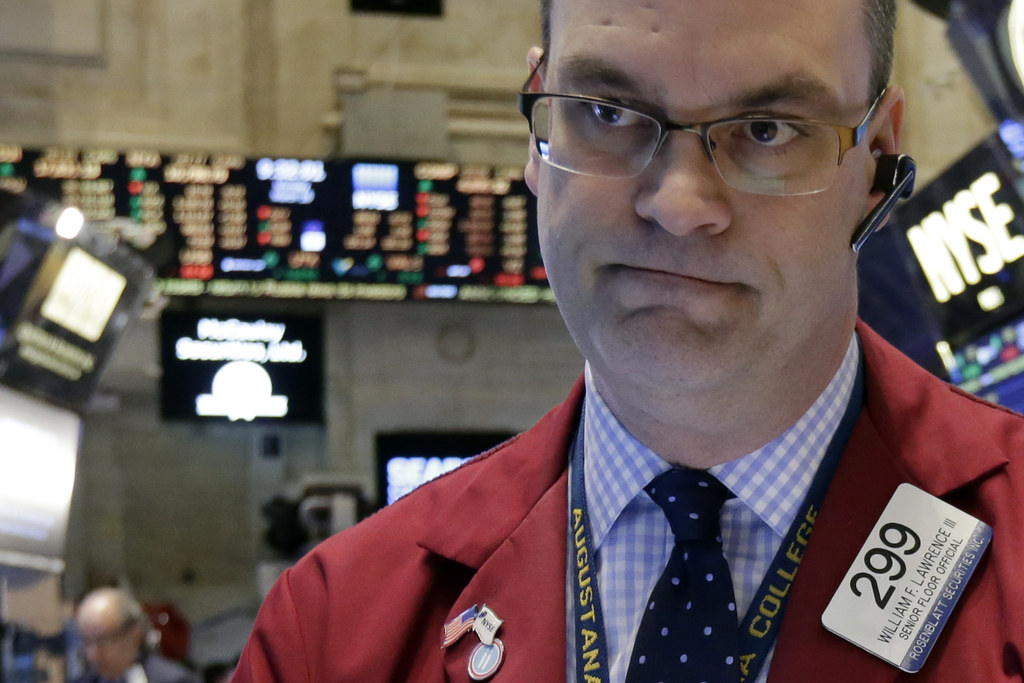 One afternoon last week, a prominent Wall Street analyst who covers Twitter picked up the phone and fumbled for an answer to a basic question: Do you have a Twitter account?
"Yes, I have a personal one," he said.
Okay, what's the handle?
Pause.
"This all has to go through compliance."
A follow up email to the analyst went unreturned. BuzzFeed News scoured Twitter for the account but to no avail.
Though brief, the phone call illustrates the complex relationship between Twitter and the Wall Street analysts who cover it. These analysts make calls that can impact Twitter's fate — advising investors to buy, hold, or sell the company's stock — yet many don't use actively use the platform. In short, Twitter analysts rarely tweet — though it's not always their choice.
"The analysts who choose not to tweet at all are just being extremely conservative," said Victor Anthony, Managing Director and Senior Analyst at Axiom Capital Management. The silent analysts don't tweet because they fear an error in judgement or a poorly phrased remark could land them into hot water with their banks' compliance departments, according to Anthony and a handful of the more than dozen analysts BuzzFeed News contacted for this story.
Analysts' research publications are subject to the strict regulations of the Financial Industry Regulatory Authority. When an analyst gives a recommendation about a company, for instance, he or she must publish a set of disclosures, including whether the analyst's employer holds a position on the company and if it does any other sort of business with it. They also can't give anyone an early heads up. For these reasons, the fluidity of Twitter makes it a problematic place to risk a slip about a company an analyst covers, a factor causing a number of compliance departments to turn against it.
Anthony — who covers Twitter for Axiom — does tweet, but said he needed to get compliance approval before doing so. "We are heavily regulated," he explained.
Twitter is littered with the dormant or unfinished profiles of a number of Wall Street analysts who could be deepening their understanding of the platform by regularly using it in full. A name-by-name search found only 17 of the 42 active analysts listed on Twitter's investor coverage page have accounts at all. And of those who do use it, many are less than power users.
Youssef Squali of Cantor Fitzgerald, for instance, has tweeted only twice. When asked about his profile by BuzzFeed News, Mr. Squali cited compliance rules prohibiting him from tweeting. Sarah Hindlian, Managing Director and Senior Analyst at Brean Capital, protects her 15 tweets from anyone she doesn't grant permission to view them. Asked if protecting her tweets limits her view of the platform, Hindlian replied "No, it does not."
Ken Sena, Senior Managing Director at Evercore Institutional Equities, spoke about why he doesn't tweet in an interview with BuzzFeed News. "We are restricted from tweeting for compliance reasons," he said. "And that goes for tweeting anything. Different firms have different policies. That is ours currently."
Asked if not being able to tweet hurts his ability to do his job, Sena said no. "It would be nice, but it is not required to do my job," he said. "Research requires a degree of resourcefulness not fully encompassed by tweeting, as enjoyable as tweeting is."
It should be possible to understand Twitter without tweeting, just like it's possible to understand the automotive industry without driving a car. But Twitter is regularly criticized for its slow growth, steep learning curve and low user engagement numbers, so not living within the platform likely makes it difficult to pinpoint what exactly is causing people who use it to leave or return less frequently.
The reality should be concerning for Twitter, a company that appears to be in a perpetual struggle to explain itself to Wall Street. Asked whether a dearth of tweeting analysts is viewed as problematic internally, a Twitter spokeswoman declined to comment.
Heath Terry, an analyst at Goldman Sachs who tweets about football and music, told BuzzFeed News tweeting has helped him understand the platform. "I can't imagine trying to talk about Twitter seriously to an investor in the company, or someone who's considering being an investor in the company and saying no, I actually don't use it or I don't tweet," he said. "That doesn't make sense."