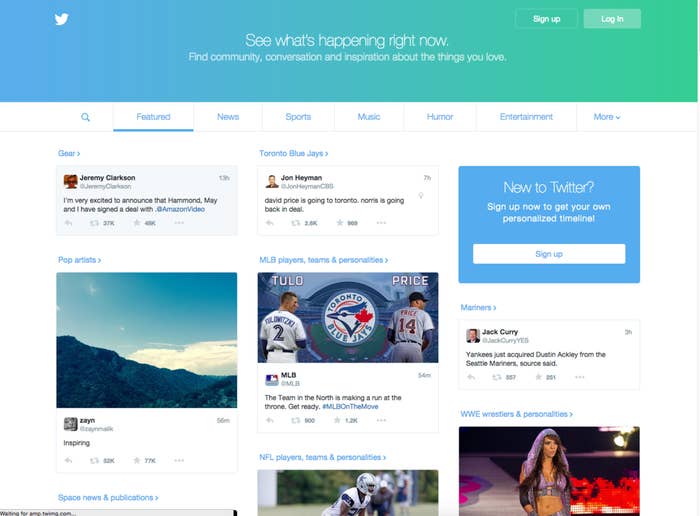 Twitter is widely rolling out a new homepage today that doesn't make people guess what its product does.
When viewed by someone that is not logged in to the platform, Twitter.com now displays actual tweets, where it used to only show categories. The new layout shoves high value tweets right in new users' faces. The implicit message: you're going to miss all this good stuff if you don't stick around.
The homepage, after a period of testing, is getting widely released today, the company confirmed.
The change is yet another in a slew that have taken place under the leadership of Interim CEO Jack Dorsey, who said he is willing to question everything in an effort to make Twitter more intuitive.
This homepage should take away some of the mystery of Twitter, which can often feel like a puzzle to people encountering it for the first time.