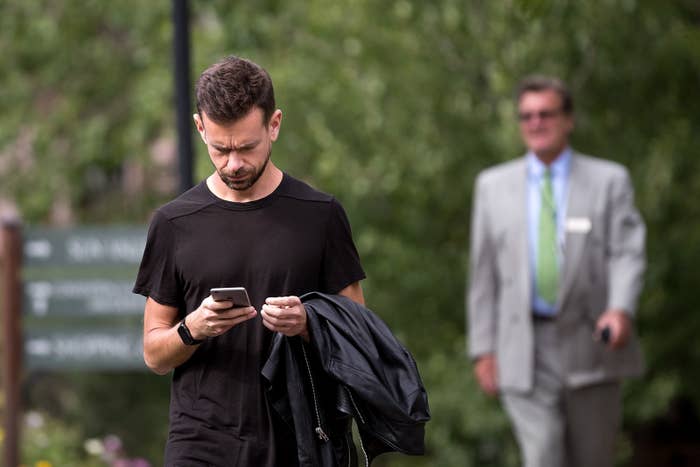 There's a subtle change happening on Twitter that's so nondescript it's easy to miss. But it's helping the company in a very noticeable way.

For the past year, Twitter has moved away (slightly) from the orthodox adherence to reverse-chronological order that once defined its stream. It's prioritized relevance over recency, at least in spurts. And by all indications, its algorithmic reordering of some tweets in the timeline appears to be working.
Twitter has taken its lumps over the past year. It's tried to sell itself and failed, for instance, and it's admitted it was too slow to tackle a harassment problem which it has yet to solve. But the company seems to be slowly building momentum.
In Twitter's most recent earnings call, held last October, Twitter CEO Jack Dorsey was quick to point out the algorithm's positive influence on Twitter's business. Asked what Twitter product changes were leading to revenue and engagement growth, Dorsey's first point was the timeline update. "We made a change earlier in the year to make sure that we're not just sorting by recency but also by relevance," Dorsey explained. "We're showing the most important tweets and the tweets that you really need to see faster and higher up in your timeline." A year after it was introduced, less than 2% of people have opted out of the algorithm, a number that remains consistent from when it was first announced last year, a Twitter spokesperson confirmed.
Twitter's stock price is 4 points higher than at this point last year (but still disappointing overall), and it's slowly picked up user growth, adding 4 million monthly active users last quarter. And now, even some analysts are coming around. "We are upgrading Twitter to BUY," Rich Greenfield of BITG research wrote in a note Wednesday. "Our upgrade of TWTR is premised on the belief that Twitter's daily active user (DAU) growth is accelerating, particularly in the US, which has a disproportionate impact on Twitter's revenues and profits." Tomorrow, we'll get another update as Twitter reports its fourth quarter earnings.
(The ascendance of Donald Trump to the presidency hasn't saved the platform, but it hasn't hurt either. Twitter will remain central to the global conversation at least as long as Trump remains president and continues to tweet regularly.)
When Twitter rolled out the algorithm last year, it did so almost abashedly. After a large #RIPTwitter protest, Dorsey promised Twitter's users he wasn't going to reorder their timelines (adding the key caveat: "next week"), and since then he's stayed away from the very word "algorithm," using "enhanced timeline" instead. The algorithm is so hard to pick out, you have to stare at the timestamps affixed to the top of tweets as they tick off out of order in subtle grey to notice it.
But Twitter doesn't need to make a big show about the algorithm, or put it in a big "This Might Be Interesting" box. What's important is that it's working.