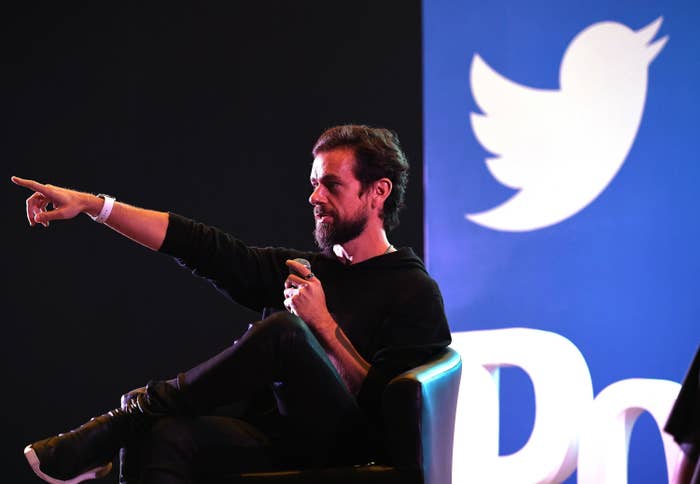 Twitter is planning to ban political ads from its service globally, the company announced Wednesday via a series of tweets from its CEO Jack Dorsey. The ban will go into effect Nov. 22.
Dorsey said the ban will cover ads about specific candidates and issues — the broadest possible ban. Some ads will be allowed to remain, including those encouraging people to vote. According to a Twitter spokesperson, news organizations are currently exempt from its rules on political advertising, and the company will release full details on exemptions next month.
This is a major shift in policy for Twitter. Ahead of the 2016 election, the company sold new targeting options to campaigns and promoted hashtags ahead of the debates. But during the campaign, Twitter was beset by a misinformation campaign coordinated by a Kremlin-linked troll farm and even tried to sell Russia Today 15% of its US elections ad inventory. The company does not want a repeat this year.

Twitter's move comes as Facebook has faced heavy criticism for political ads, which permits candidates to lie according to a policy the company clarified earlier this month. CEO Mark Zuckerberg and his executives have defended this move by saying that they do not want the company to be arbiter of truth, and instead will allow the public and media to assess the truth of claims.
"While I worry about an erosion of truth, I don't think most people want to live in a world where you can only post things that tech companies judge to be 100% true," Zuckerberg said in a speech earlier this month at Georgetown University.
The policy has sparked a backlash from presidential candidates including Elizabeth Warren — who ran a false Facebook ad to underscore what she saw as the policy's absurdity — and some of the social network's own employees, who have circulated a letter decrying the decision and suggested their own changes.
In his Twitter thread, Dorsey took a swipe at Facebook's policy, noting that it is not credible to say "We're working hard to stop people from gaming our systems to spread misleading info, buuut if someone pays us to target and force people to see their political ad…well...they can say whatever they want!"
He also poked at Facebook's argument that banning tweets will favor incumbents, giving challengers less voice. "Some might argue our actions today could favor incumbents," Dorsey said. "But we have witnessed many social movements reach massive scale without any political advertising. I trust this will only grow."
Dorsey's swipe follows months in which Facebook has used Twitter as its own talking point piñata. Since the beginning of the year, Zuckerberg has highlighted his own company's commitment to trust and content moderation by stating that it spends more on safety than Twitter's whole annual revenue. That repeated talking point has rankled some officials at the Dorsey-led company, according to sources close to the company.
Facebook's policy has also tied the company in knots, leading to challenges from critics, including activist Adriel Hampton, who registered as a California gubernatorial candidate just so he could run false ads. On Tuesday, the company banned his ads on the grounds that he only registered to run so he could circumvent their policies. Hampton is now exploring legal options to challenge the social network's decision.

Zuckerberg responded to Twitter's move on a call with investors Wednesday. "Although I've considered whether we should not carry these ads in the past, and I'll continue to do so, on balance so far I've thought that we should continue," Zuckerberg said. "Would we really want to block ads for important political issues like climate change or women's empowerment?"
Politicians across the spectrum also responded to Twitter's decision. "This is the right thing to do for democracy in America and all over the world," Hillary Clinton tweeted. "What say you, @facebook?" Brad Parscale, the Trump 2020 campaign manager, called the move "yet another attempt to silence conservatives."
Twitter is not the first social network to ban political ads. In early October, Chinese-owned TikTok said it would not allow political ads on the video meme platform, stating that it does not fit the network's experience. Pinterest also bans most ads around political campaigning.
A Twitter spokesperson declined to say how much the company earns from political ads, only noting that it's a small percentage of its overall revenue base.

According to Dorsey, the company will publish a policy on the change Nov. 15, which will go into effect on Nov. 22. Twitter's announcement, made right as Facebook released its third-quarter earnings, puts even more pressure on the social giant to explain its often-confusing political advertising policies.