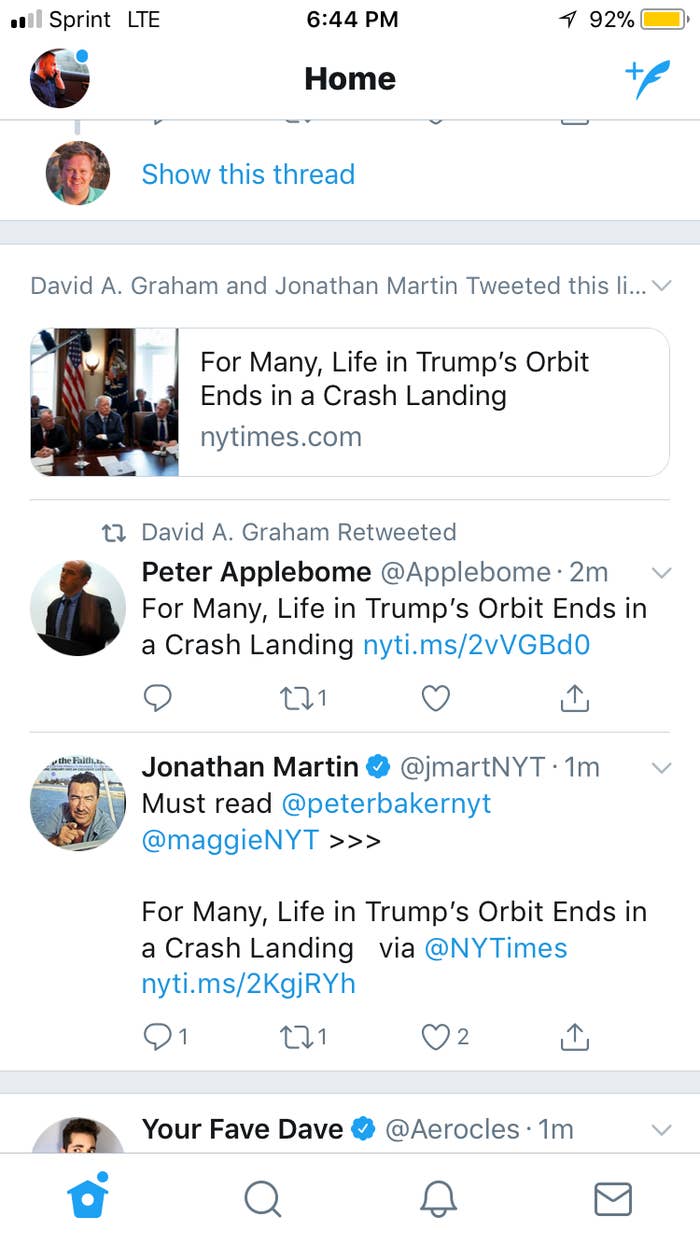 Twitter is now pushing links tweeted by your network into your home timeline and grouping the tweets mentioning the link underneath it.
The feature has rolled out to all Twitter users across iOS, Android, and web, a Twitter spokesperson confirmed to BuzzFeed News.

Over the past two years, Twitter has made a relentless push into news, seizing on it as an identity it had long lacked.
The company first switched from the "social networking" to the "news" category of the app store in April 2016. Now, it airs live news broadcasts alongside the home timeline; it's showcasing news and tweets from journalists in its "explore" tab; and it's experimenting with curated timelines around breaking news events. This new feature will further support that effort.

Twitter's push into news hasn't come without its hiccups.
On Friday, for instance, Jack Dorsey apologized to Twitter user Candace Owens for Twitter's curation team's decision to label her as part of the "far right."
Still, focusing on news helps Twitter create shared experiences among its users. And when it feels like everyone on Twitter is tuned into the same thing, the platform has a vibrancy that's hard to replicate.