Trump Peeked At Melania's Ballot And People Think It's Hilarious
As Melania Trump voted, Donald Trump took a quick glance over — just to make sure?
Today, as Melania Trump cast her ballot, Donald Trump appeared to take a peek over. You know, just to make sure.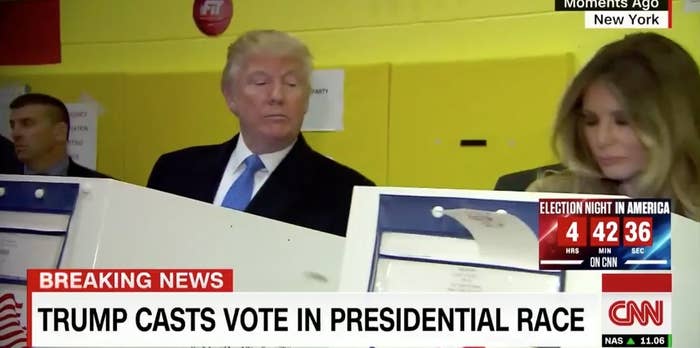 Naturally, people on the internet lost it.


Like father like son?