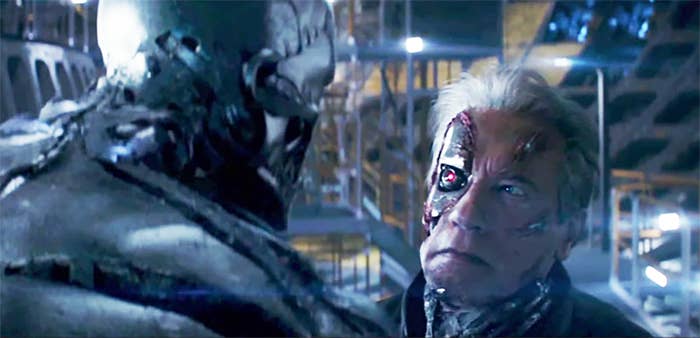 Twitter is introducing an algorithmic component to its timeline that will, at times, reorder tweets, prioritizing them based on what Twitter thinks people most want to see. Twitter confirmed the changes today, which were first reported by BuzzFeed News last week.

It won't be a heavy-handed change. The algorithmically-selected tweets will make up the first few messages people see when they fire up Twitter. A pull-to-refresh action will, as usual, bring up more tweets in Twitter's standard reverse-chronological order. The algorithm will be opt-in at first: Users will have to turn it on themselves initially. However, Twitter says it will turn the feature on for everyone in the "coming weeks." There will be an option to turn it off.
"Today, we're excited to share a new timeline feature that helps you catch up on the best Tweets from people you follow," Twitter said in a blog post.
The algorithm will feel heavier to casual users, and lighter to power users. Its implementation is thoughtful, meant to make Twitter more attractive to broader audiences while not ruining the core experience for its power users. Though not a full rethinking of Twitter's feed, this new timeline will certainly reorder tweets. It will show, in some cases, tweets the algorithm determines people should see instead of simply the most recently published ones.
As BuzzFeed News noted in July, Twitter's fast flowing feed can cause people to miss some of the best content on the platform. "It was very good and clutter caught up with it," Nate Elliot, then vice president and principal analyst at Forrester Research, said at the time. Implementing an algorithm, even this light one, should help users find some of the good tweets they missed.
Twitter's Moments, which curates stories made up of tweets, is also meant to address the clutter problem. Same goes for While You Were Away, the module that sometimes appears on the top of the feed. The new algorithmic elements in the timeline will essentially be a blown out version of that module.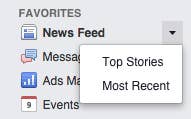 And though the algorithmic parts will be optional, there's precedent to indicate most people will just stick with the filtered stuff. Facebook, for instance, gives its users an option to sort their News Feeds by "Top Stories" or "Most Recent" posts. But the Most Recent section is essentially an afterthought; a buried feature.
On Friday, following the BuzzFeed News report, speculation about future plans sent Twitter users into a frenzy. The hashtag #RIPTwitter trended, as people expressed fury with the notion that Twitter would do anything to disturb the reverse-chronological order of their feeds.
The firestorm drove some Twitter employees to defend the company:
After the hashtag #RIPTwitter trended, Twitter CEO Jack Dorsey responded with a tweetstorm:

While Dorsey's tweets calmed things down, this statement was not quite a denial. And today the company made it official: an algorithm is coming to the timeline.
And despite the dramatics on Twitter, not everyone hates the change. Advertisers, for the most part, love it. At least in theory. And advertisers are Twitter's customers, so their opinion matters a lot for the product's direction.
Multiple advertising executives told BuzzFeed News that compared to Facebook, Twitter's smaller user base makes its ad space less attractive. And the conventional wisdom is that Twitter is smaller to a large extent because it's just too hard for casual users. So, if Twitter can help those casual users see the best stuff going on right now, every time they open the app, the bet here is that it can convert them into repeat users. The bet here is that an algorithm will help it grow because, well, machines know better than people.