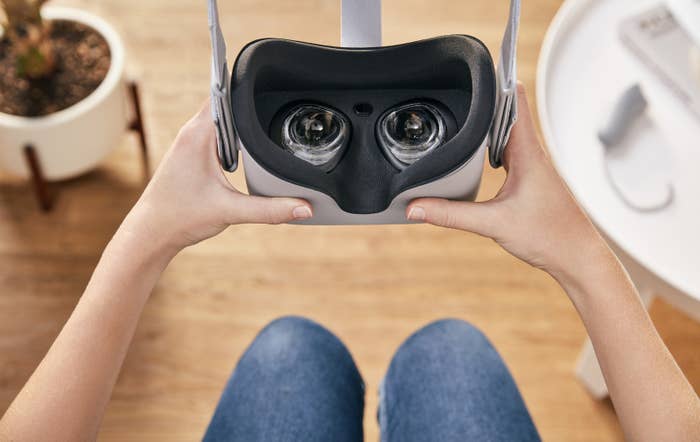 I spent pretty much all of last weekend with Facebook's new stand-alone virtual reality headset, Oculus Go, strapped to my face. I did take a few breaks — but not too many. I probably should have taken more.
The experience sucked me in. And when it spit me out, I was back at my desk, bleary-eyed, writing this review on Monday morning after spending the night watching Planet Earth II in VR. It takes significant willpower to turn away from a device that's showing you massive 3D images of lions attacking a giraffe. And I simply didn't have it.
Oculus Go is a stand-alone device, which means you can run it without tethering it to a pretty powerful computer, as you must when using the Oculus Rift. With Go, there are no wires, no sophisticated tech setup. Just pop it on and you're ready to go. At a $199 price point, that's pretty compelling.
The solitary nature of virtual reality has kept me away from it for a long time. I don't want to live in a world in which I sit for hours inside a digital box while life passes me by. Yet that is precisely the world I lived in last weekend. My brief experience with Oculus Go surpassed my expectations; at times it was so good I found it hard to disengage — so good it made me worry about a future that looks like this...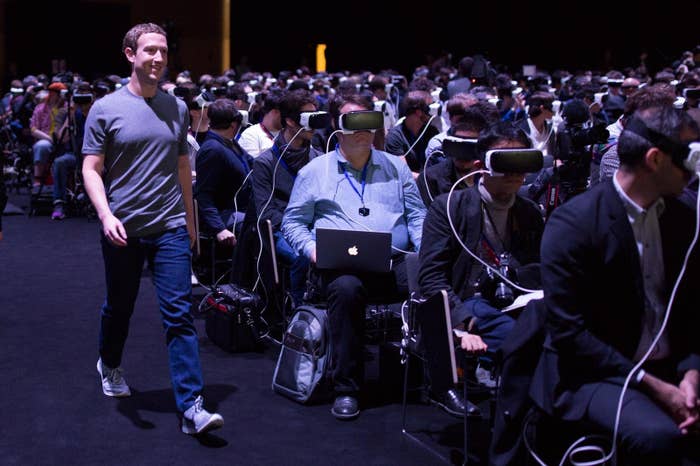 Here are five observations about the Oculus Go after a weekend spent using it:
It's a solitary experience.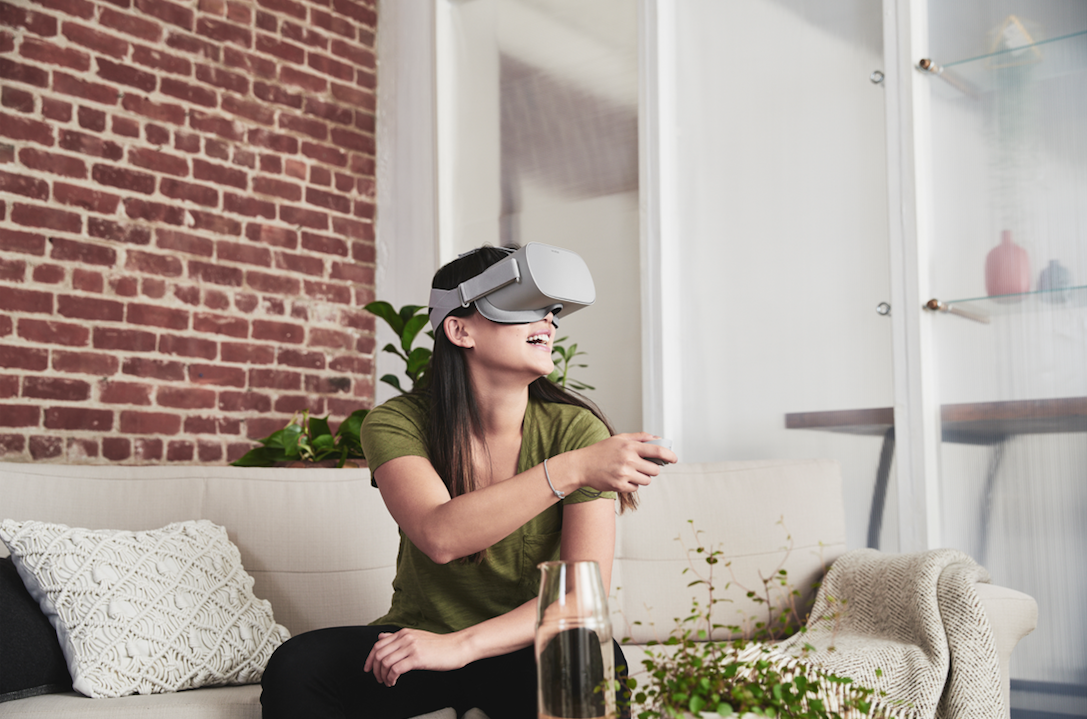 Using Oculus Go, I felt uncomfortably disconnected from my phone, which keeps me in touch with friends and family. At times, I felt myself longing for it and its notifications. The isolation felt strange given that Facebook also owns many of the apps I use to connect with people: Messenger, Instagram, and WhatsApp. With Oculus Go, I was still in the digital world but oddly removed from some of its key services. I suspect Facebook will eventually find a way to make it easy to connect with Messenger, Instagram, and WhatsApp in VR. But until then, Oculus might feel a bit isolating.
Oculus Rooms might fix the isolation problem.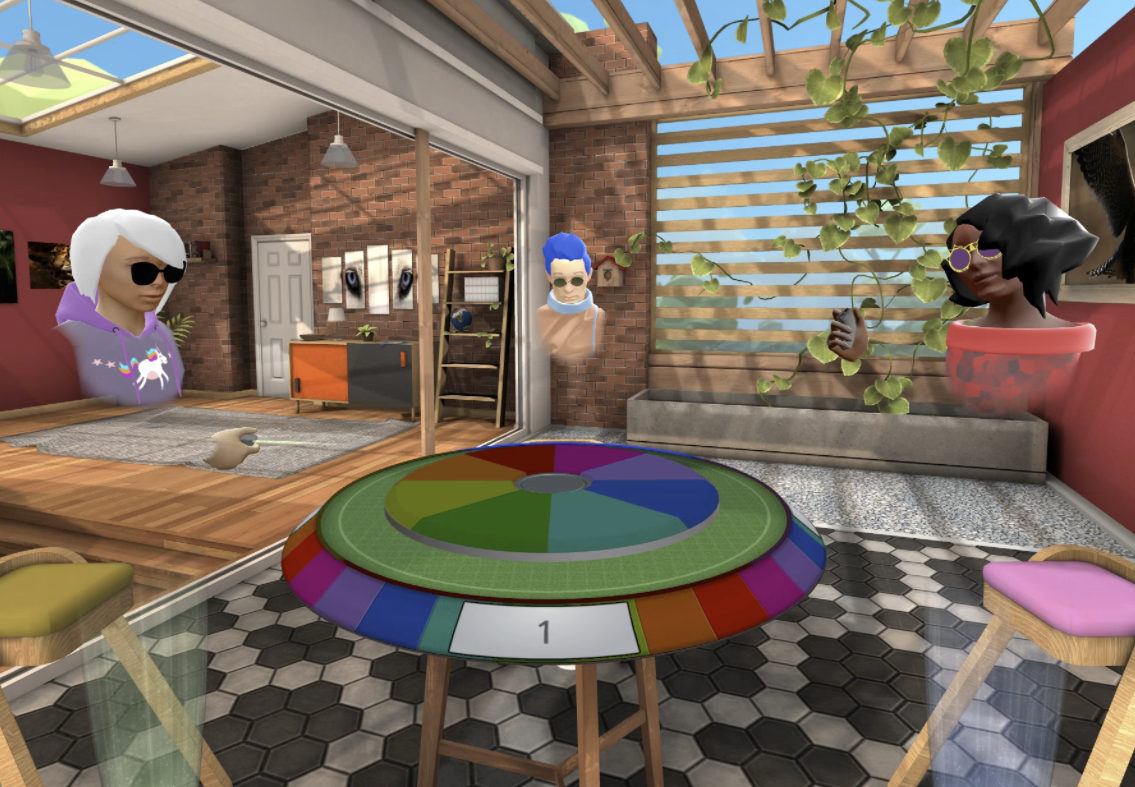 Facebook built an Oculus Go app called Rooms that allows you to hang out with other people in VR. In Rooms, people appear as avatars — which Oculus generates based off their Facebook profile pictures — and they feel like they're right there with you, even if they're in different cities or countries. Your avatar moves when you talk, and you can teleport to different spots inside the virtual common spaces of Rooms. You can watch TV, play games, or just talk inside Rooms. If it works, Rooms could add community and connection to an otherwise solitary medium. But without a strong network of friends using VR, Rooms could be a letdown.
It's still a nice break from your phone.
I longed for my phone's notifications while using the Oculus Go but I also enjoyed the phone vacation the headset forced me to take. Yes, it's odd that a new, immersive screen can feel like a respite from our phone screens. But when I watched Netflix on Oculus Go (there's an app), I really had to concentrate. And that was very different from my typical Netflix behavior: staring at my phone while a show plays in the background. Oculus made me watch.
That said, I enjoy watching movies with family and friends. And I can't really do that on Oculus.
It's great for media.
Oculus Go gives you the big-screen TV you've always dreamed of — on your face. The Netflix app is fantastic, putting shows on a large screen in a ski lodge setting. And Oculus is rolling out its own Oculus TV app that essentially turns the Oculus Go into a smart TV, providing a central place for TV apps. By the end of May, Oculus expects to have Showtime, Pluto TV, Hulu, Red Bull, and more on board. ESPN will be added later in the year.
I've avoided writing about virtual reality because it's always struck me as an isolating technology potentially antisocial enough to really limit its appeal. I still think VR faces an uphill climb, but I felt this device was useful in a way that others haven't been. The games weren't all that great, and Rooms is basically useless until more people start using them. But Facebook's emphasis on media experiences was smart — it could make using Oculus Go a habit for me. And now, I'm open to giving it a shot.