This is that John Kelly. He was Secretary of Homeland Security.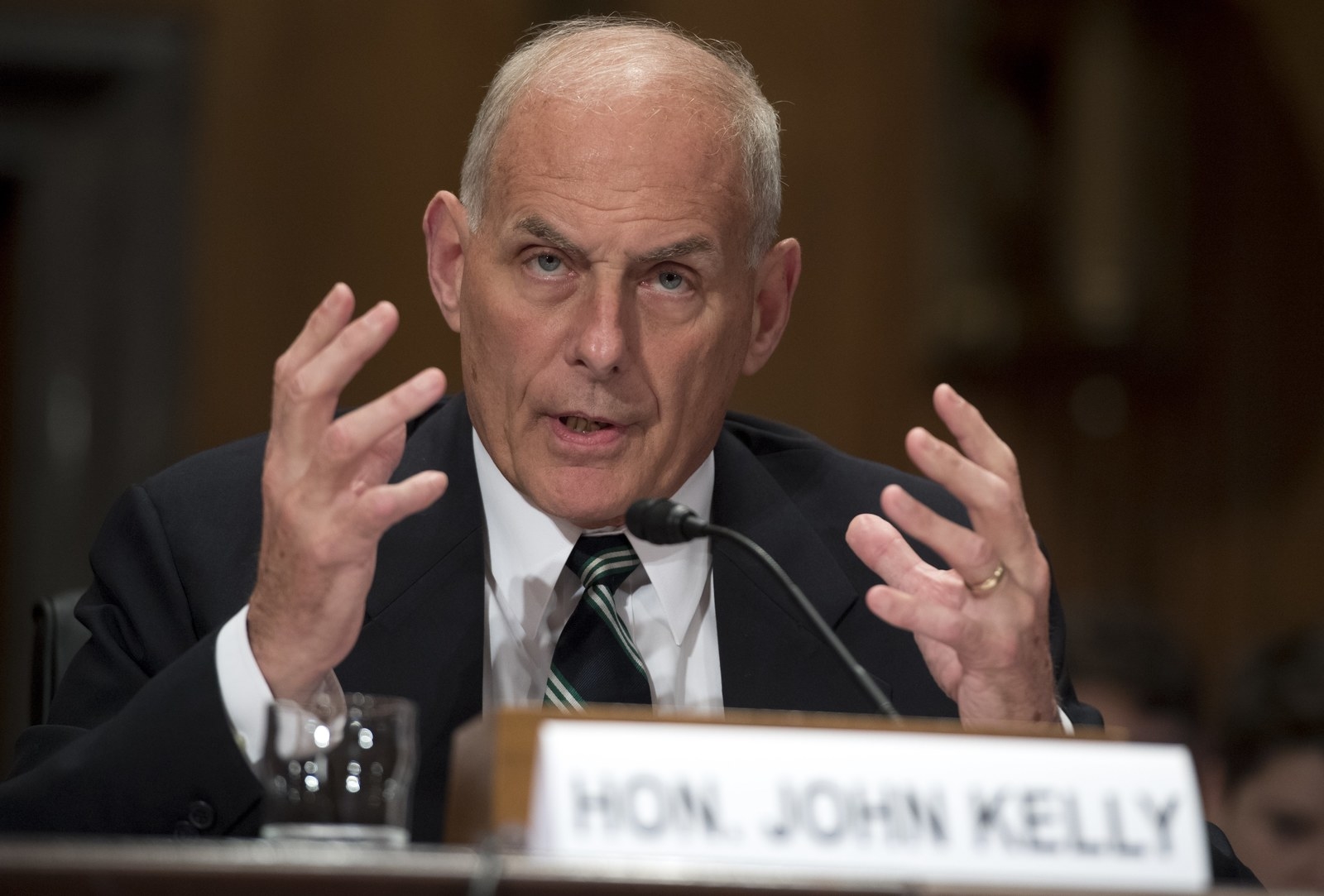 This is also John Kelly, but not that John Kelly. He's a Washington Post columnist who regularly tweets from his @JohnKelly handle.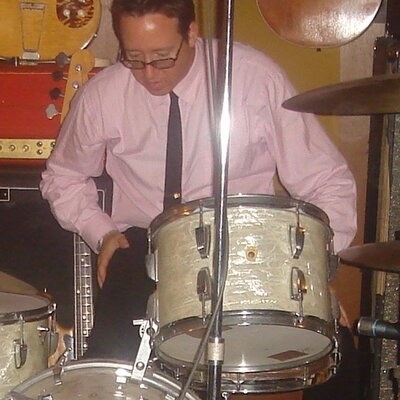 @JohnKelly often tweets about squirrels.
"You're much more likely to see a squirrel than a shark," Kelly told BuzzFeed News.
"Every April, I do a week's worth of columns about squirrels."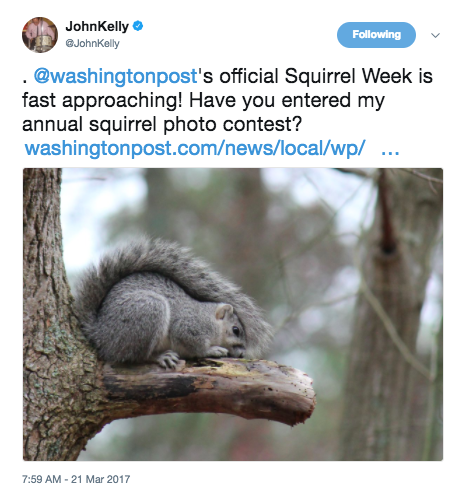 As soon as the news of John Kelly's appointment broke on Friday afternoon, @JohnKelly's Twitter mentions turned into a mess. Let's have a look, shall we?

Some people gave him a hard time.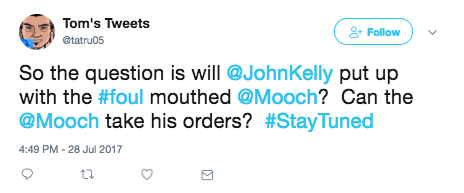 Others congratulated him.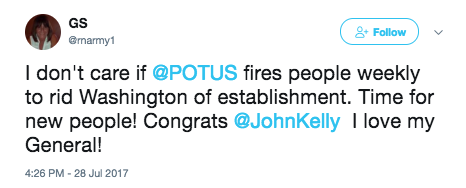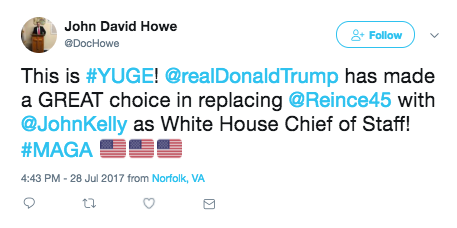 Even some news organizations tagged the wrong John Kelly!

After enduring some of this, @JohnKelly was forced to respond.




All this newfound attention also won him some new fans.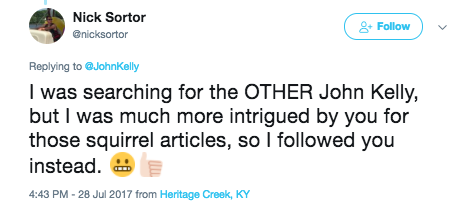 And some people demanded he serve.
Asked if he would give up the handle if the White House asked for it, @JohnKelly said, "No."
Okay dude, enjoy your mentions.