These Craigslist Housing Ads Say A Lot About Tech Culture
You don't know how you can use someone for career advancement until you live with them.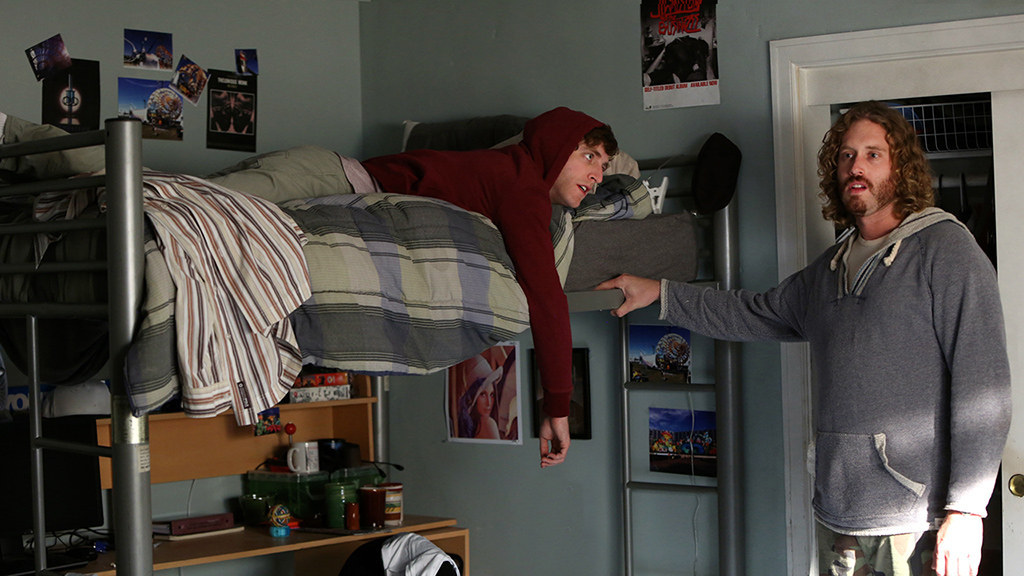 You don't have to spend much time in the housing section of San Francisco Craigslist to encounter an off-putting tech industry smugness that's sadly all too prevalent in the Bay Area these days.
"We are looking to live with extraordinary startup founders who have been through the shit and are able and willing to talk," one housing classified stated late last month. "Not only cool people, but people that would add value to our community."
Translation: If you don't work in tech, get lost.
Though not every housing ad on the city's Craigslist site reads like this one, multiple posts of a similar vein show up every day. The ads, which sometimes read almost like job postings, seek tech workers with specific qualifications to fill open beds in apartments often packed with their carbon copies. And they lend credibility to one of the most stinging criticisms of the tech industry today: that it's unwilling to look outside its own bubble, and therefore incapable of solving real world problems instead of minor inconveniences.
Consider this pitch for another Oakland housing arrangement: "24/7 emersion in the the #STARTUPLIFE, bouncing ideas, perfecting pitches, coding, building projects, etc. If you are an innovator with an entrepreneurial mind then you will fit right in."
This post asked applicants for links to their LinkedIn, Twitter, Facebook, and Instagram profiles along with their intended move-in date and the name of the startup that employs them. The only thing missing: an Employee Innovations and Proprietary Rights Assignment agreement.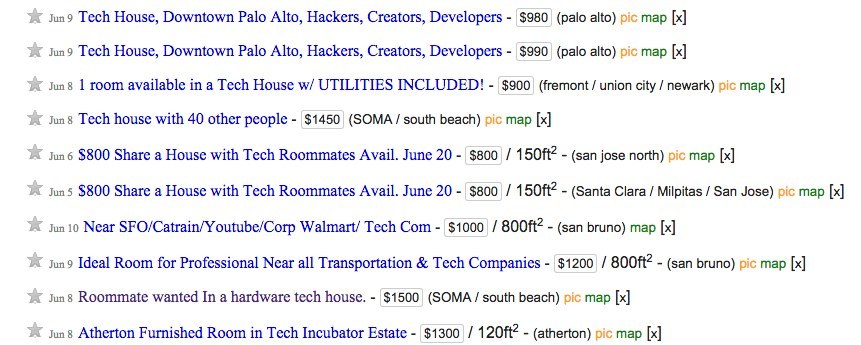 Another posting titled "Do you work for a start-up. Why don't you live in one too?" boasted of the house's "collision factor," telling applicants that connections it facilitated led to an actual $1 million funding round. An email I sent asking if the ad was a parody was answered with a handful of questions including which company I worked for and my role there. A subsequent email drew a response to the initial question: "Certainly not a parody." The post has since been deleted.
While tech house posts like these are worth a chuckle, they're also further anecdotal evidence of the link between tech money and skyrocketing rents in in San Francisco. Real estate website SocketSite recently put the city's median rent at $3,458 per month -- up 13% over the previous year and 56% since 2009. Tech houses fueled by venture capital money surely can't be helping.