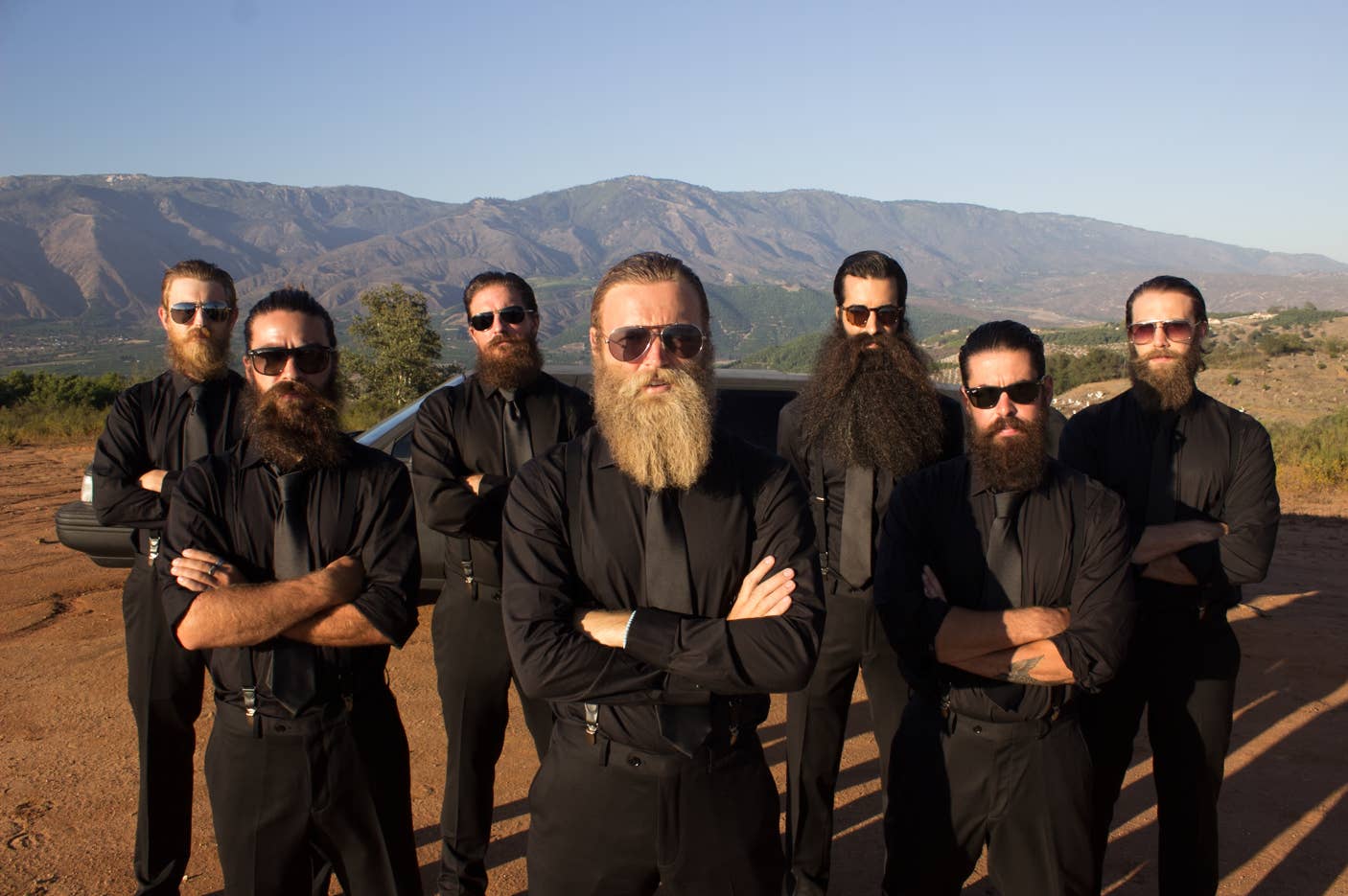 The glorious beard growing from Chris Stoikos's face stood out in the 160,000-square-foot warehouse about an hour's drive east of LA. Amid a sea of packing supplies, ready-to-ship products, and beeping forklifts. The beard — 7 inches long and flush with interlocking blond and brown hairs — inspired nearby workers to stop in their tracks and stare. "It's the guy!" one exclaimed. They, along and millions of others, knew Stoikos's beard from YouTube, but spotting it in the wild on a hot May day still caused a stir. Its presence meant one thing: The boss was in to visit.

Slightly less than a year earlier, Stoikos starred in a video inspired by a viral hit. Frame by frame, he parodied the famous introductory video that vaulted Dollar Shave Club into the public consciousness in 2012, and later to a $1 billion sale. While Dollar Shave Club catered to clean-shaven men, shipping them razors for $1 per month, Stoikos rallied their bristly counterparts, promising a monthly supply of beard oil for the same dollar via a new company called the Dollar Beard Club.
"You sure as hell won't be receiving any fucking razors from us."
The contrast made for parody gold. Rather than appeal to a man's wallet with a shot of a founder walking around a warehouse and cracking jokes as Dollar Shave Club did ("Do you like spending $20 a month on brand name razors? Nineteen go to Roger Federer"), Dollar Beard Club used the same format to appeal to his very identity ("You sure as hell won't be receiving any fucking razors from us to demolish your manhood"). Both videos raked in millions of views on YouTube.
And yes, Dollar Beard Club was real — very real. Two days after dropping the video, Stoikos told BuzzFeed News his company turned its parody into more than $30,000 in recurring monthly subscription revenue. Impressive. But could Dollar Beard Club transform that initial momentum into a viable business? In a series of texts sent to BuzzFeed News over the following months, Stoikos claimed he was doing just that. And when I asked him to prove it, he agreed to open Dollar Beard Club's books and share most everything — active subscriptions, subscriber churn, revenue — a rare move for startup founders who typically guard their books like state secrets. And a visit to the warehouse? Yeah, that could be arranged too.
In an era when many businesses still operate on a tried and tested formula of investing in research and development and then paying for advertising blitzes to introduce new products, the Dollar Shave Club challenged the model by building a business with only a basic product and a knack for online video. But a look into the Dollar Beard Club's books and a visit to its warehouse revealed something perhaps more interesting: that simple model appears to be repeatable. Stoikos and his team of bearded brothers have indeed turned parody into a multimillion-dollar business.


Beard in a Box
Dollar Beard Club ships out of the Ingram Micro Commerce and Fulfillment Solutions facility in Bloomington, California, a building so vast that a single address cannot contain it. Its northern side is 1409 South Lilac Avenue; its southern side is 1489. The warehouse is home to 1,000 different merchants and 20,000 different SKUs, or unique products. Of all those merchants, Dollar Beard Club is the biggest.

"They're averaging about 2,300 orders a day out of this facility," Dan Pickett, a logistics analyst at Ingram, which handles Dollar Beard's fulfillment, told BuzzFeed News. "Could be upwards of 4,000, 5,000 orders on higher volume days." Inside the warehouse, the ordered chaos of commerce in action bustled about. Forklifts trucked past lines of workers as they stuffed growth oil, growth vitamins, balm, wax, beard cream, and shampoo into boxes — all add-ons to Dollar Beard's basic $1 beard oil subscription. Meanwhile, Chris Stoikos, on his first visit to see logistics operation, could barely contain himself. "This place is fucking awesome," he said.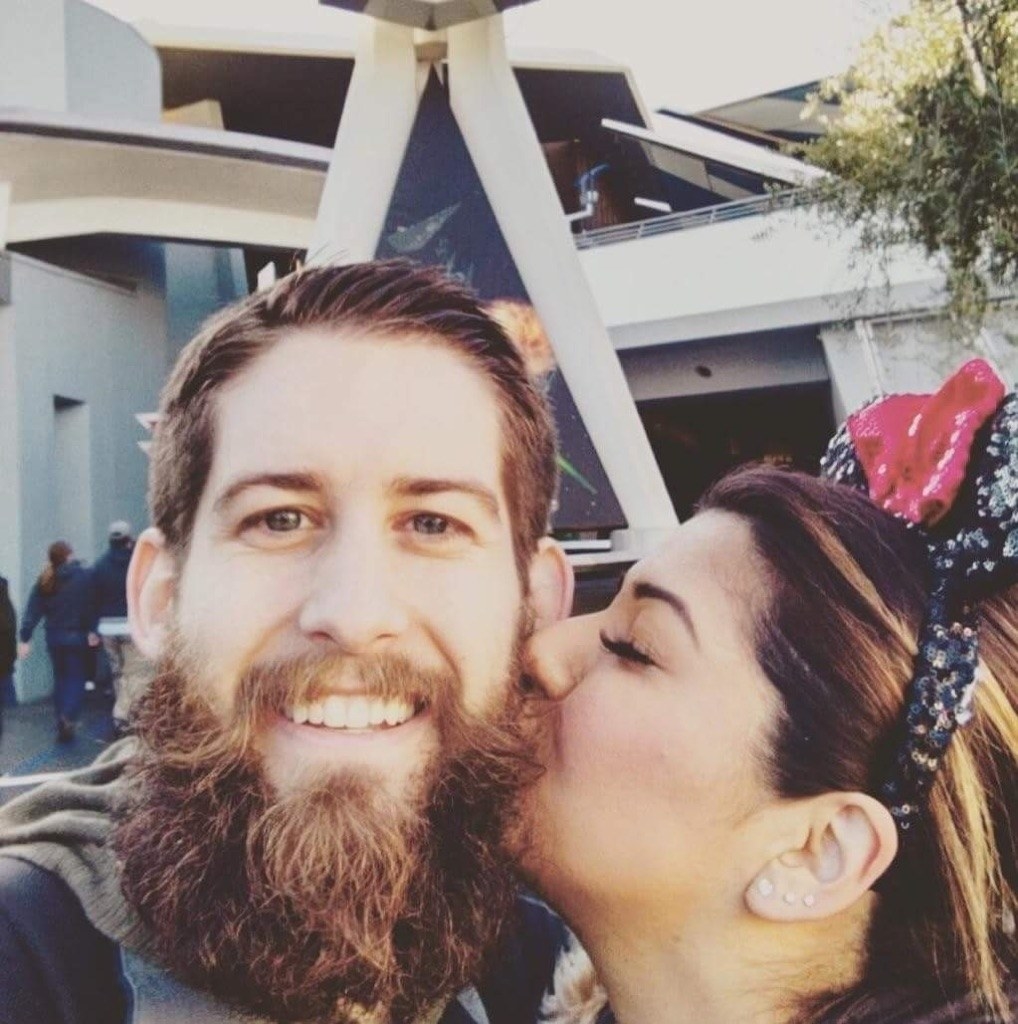 Facilities like Ingram's are the backend of many young startups you never see. Lots of fledgling companies, including Dollar Beard, rely on operations like this to take care of the nitty-gritty while they focus on getting their operation in order. Shipwire, the division that handles Dollar Beard Club's logistics, has Soylent and others among its client list. "A wide portion of our business is startup companies trying to get their legs under them," Pickett explained.
Pickett isn't a Dollar Beard employee, but even he's been swept up by the company's narrative. The logistics analyst pulled out an old photo of himself with a long, flowing beard, receiving a kiss from his girlfriend. Love and loss: She recently forced him to trim it down, he said, leaving Stoikos sullen. "The beard that you could grow is just absurd," Stoikos told Pickett. "We're losing guys."

A New Economy

Though this may all sound like a Twilight Zone episode — a parody video filmed in a fake warehouse in which a bunch of bearded dudes build a real company in an actual warehouse — it is an emerging reality.

Following the Dollar Shave Club's $1 billion sale to Unilever in July, analyst Ben Thompson argued the company successfully challenged a long-established formula used to build markets for products — one that helped grow razors into a multibillion-dollar industry. That industry, led by Gillette (which sold to Procter & Gamble for $57 billion in 2005), has long relied on a blueprint of research and development to generate new products, and multimillion-dollar advertising pushes to help those products catch on. It's why razor companies keep adding blades, even though it's fairly clear that five blades don't do much more than four. The process works, and new products can grow the pie, so companies kept at it. Without something unique and a big ad budget, an upstart would find it difficult to break in.
But that's where Dollar Shave Club comes in. The established process worked for a while, but it also left Gillette and co. vulnerable to upstarts selling a basic, good-enough product (one giving people what they need as opposed to something with "a vibrating handle, a flashlight, a back-scratcher, and ten blades") and a mastery of online video that helped get the message out sans the big advertising spend. Indeed, Thompson explained, "every P&G advantage, save inertia, was neutralized, leading to Dollar Shave Club capturing 15% of U.S. cartridge share last year."
Stoikos went after the other half of the same men's grooming market left behind by the Dollar Shave Club. And once you're going that route, why not use the same video format?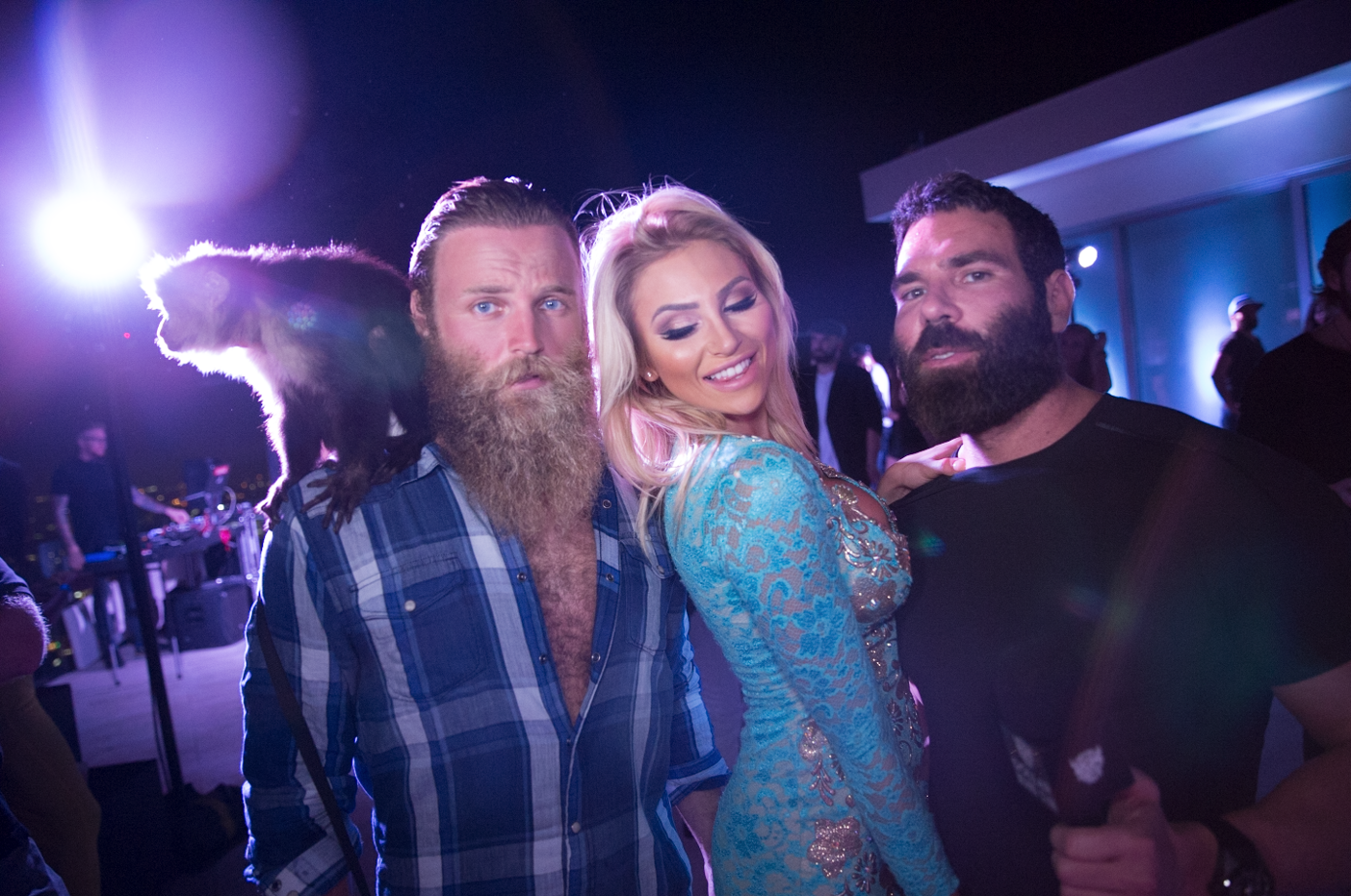 In the King's Court

Of course, this new formula only works if you're able to create videos that generate millions of views. And for that, the Dollar Beard Club has a secret weapon: Dan Bilzerian.

With more than 18 million followers on Instagram, Bilzerian is known as "The King" on that platform. He runs an account filled with images of himself traveling the world, shooting big guns, and partying with scantily clad women. "It's what you'd do if you were a 16-year-old asshole with a bunch of money," he explained.
"It's what you'd do if you were a 16-year-old asshole with a bunch of money."
Bilzerian is also an investor in Dollar Beard Club, to the tune of slightly more than $500,000. But his social influence is likely worth far more to the nascent company than his financial backing. The King of Instagram uses his massive audience to spread the Dollar Beard Club's videos, minimizing its need to pay for advertising. It's a reliable way to ensure his investment pays off. "If you're getting millions and millions of dollars worth of advertising for free basically, then it's kind of hard to fuck that up," Bilzerian said. "Regular advertisements now, only fucking idiots would do that."
In matters of business, Bilzerian is about as unassuming as the photos on his Instagram account. "Can't deny it," he said. "When I posted, Dollar Beard sales went through the roof."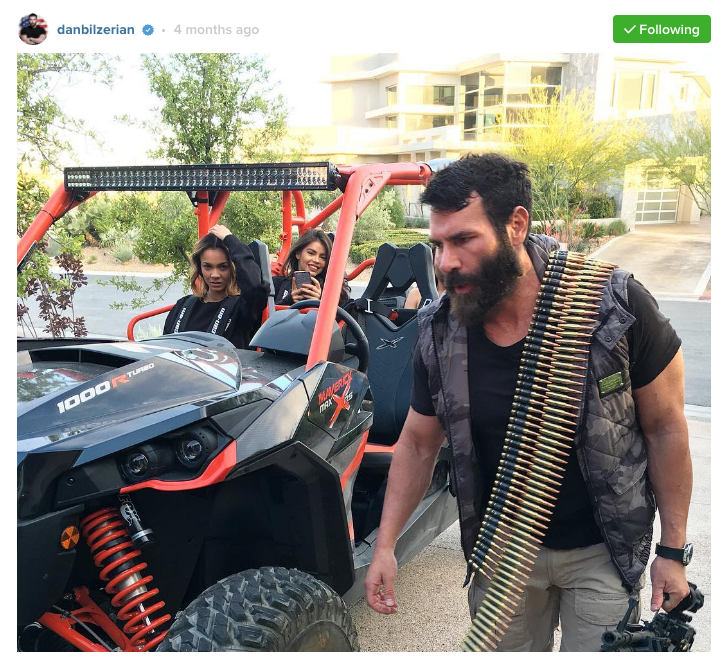 Indeed, when the Dollar Beard Club opened up its books at its Newport Beach office, its team was quick to associate stronger signup months with video success. The 21,000 signups displayed for November 2015, for instance, coincided with a video viewed over 18 million times across Facebook and YouTube. "That was because we had one really solid video," Stoikos said. "Our stuff was working. It was on point."

The rest of the numbers provide a study in the ups and downs of a fledgling startup. The Dollar Beard Club's financial analytics software tool, Looker, showed that the company earned $9.5 million in revenue from July 2015 to May 2016, and had 66,000 active subscribers. The company's total lifetime subscriber number was over 150,000, meaning some 80,000 people tried and left the company. That's significant attrition. Still, according to Dollar Beard COO Silpesh "SilPo" Patel, Dollar Beard Club brought in $1.1 million in April, and $1.3 million in March.
A screenshare Wednesday showed an updated lifetime revenue number of $12.9 million.
"We don't have any shit to hide."
Subscriber churn is an issue the company is taking seriously, as it should: Of the 7,000 members Dollar Beard signed up in July 2015, only 1,800 remained in May 2016, a decline of 74%. Stoikos attributed the decreases to some logistics problems — which he said have since been fixed — and tech strategy, which the company is working on. "We don't allow our subscribers to adjust timing and usage based on how they use our products," Patel said. "Beard oil, some guys use a ton of it, some guys use a little bit of it. There are alternating deliveries and other options that we can allow our customers to manage themselves. But right now, these numbers reflect them having to cancel."
Patel, a former senior global supply manager at Apple, knows a bit about corporate secrecy and was noticeably uncomfortable watching his financial data picked apart by a reporter. But he said he was happy to do it. "I've spent my whole career in Silicon Valley. They've gone off the deep end on the other way: fabricating things, making up stuff," he said. "We're more than happy to share and back up what we're saying."
Stoikos concurred: "Is there room for improvement? Yeah," he admitted. "We're just raw, we're ourselves, we're real — and we don't have any shit to hide."
Vybe University

Before Dollar Beard Club's success, Stoikos learned some tough but important lessons at the helm of a startup that failed to meet customer expectations. The company, Vybe, offered a Bluetooth bracelet that alerted you to incoming phone calls and texts via a vibration, and used a crowdfunding campaign to get off the ground. Aided by a slick YouTube video, Vybe quickly exceeded its $43,000 fundraising goal, bringing in $64,888 in less than a week. Then, in a story that's all too familiar in the crowdfunding world, Vybe mucked it up. It missed ship dates, missed them again, apologized and apologized again (Stoikos says the company delivered on everything it sold). The delays landed it on a website called Dropkicker, which covers crowdfunding catastrophes.

For Stoikos, the Vybe debacle still stings so much he doesn't like talking about it. "This is about Dollar Beard Club," he said when I asked. "If I'm out to dinner with a girl that I'm seeing, I'm not going to talk about ex-girlfriends." That said, Stoikos conceded that Vybe did influence Dollar Beard, which employs a number of people who worked on that first company.
"We have an inner joke within the crew that we all went to Vybe University. And Vybe was a thing that taught us a lot, in a lot of different areas," he said. One of those things: Have the product ready to go when you release your video. "Believe it or not, we sat on that video," Stoikos said. "We launched June 23, we filmed that video in October. And we purposely didn't put it out even though sight and stuff was ready because we needed product — and were actually taking this right from Vybe."
Throughout Stoikos's story, his lessons from the Vybe days emerge. The company had issues with a logistics provider, but quickly replaced it with Ingram. It had issues with its site checkout, but got that cleaned up, too. And of course, Vybe taught the power of videos that resonate, Dollar Beard Club's most critical ingredient for success. The team simply knows how to use them more effectively now.