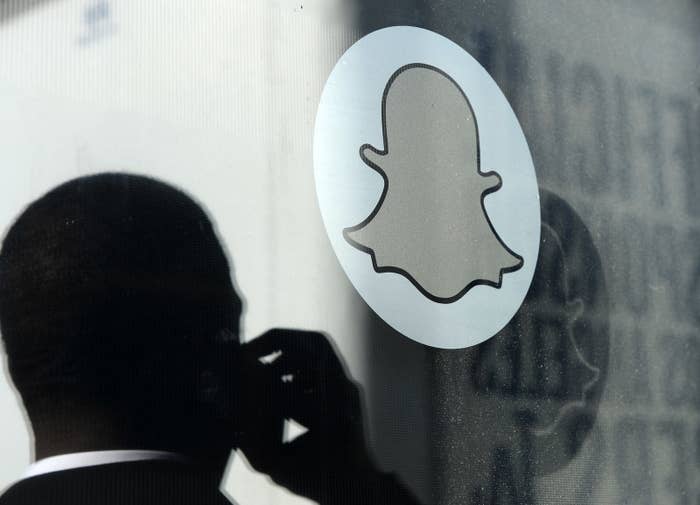 You can pick out the Snap Inc. employees strolling through the company's Venice, California, neighborhood with relative ease. "Snapchatters," as they refer to themselves, walk around Venice with company badges clipped to their pants, MacBooks in hand, and stylish sunglasses resting on their noses. And unlike many people in Venice, they wear shirts.

A funky west Los Angeles hood, Venice Beach has long been something akin to the Haight-Ashbury of Southern California — home to bodybuilders, artists, dropouts, and weirdos. It's the kind of place where you can buy pot more easily than a cheeseburger. But ahead of its massive IPO, as Snap has swelled to 1,859 employees scattered across the skate-friendly malecon and beyond, neighbors charge that it's disrupting not only messaging, but also a vital piece of Los Angeles.
"They're turning it into a horrible business park."
"They're turning it into a horrible business park," Dave Martinez, a barber at Venice Beach fixture Old Glory Barbershop & Tattoo, told BuzzFeed News of Snap's effect on the area. "Closing shops, locking business doors, and making it office space. Streets that were alive with neighborhood and food and drink are now just locked front doors with security guards who are shooing the exact same people who lived in the neighborhood away."

Asked about Snap's appetite for Venice real estate, Cesario "Block" Montano, owner of Venice Originals — a local skate shop that recently went online-only — offered a simple analogy: "They're like a fucking shark."
Unlike its major competitors Facebook, Google, and Twitter, Snap's operations aren't consolidated inside a big corporate campus. Instead, the company is scattered across at least nine buildings throughout Venice, a handful of which are clustered on the same Market Street block. The setup makes for a company more integrated with its neighborhood, but also one butting up against local culture as it grows.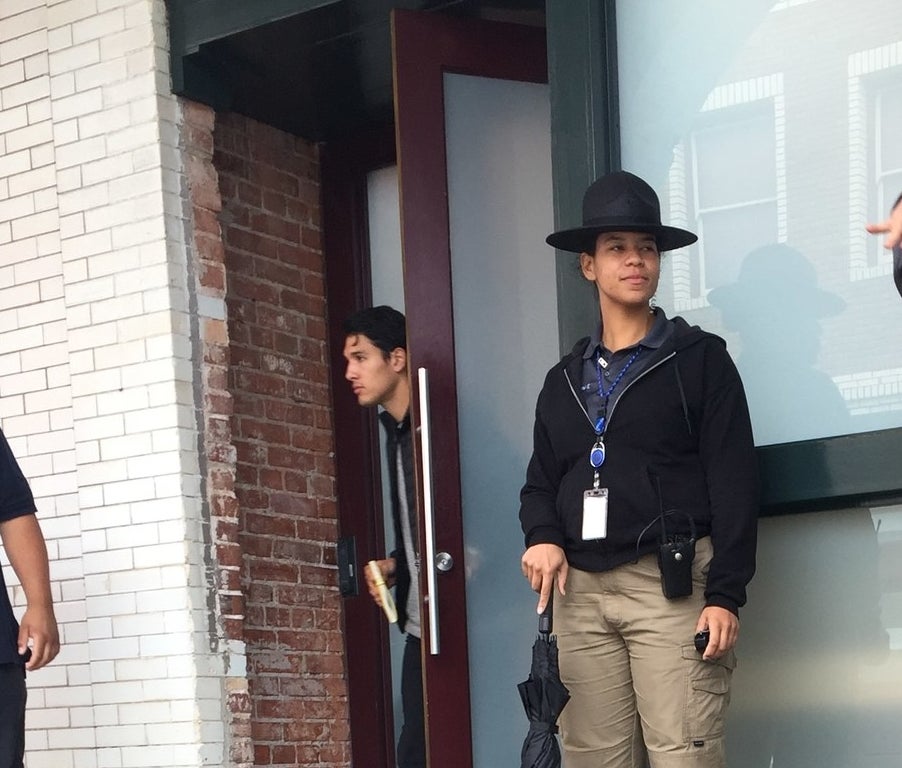 Snap's presence is apparent throughout Venice, a town with a population of just over 40,000. You can see it in subtle ways: Local eateries like Tacos Por Favor have been transformed into de facto corporate cafeterias, complete with sign-in sheets at the register and cashiers checking Snap badges. There are other, more explicit signs as well: security guards biking around the streets in grey polos inscribed with "Snap Inc. Security" logos.

Snap's expanding Venice footprint has taken over space previously occupied by local businesses over the past two years, including a local bar called Nikki's. "It's messed up, man," local skater Rene Flores told BuzzFeed News. "They're closing off everything."
A spokeswoman for Snap declined to comment.

The name of Nikki's is still etched on the sidewalk outside of its former digs. Look past the security guards when the building's door opens, and you'll see Snap employees eating and drinking inside. On the Nikki's Yelp page, now emblazoned with an all-caps "CLOSED" designation, an old review advises, "If you're not coming here for a happy hour in Venice, you're a fool."

"It's just getting bigger and bigger and bigger. What's going to happen?"
Snap has irked some locals that worry about the company's effect on Venice culture. "There is a tremendous amount of land they are renting that is now all dead space," Venice Neighborhood Council President Ira Koslow told BuzzFeed News. "It's sort of creeping. It's just getting bigger and bigger and bigger. What's going to happen?"
That's not an unreasonable question, particularly for Venice, which has undergone a number of dramatic transformations since its its inception in the early 1900s. The neighborhood has moved from a canal-laden amusement area, to a music mecca, to a tech haven, with many iterations in between. A Snap-dominated Venice, some locals say, is just the region's latest reinvention. "I see Snapchat and all the other startups here as just another point in that evolution," Juan Bruce, founder of the Venice-based Epoxy, told BuzzFeed News.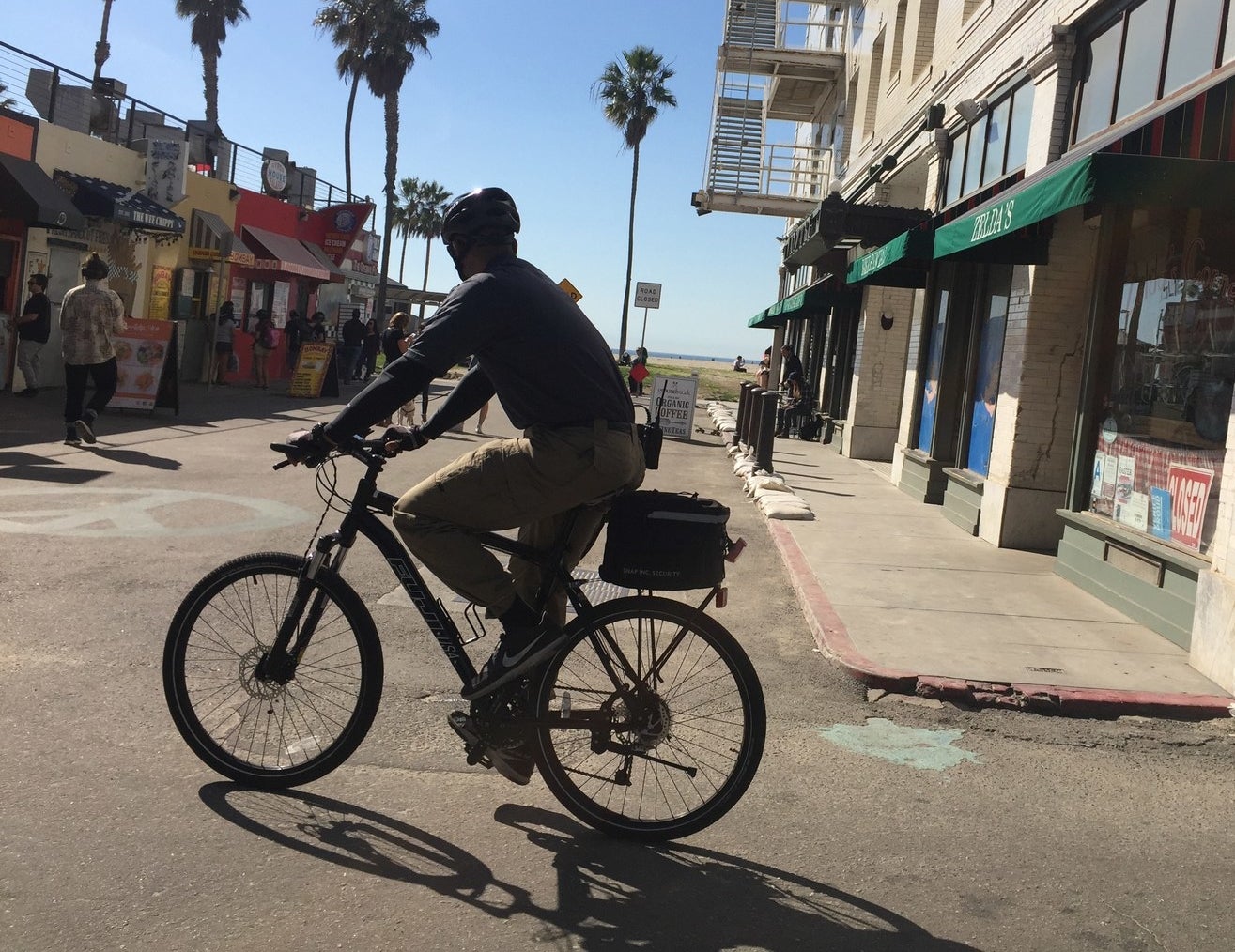 Indeed, local tech employees say Snap's decision to headquarter in Venice has enhanced the area's tech scene, drawing in new talent and driving growth. "I moved back here from Boston, expecting an influx of startups at the intersection of entertainment and tech to pop up around Snap," Zach Servideo, partner at Venice-based Fabric Media, said.
Snap's Venice operations have also been a boon to some restaurants. "Just seeing the revenue we're getting in the winter months, it's definitely helping," Ryan Steed, partial owner of Wild Poke, a lunch spot popular with Snap employees, said. About 30 Snapchatters show up to Wild Poke for lunch every weekday, he said.
Snap is trying to be a part of the Venice community in ways that go beyond merely patronizing the local shops. The company is funding a program called Codetalk at Venice's St. Joseph Center that offers low-income and homeless women coding and design classes. It's also funded showers at Safe Place or Youth, a Venice nonprofit dedicated to helping homeless young people.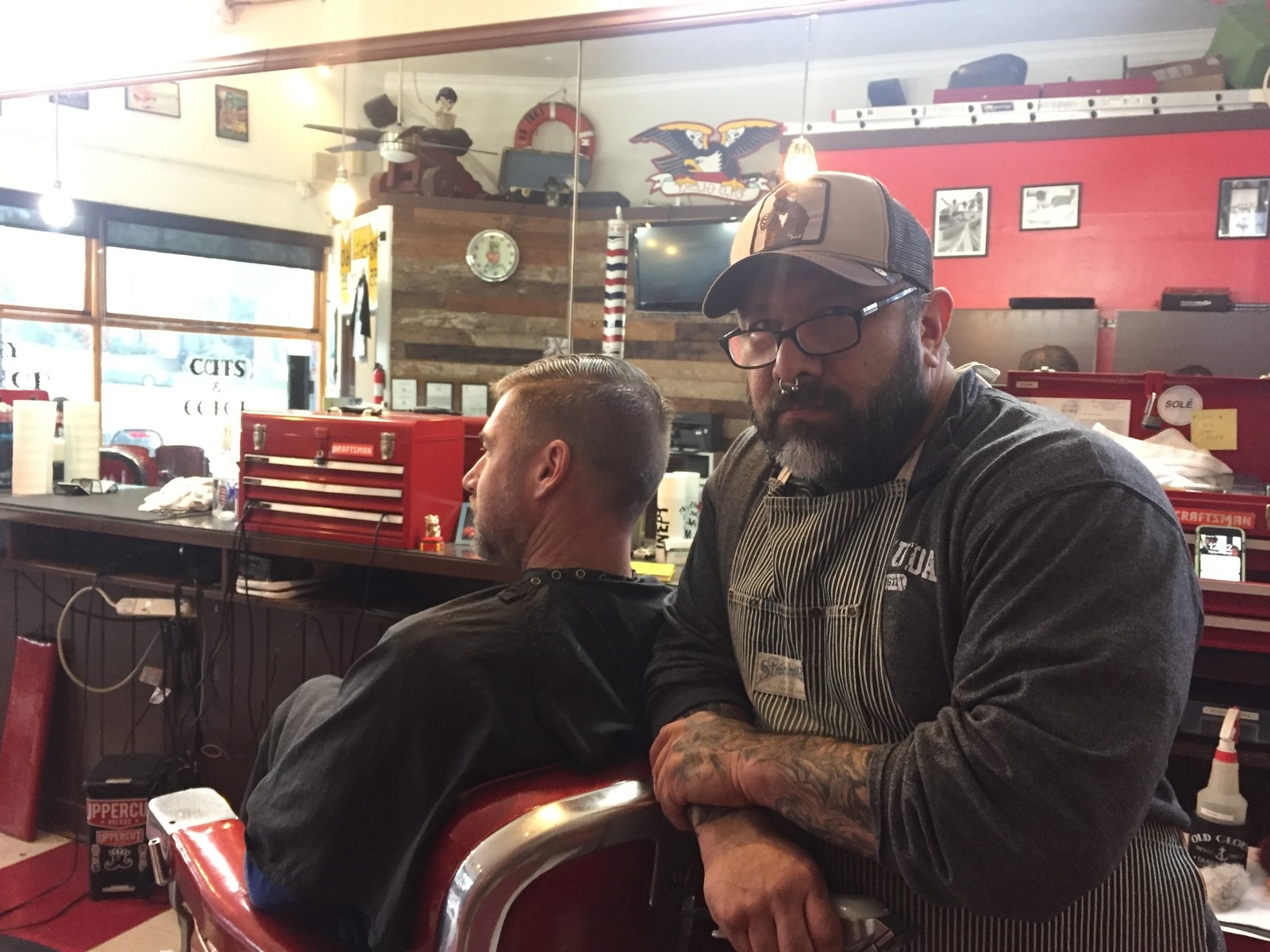 Enrico Moretti, an economics professor at the University of California, Berkeley, told BuzzFeed News that Snap's presence will likely be a net positive for Venice. "For each job in the local tech sector in a city, five additional jobs in the local service sector will be created in that city in the long run," he said. Twitter's Market Street headquarters in San Francisco, he said, generated more jobs outside its walls than inside. "It's good for retail, it's good for restaurants, it's good for all the local businesses that exist," he said. "The bigger question is housing costs."
The answer to that question looks bleak. In the last two and a half years, housing prices in Venice have risen noticeably, according to Suzy Frank, owner of Abbot Kinney Real Estate. A two-bedroom, one-bathroom home that used to rent for $4,000 a month two years ago is now going for $5,000–$6,000, she said, adding, "You cannot buy anything in Venice for under $2 million." The increase in housing costs, Frank said, is largely the result of an ongoing influx of tech workers and entertainment professionals in the area. A longtime Venice resident, Frank said she's not bothered by these changes. "It's called progress," she said.
Progress for some, hardship for others. Venice's rising real estate prices have left some longtime residents struggling to make rent in a town that was once far more affordable. "I wouldn't be surprised if I'm next," said one Venice local who has seen a number of friends leave the area thanks to rent increases.
Snap is hardly the sole architect of the change Venice is currently undergoing, but its flashy public profile has made it a lightning rod for locals who view its ongoing expansion with dismay and resentment. "SAVE DOGTOWN! GET OUT SNAPCHAT," screams a front-page editorial in the February edition of the Free Venice Beachhead broadsheet.

Penned by Venice local Mark Rago, the editorial accuses Snap of using the community like a private campus and calls for protests against the company. "It's bad enough they have an entire street where a beloved local bar used to be, but now they have all of these other properties all over the community," Rago writes. "And worse…they just don't seem to care about locals or the character and spirit of our neighborhood. They are transforming our neighborhood into a private commercial district thus destroying the community in a way that's reminiscent of a military occupation!"
Rago's is an incendiary screed that speaks to the anger and bewilderment that Snap's rapid expansion has inspired in many Venice locals. It's not only the change that's getting to people, it's the rapidity with which it's occurring, and the sense that it is utterly inexorable.
"It's happening at a whiplash pace," said Martinez, the longtime Venice barber. "Before you can even figure out what's going down, the next business has closed and Snapchat has locked the doors and put a security guard up front."