Slack Is Adding Custom Status Messages
"? Please, no new DMs right now. Thinking hard!!"
What's old is new again.
Slack, the workplace chat app, is adding status messages — think AIM away messages, but for the office.
Slack's statuses come with emoji. You can choose from a menu of existing emoji or customize your own.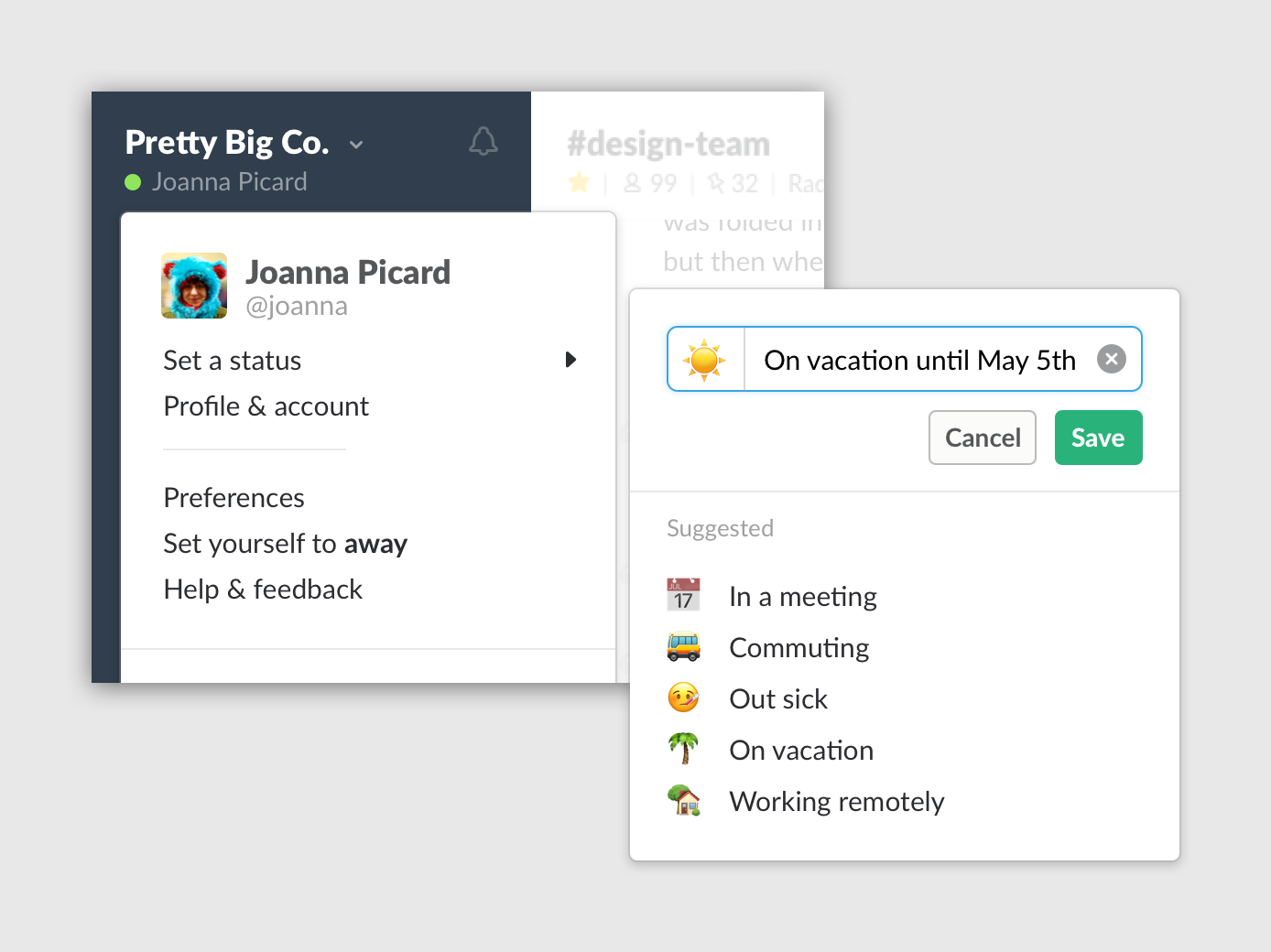 The status emoji will appear next to your name, explaining what you're up to. Hovering over the emoji reveals your full status message.
Some third party apps that integrate with Slack can also deliver status updates for the people that use them. If you log vacation time in a Zenefits HR system, for example, your status can tell people when you're out of the office.

Slack is facing challenges from Google and Microsoft, which both recently released competitive workplace messaging products. Slack CEO Stewart Butterfield has noted the competition on Twitter.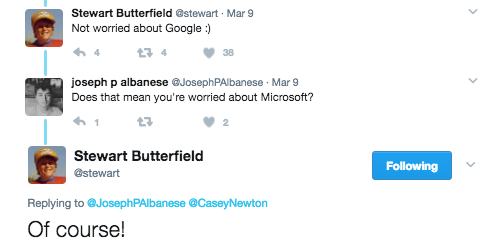 Asked for his top five custom statuses, Butterfield provided eight.