Scenes From Mark Zuckerberg's Return To Action
The Facebook CEO made his first official public appearance post–paternity leave for Facebook's "Friends Day." Facebook COO Sheryl Sandberg and Chief Product Officer Chris Cox turned out as well.
Facebook CEO Mark Zuckerberg returned to action on Monday, making his first public appearance in over two months since the birth of his daughter Max.
The baby in the picture is not Max. More on that in a bit.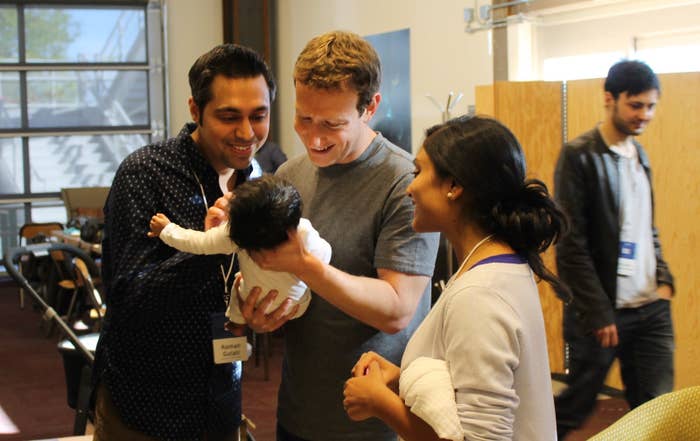 Zuckerberg marked the occasion by meeting with a group of 18 Facebook users from around the world.
The company invited these folks in for Friends Day — a celebration of friendship on Facebook's birthday — after a number of them shared stories detailing how connections made on Facebook improved their lives. It was a Facebook self-lovefest and a marketing event to be sure, but also a rare public encounter between Facebook's top brass and its grassroots users.
The invitees were all people who met on, or connected via, Facebook's various platforms. Here are a few of their stories.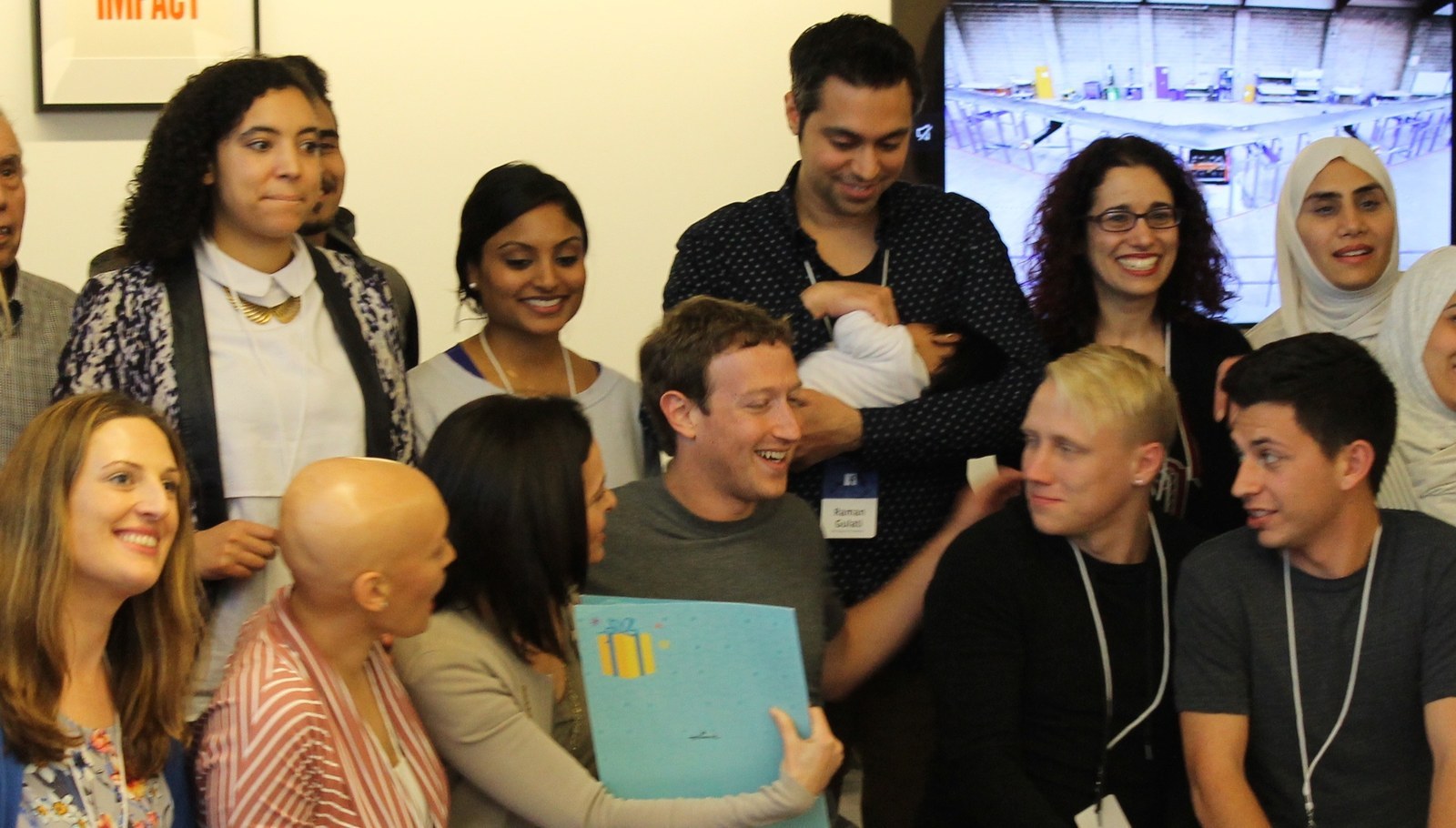 Laneyse Hooks and Marie Beechy
These two women connected after seeing a Humans of New York post about the refugee crisis. They're now leading efforts, along with a counterpart in Greece, to send strollers to refugee families with children who arrive on the shores of Lesbos and must trek nearly 50 miles across the island to a registration point. Beechy is also setting up a nonprofit and has already expanded from strollers to blankets and winter clothes as well.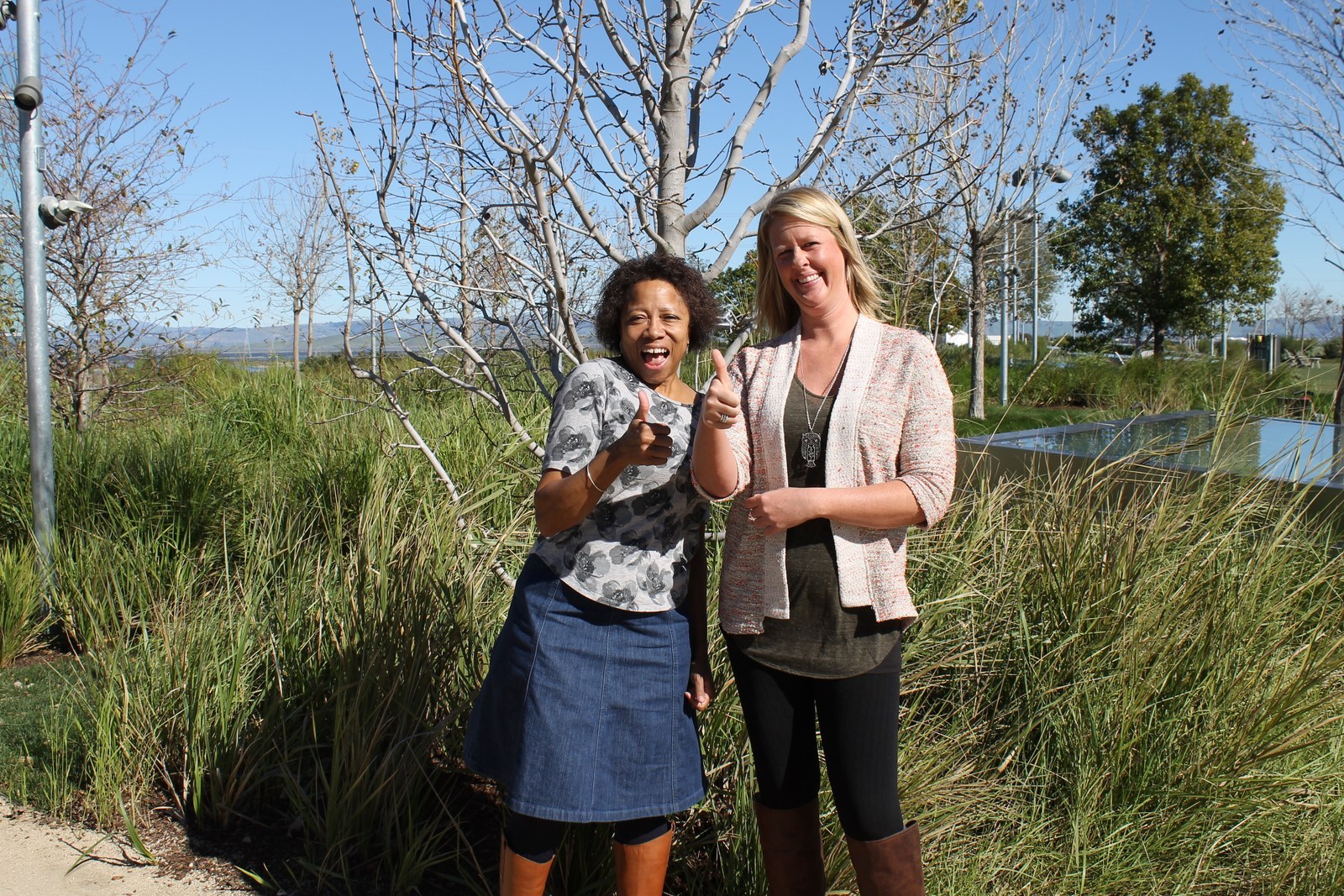 Raman, Priya, and Sohana Gulati
After hearing the popular song "Blame It (On the Alcohol)," Raman Gulati posted a status "Blame it on the Aggarwal" and asked his friends to introduce him to people with the last name so he could deliver the line in person. Secretly, Raman says, he hoped for an introduction to a second-degree connection, Priya Aggarwal. When a mutual friend made the intro, the two began dating and eventually got married. Ten weeks ago, Priya gave birth to their daughter, Sohana.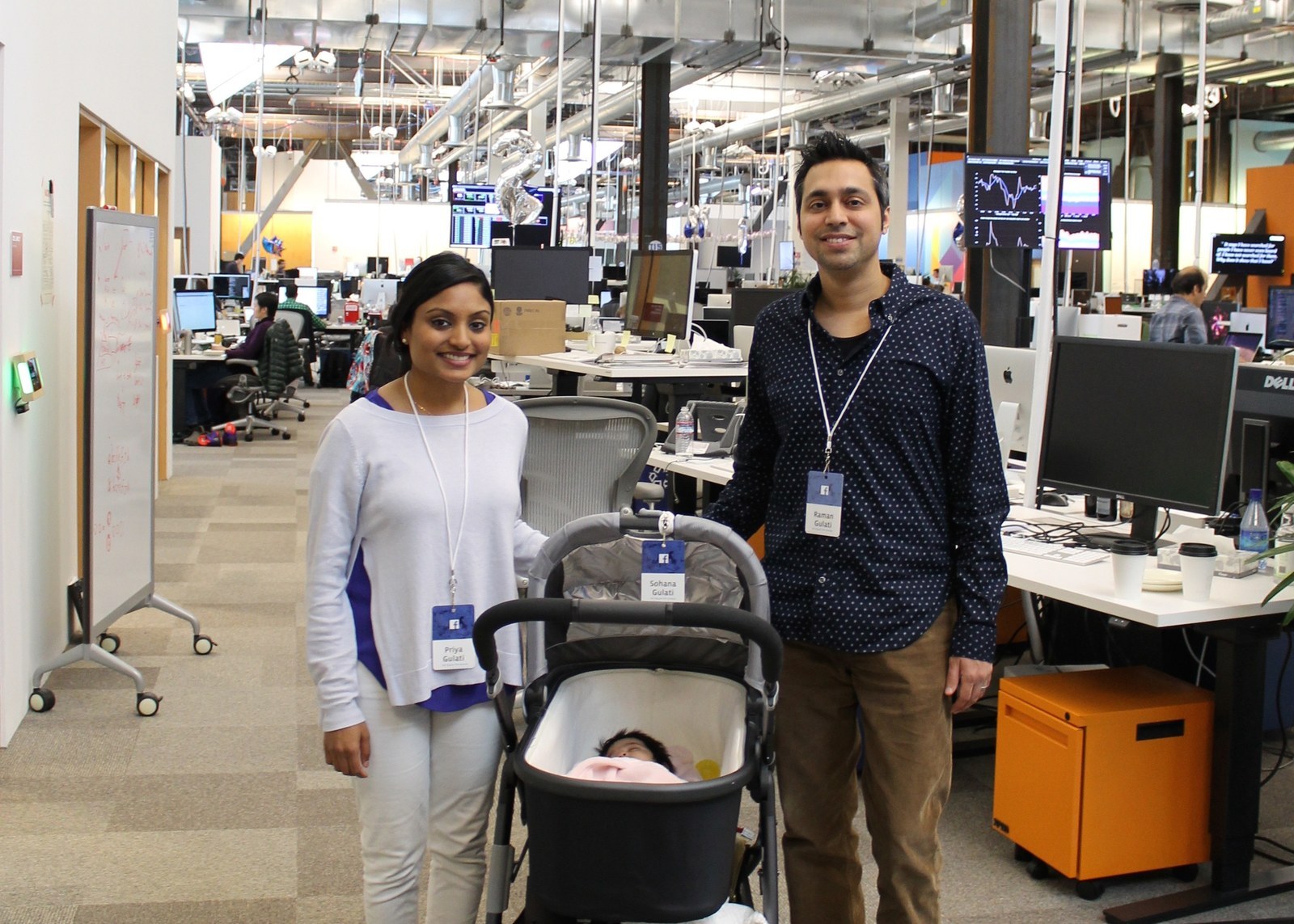 Rachel Regal and Abby Asistio
After the Filipina singer Abby Asistio posted about her struggle with alopecia areata (which causes hair loss), Rachel Regal, from California, reached out to discuss her own experience with the autoimmune disease. The two began messaging and they're now working together to spread alopecia awareness.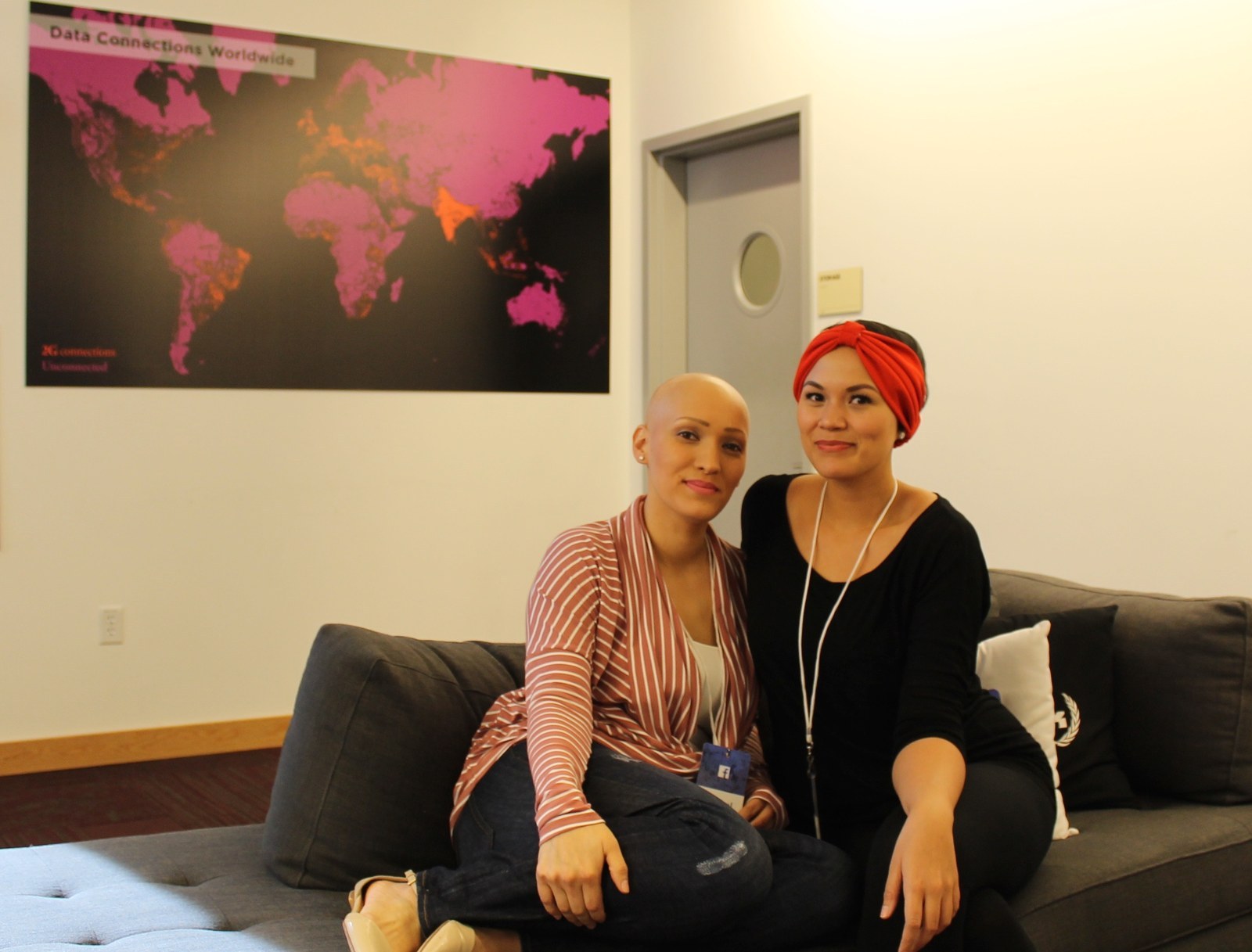 In three separate sessions, Zuckerberg, Facebook COO Sheryl Sandberg, and Facebook Chief Product Officer Chris Cox took questions from the crowd.
The audience was friendly, but the Q&A generated some interesting responses to basic questions. A question about sustaining a large Facebook Group's culture, for instance, was met with a blunt answer from Zuckerberg: "It's about the people, not about you," he told the attendees. "When we get too focused on what we want, it falls apart pretty quickly. We've made a lot of mistakes over the years, and it usually comes down to that."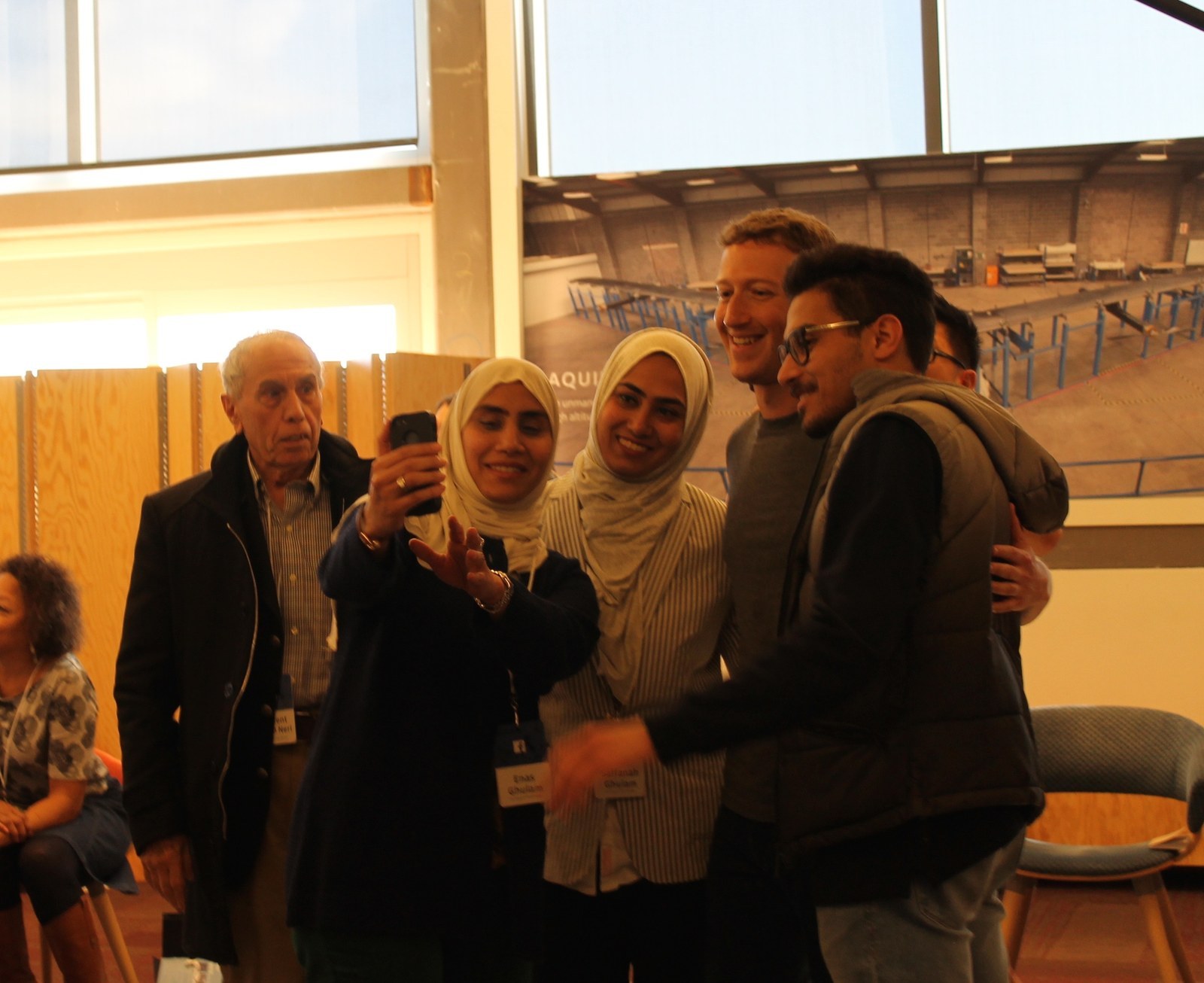 The next big content format for Facebook: 360-degree video.
When someone asked about the future of Facebook, Zuckerberg touched upon a number of things, including new, immersive content formats. Instead of taking photo or standard video of a kid's first steps, for instance, Zuckerberg said he prefers to take a 360-degree video. "There's just an emotional power to that. An ability to convey an idea in a much stronger way," he said. Facebook debuted 360-degree video in September.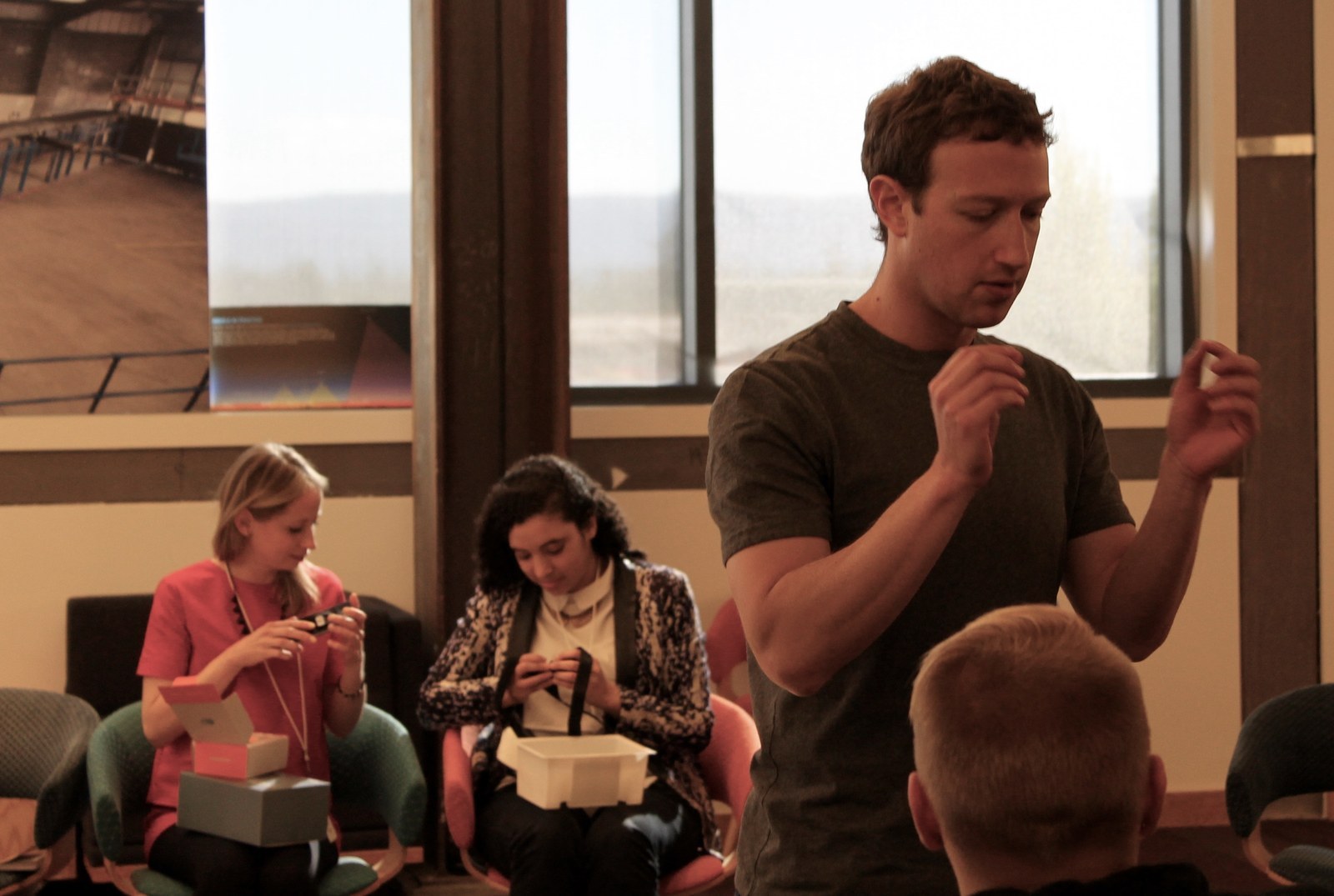 Zuckerberg wasn't the only one to talk about 360 video. Chris Cox hinted that it could be coming to Messenger.
"Instead of FaceTime, my mom in Chicago, the grandmother of [my son], I would just get a cheap $200 [360-degree] camera and put it in front of him," Cox said, telling the crowd he might get his mother a pair of goggles or she could use her phone and move it around to look about the room. "We think that'll be intimate, powerful, innovative. It will definitely be something we think billions of people will do one day," he said.
Asked about the company's success, Sheryl Sandberg made a reference to Facebook's Internet.org effort.
"Real success would be that all those people who aren't connected have access to data," she said. "As we can connect as people, I really believe you can't hate someone whose picture you see." Hate is something that can happen when you do not know the other person, she said.