Photos From Facebook's Massive Internet-Beaming Drone's First Flight
It will be years until Aquila beams internet access down to the unconnected billions, but it passed its first big test.
Facebook's Internet-beaming drone Aquila took flight for the first time last month at the Yuma Proving Ground in Arizona.
The drone's wingspan is as long as a commercial airliner, and Facebook hopes to use it to transmit the Internet down to remote areas of the world with little or no connectivity.
This test flight involved just the drone. Facebook's team is still working on the signaling technology that will beam signal down. Here's a Facebook graphic explaining how it works.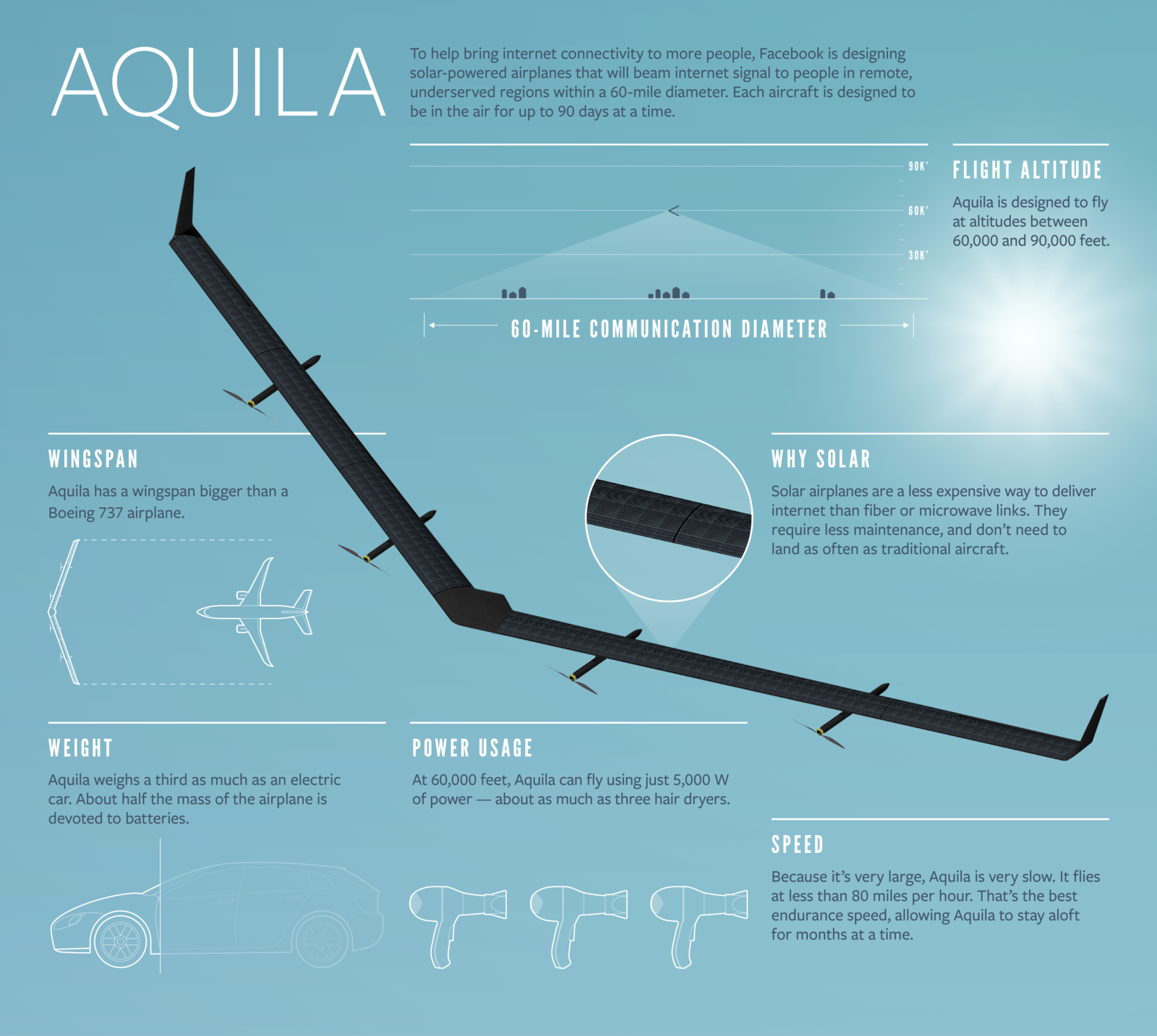 Aquila is part of a Facebook program called Internet.org that is trying to bring internet access to the approximately 4 billion people on the globe who lack it.
Facebook has separate programs within Internet.org geared to people with varying levels of internet access. The company estimates there are 1.6 billion people without the ability to connect to the internet at all, which is what Aquila is meant to address. There's also a segment of the globe's population that can connect to the internet but can't afford it, which is who Internet.org's controversial Free Basics app is geared towards.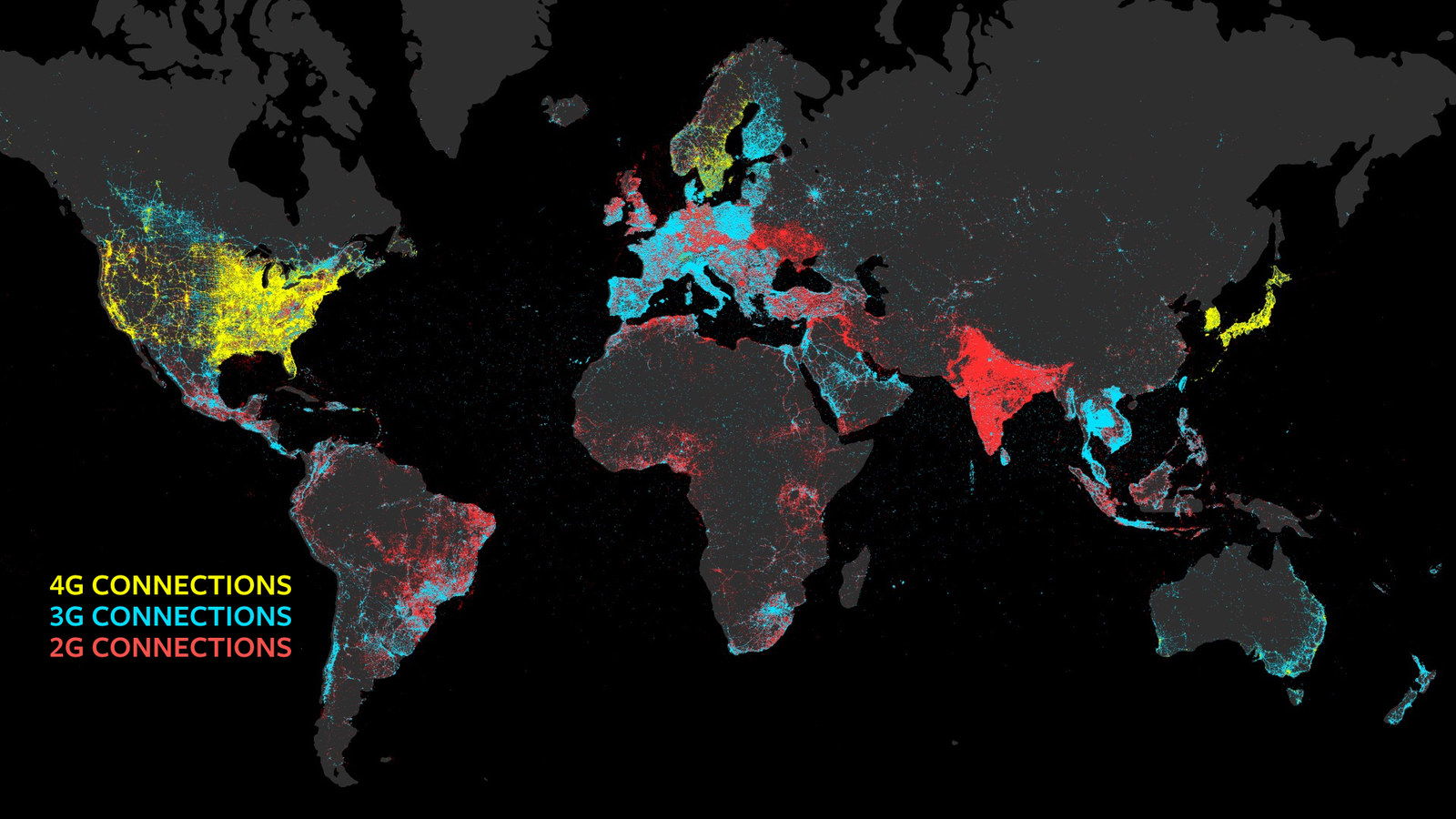 The flight lasted 96 minutes
Facebook planned for a 30 minute flight, according to its VP of engineering Jay Parikh. But things went well so they kept it in the air longer. Aquila flew 25 miles per hour at 2,000 feet.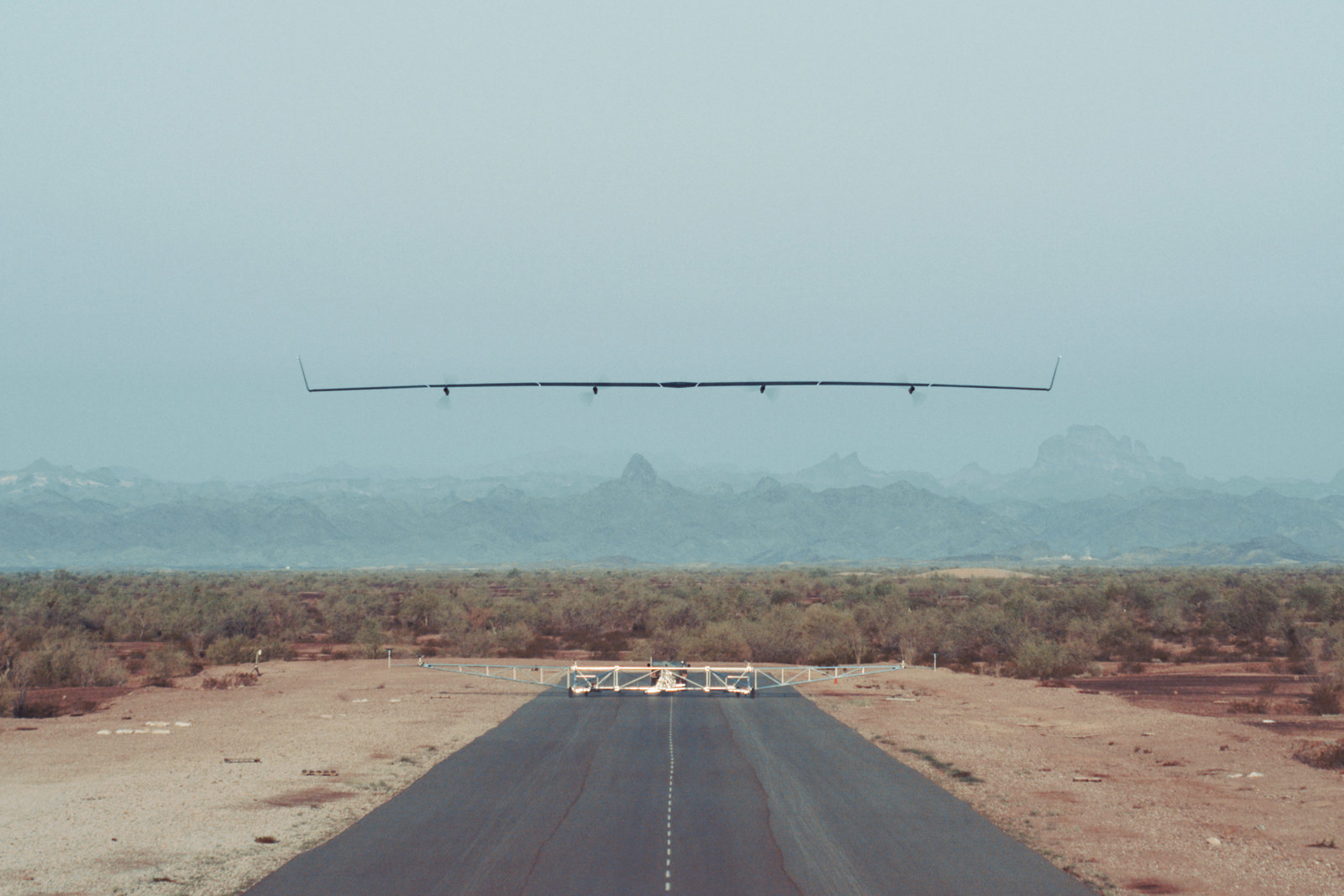 Eventually, Facebook hopes to fly Aquila anywhere from 60,000 to 90,000 feet, and at 70 to 80 miles per hour.
It hopes to keep the solar-powered craft the air for three months at a time.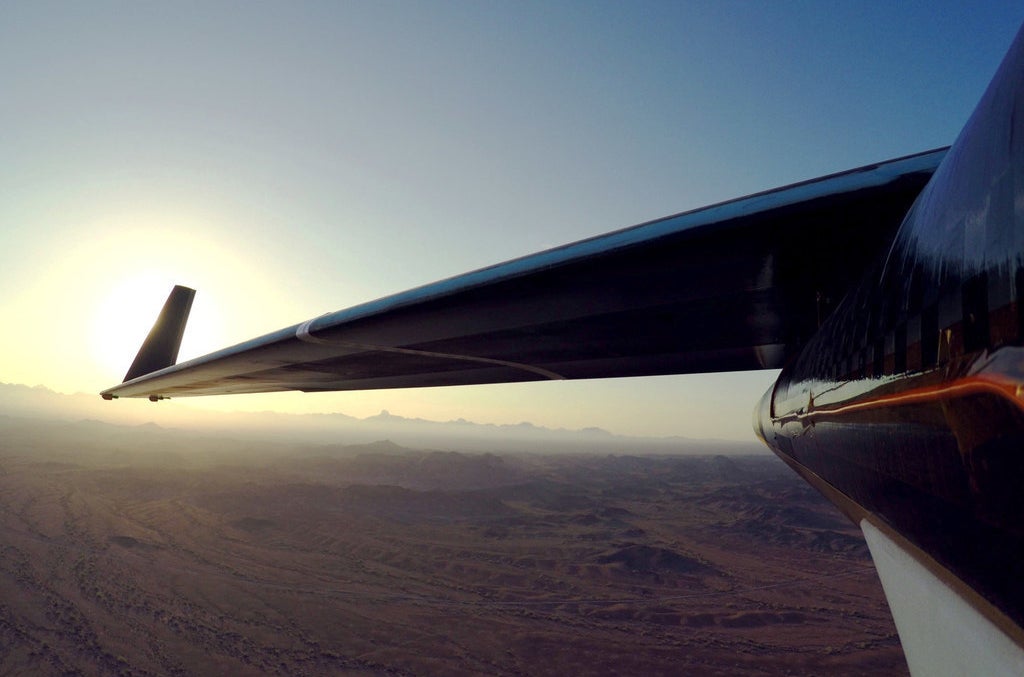 The business side of this will be important to watch
Facebook will not provide internet access directly to people within Aquila's reach, it will work with existing operators to develop programs to bring Aquila's internet to them. "This would be a technological solution that we provide as a package to the operators," Parikh said. Getting these details sorted will likely be very challenging for Facebook, especially given the issues it's had with Free Basics.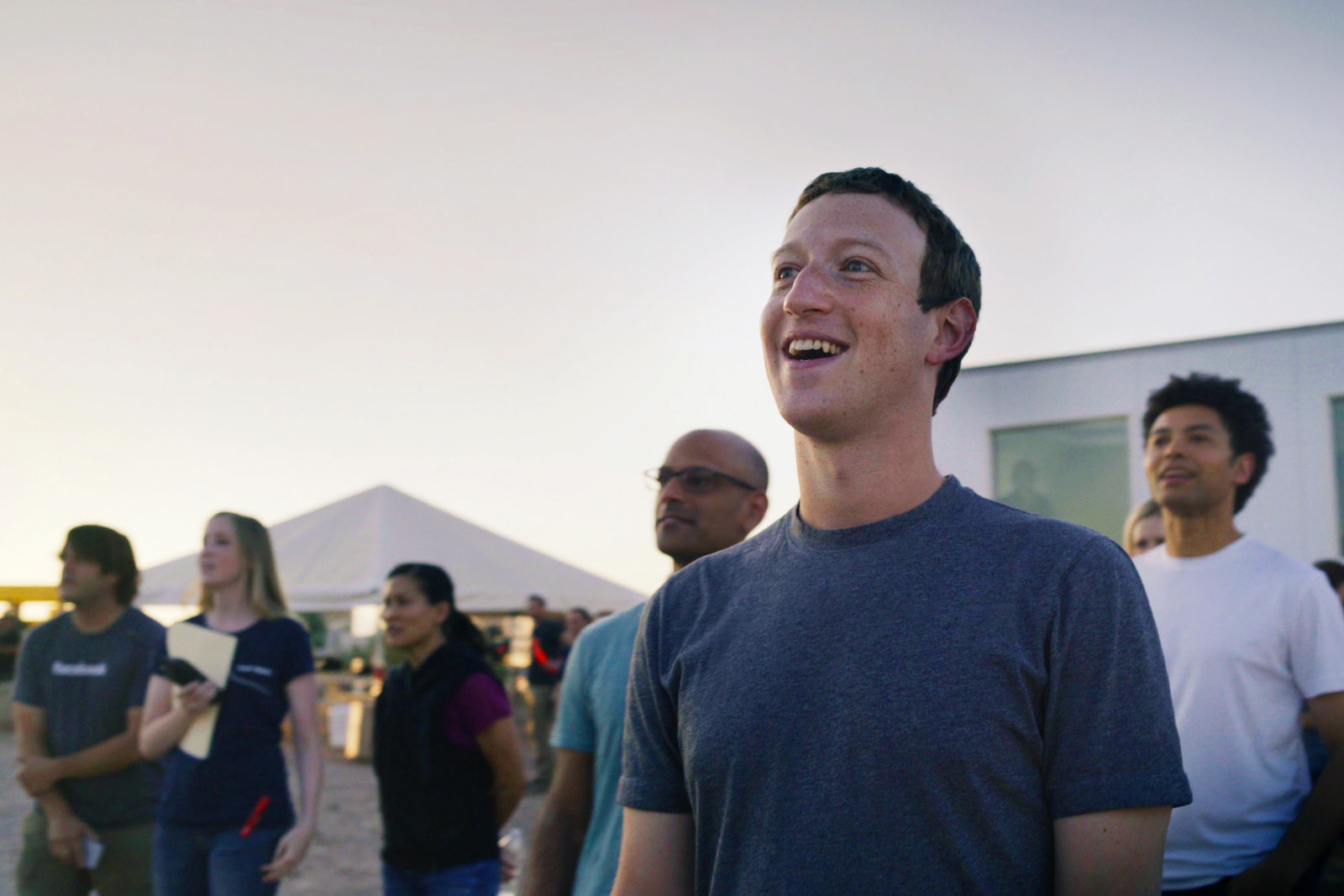 It will take years to get Aquila up and running
"Two or more years," Parikh estimated.