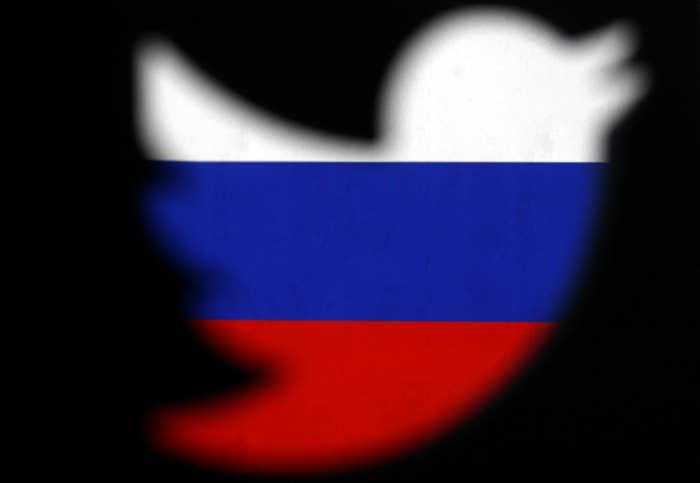 More than 50,000 Russia-linked bot accounts tweeted about the 2016 US election during the campaign season, Twitter said Friday.

The company disclosed this information in a post published late in the afternoon ahead of a looming government shutdown.
Twitter said it shared the information with Congress, telling the legislative body that it found an additional 13,512 Russia-linked bots since its last analysis, bringing the total number to 50,258.
Such a massive number of bots could make certain viewpoints feel more widespread than they actually were, or help fringe ideas trend on Twitter. Twitter is facing harsh congressional scrutiny over this very concern — that bot accounts and trolls used its platform to influence the public during and after the 2016 election.
"Any such activity represents a challenge to democratic societies everywhere, and we're committed to continuing to work on this important issue," the company said.
Twitter will also notify 677,775 US users about their interactions with accounts run by a Kremlin-linked troll farm called the Internet Research Agency. Twitter suspended the accounts, some of which were run by humans, so it will not tell each user what tweets they interacted with.

"We have committed to be as transparent as possible about sharing what we have learned through our retroactive investigation into activity related to the election," the company said.
Twitter has responded unevenly to Washington's concerns about foreign manipulation of its platform. Earlier this month, it missed a deadline to submit written responses to questions from Congress posed in a November hearing about Russian meddling in the election. And in October, it promised to debut an ad "Transparency Center" within the coming weeks, but the center is still nowhere to be found.
Still, Senator Mark Warner, vice chair of the Senate Intelligence Committee and one of Twitter's most strident critics, seemed encouraged by the update Friday, tweeting: "I've been tough with Twitter on this, but I'm encouraged to see the company beginning to take responsibility and notify its users of Russia's influence campaign on its platform."