Meet The New Year's Resolution That Will Kick Your Butt If You Mess Up
On Rise, you'll be hard pressed to quietly shirk out of your 2016 goals.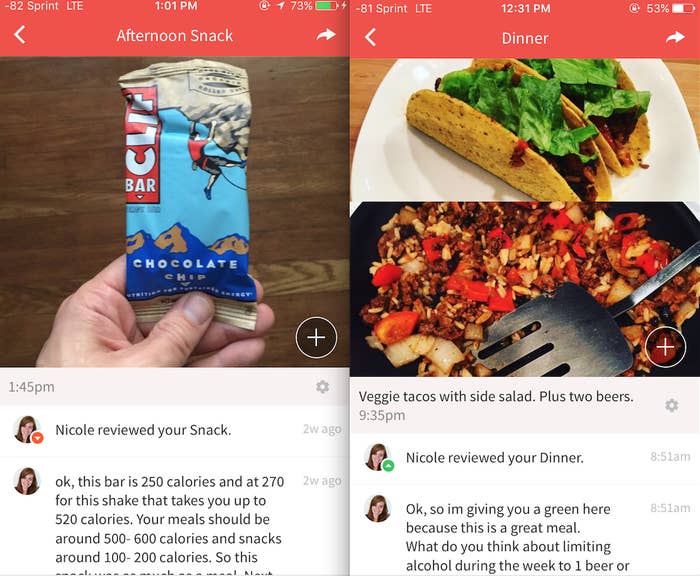 Like most American men, I dream of a future where I'll be able to wear skinny jeans, drink fancy coffee and listen to music I don't quite understand. The only problem is, I love eating so much I can't quite pull off the jeans part.

For that reason, I spent the past month working on my New Year's weight loss resolution in advance, both to get a head start on 2016 and to test out Rise, an app I heard was pretty effective at helping people shed the pounds.
Rise is a simple but wicked smart tool. You use it to snap photos of all the food you eat and a registered dietician or nutritionist rates each meal and snack with a green (good), yellow (not so good) or red (did you really need to eat five donuts??). When you join the app, you are assigned a dedicated 'coach,' so as you post your food the person reviewing it understands your specific eating habits and leaves comments, helping you figure out how to eat right. You can also message your coach with questions and feedback via a dedicated messaging line. The app costs $40 a month on a three month plan.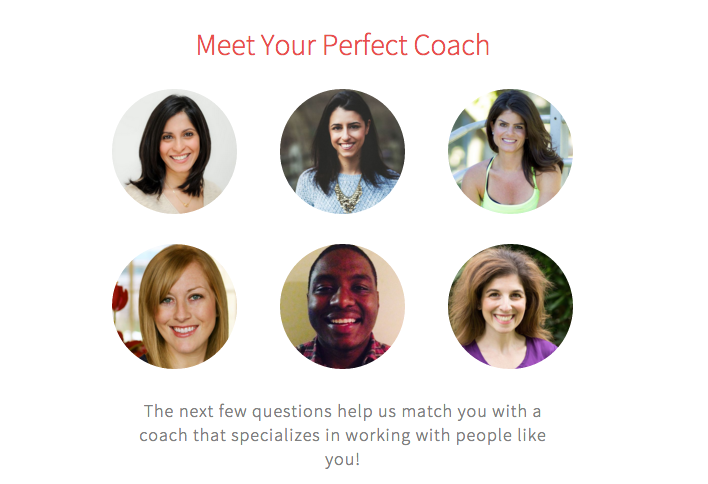 After telling Rise a little about myself and my goals, I was presented with a few options for coaches and settled on Nicole, a registered dietician based in California. Nicole immediately became significant part of my life.
Every time I've thought about food since, or actually consumed it, I've had an imaginary Nicole avatar in my head, ready with her red stamp in case I deviated from the healthy straight and narrow. I mentioned Nicole so much to friends and coworkers, she became an honorary part of our groups. They learned her name and warned me of her judgement at meals. When I posted a picture of a stir fry I cooked to Instagram, one coworker couldn't help but comment: "Nicole will love this."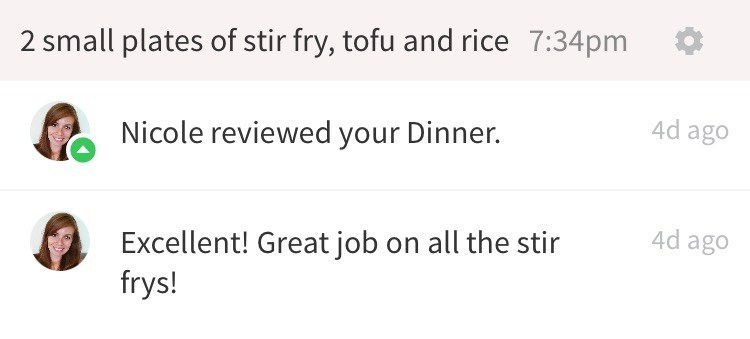 The specter of Nicole kept me in line. And that's one part of what you get with Rise: fear. (Or for the optimist: positive reinforcement.) The other part is education.
I may have been petrified to show Nicole the garbage I ate, but when I did post it, she was never too harsh and gave me constructive criticism after every foul up. A 520 calorie snack that received a red mark came with the following advice: "Your meals should be around 500-600 calories and snacks around 100-200 calories. So this snack was as much as a meal." Good advice. In another instance, a dinner of chicken and rice was paired with the following comment: "One thing to work on when plating your food, you want to cover half your plate with veggies, ¼ with grain (rice) and ¼ with protein (chicken). So although you had all the components of a great meal here, your portions just need some work." More good stuff. Education, though, is half the battle. The more important aspect of all this is actually executing the plan.
Plan the work, eat the plan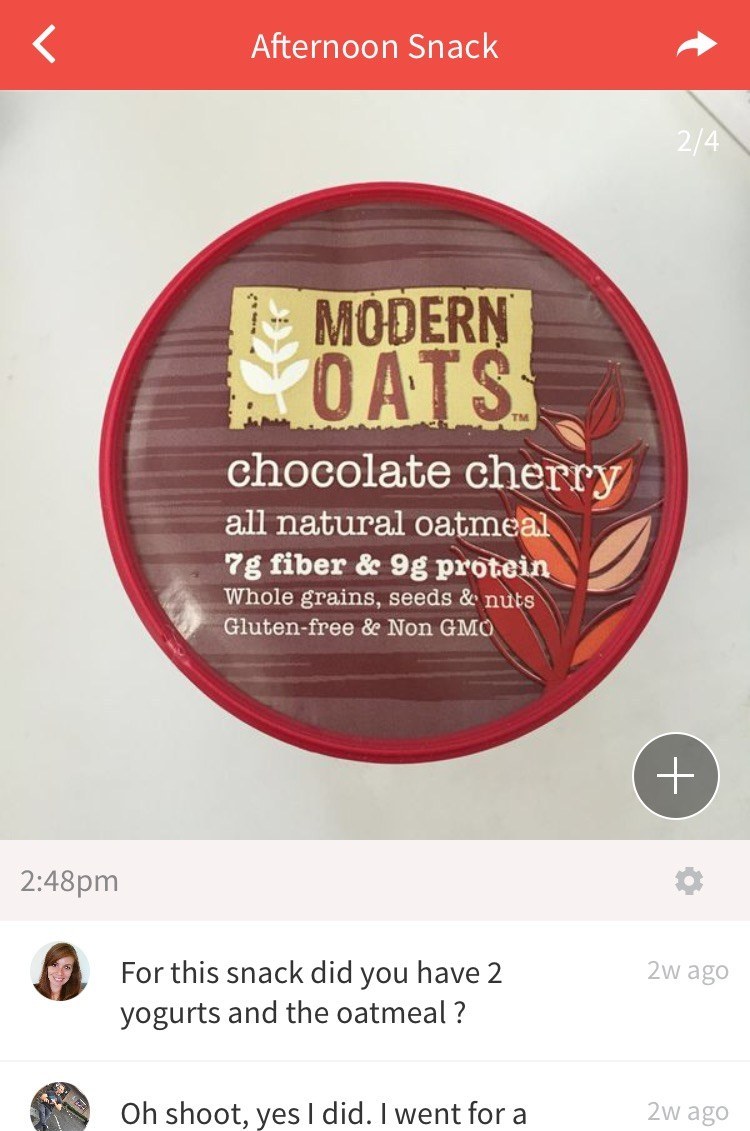 The Michael Moss book Salt Sugar Fat: How the Food Giants Hooked Us, should be required reading for anyone thinking about their relation with today's food economy. The book, in painstaking detail, lays out how some food companies in the United States have engineered our food to the point where the product is essentially addicting. Some soft drink companies, for instance, optimize towards a "bliss point," pumping their beverages with enough sugar to make consuming them as pleasurable as possible without leaving us feeling rotten. Similar calculations are made by other food producers who find optimal levels of salt and fat. These operations made unhealthy food so enjoyable and crave-inducing, it's often very hard to quit them.
And so perhaps unsurprisingly, in this first month with Rise, despite paying more attention to my food consumption than perhaps ever before, I haven't been able to kick a junk food habit. Worse, I've cheated and kept many of my deviations secret, not telling Nicole due to a sense of shame.

Rise likes to pitch itself as something of an anti-diet. "Diets don't work. #truth," read the subject line of a recent email the company sent to me. So I wondered if it was possible for the app to help me break free from the bad stuff that's a fundamental part of my food experience.
When I posed the question to Suneel Gupta, Rise's CEO (and brother of famous neurosurgeon Sanjay Gupta), he told me that eliminating bad food completely is not Rise's goal. Gupta's instead insisted that traditional diets aren't strong enough to win against engineered food. Losing weight is very difficult, he argued (I agree), and to achieve sustainable weight loss, you need more than a set of foods you can and cannot eat. You need real behavioral change. "We have to fight fire with fire," Gupta explained.
To help its users succeed, Gupta said, Rise emphasizes cutting down on bad food instead of totally eliminating it, offering healthy substitute suggestions and teaching you how to balance the bad with the good. This feels a little weight watchers-y, but it's helpful to receive constant feedback from someone on your approach to meals.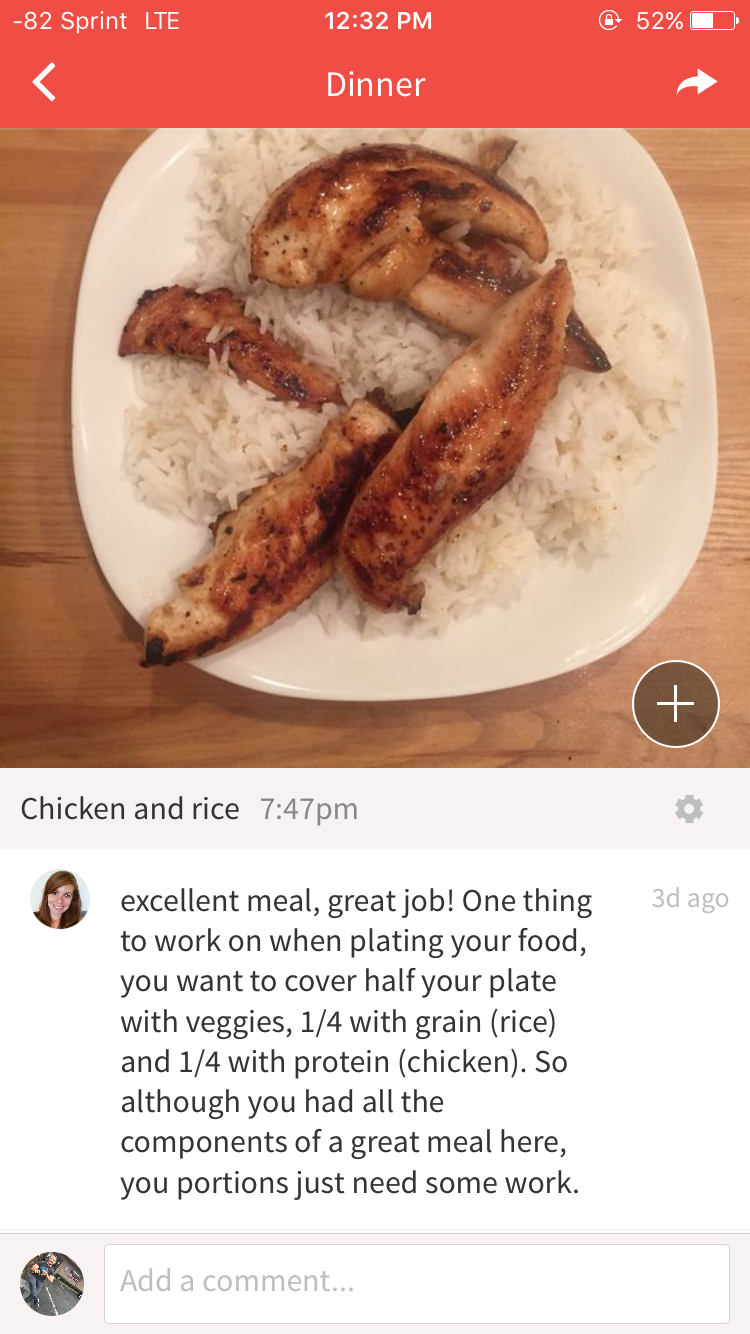 In a little over three weeks on the app, I've made small improvements in my approach to food. I'm eating more vegetables, cooking for myself more often (even trying out a few recipe suggestions sent over by Nicole) and thinking long and hard before scarfing down a bag of chips. If there's a drawback, it's that the app makes you think so much about food, it's easy to become obsessed with your intake. This is dangerous territory for some.
By now you're probably wondering how many pounds I lost with Rise. The answer is zero. Yes, it's pretty embarrassing, especially considering I knew I'd be disclosing my results in this post. But though I may have fallen short of my goal, I like the direction I'm headed in. Or at least the one I think I'm headed in. And heck, not gaining weight during the holiday season is a small victory if you ask me.