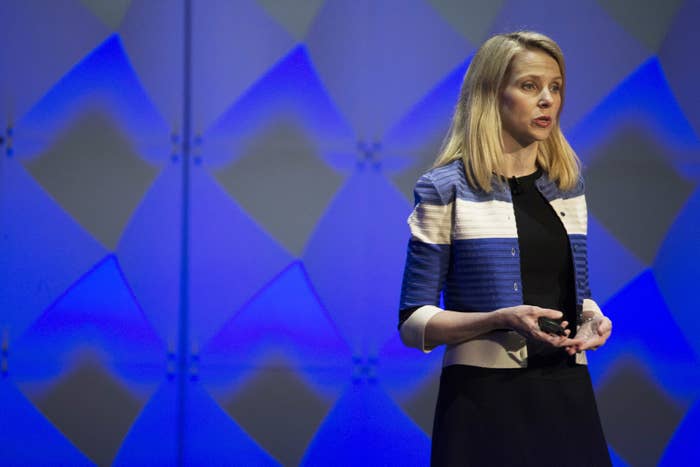 Yahoo CEO Marissa Mayer, once tasked with turning the struggling company around, is set to exit the company's board when its sale to Verizon closes, a company SEC filing said today.

The exit of Mayer, along with Yahoo co-founder David Filo and four other board members, will reduce the size of the company's board to five members. Upon closing the deal, Yahoo will take on a new name: Altaba Inc.
Hired in July 2012 to help fix the flailing company, Mayer initially appeared to bring new life to Yahoo with shiny acquisitions, like the $1.1 billion purchase of Tumblr, that got the media and tech world buzzing. But ultimately, Mayer didn't steer Yahoo in a new direction. She'll hand over Yahoo to Verizon in essentially the same shape as she found it: a middling content company that tries to do a lot but excels at little.
As former Arizona Cardinals coach Dennis Green would put it:
Yahoo's final days as an independent company are mired in embarrassment, specifically recent revelations of a massive cyberattack that compromised over 1 billion users' accounts. Verizon is demanding new terms following the damaging news.