Lyft Billboard Hit With Anti-Gentrification Message In San Francisco
Shocks that just won't stop.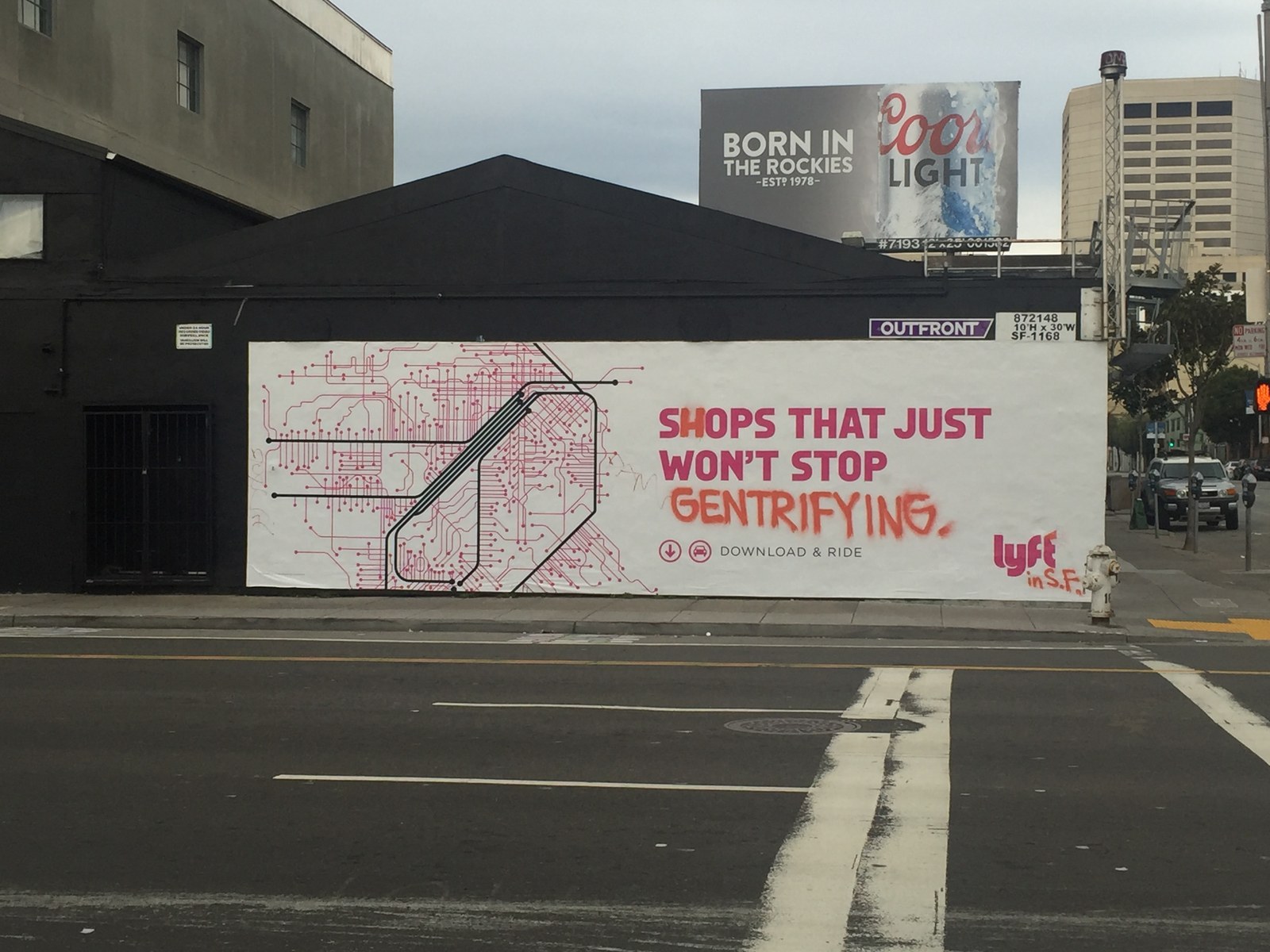 The ride hailing app Lyft is running an outdoor ad campaign positioning itself as an alternative to public transportation — or at least a fallback option for when it stops working. But the campaign's message isn't resonating in San Francisco's SoMa neighborhood, where a vandal defaced one billboard from Lyft with a message likely meant for the city's tech community at large.
The vandal, in a markup that took some effort, changed the above sign's message from "STOPS THAT JUST WON'T STOP" (an apparent reference to city's beleaguered, frequently broken public transport system) to SHOPS THAT JUST WON'T STOP GENTRIFYING." And in the bottom right-hand corner, the Lyft logo was altered to read "Lyfe in S.F."
As tech money and workers continue to flood into San Francisco, many within the city are feeling the impact by way of rising real estate prices and a changing cityscape. For the past few years, that transformation has also led to some vocal anti-tech actions. Lyft happens to be the victim this time.