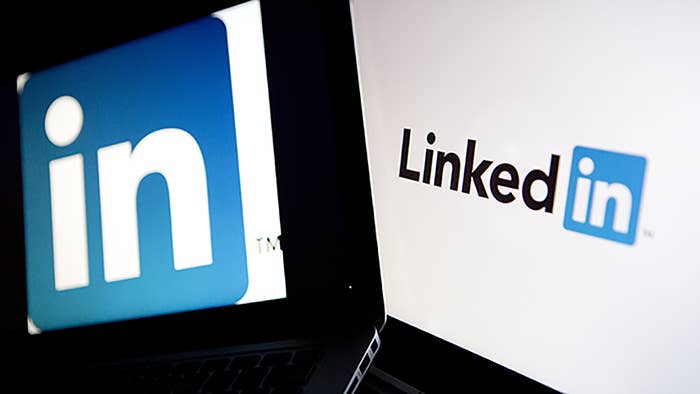 LinkedIn is considering introducing its own version of Facebook's Instant Articles, a feature that would allow publishers to host content directly on LinkedIn instead of posting links that direct people back to their own sites.
Sources with knowledge of LinkedIn's plans tell BuzzFeed News that LinkedIn has discussed the product with various publishers in recent weeks as it tests the waters.
LinkedIn is the latest big social company to consider providing publishers with a means of publishing articles directly to its platform, following a trend first established by Facebook and Snapchat (BuzzFeed partners with both). Google has its own quick loading articles project, an open source initiative called Accelerated Mobile Pages, or AMP. LinkedIn is an AMP partner, but this product would be separate from that.
"Publishers remain a very important part of our content ecosystem and we are in regular conversations with them about new ways to work together," a LinkedIn spokesperson said in response to a BuzzFeed News request for comment on the effort. "Our goal is to ensure we get the right content in front of the right member at the right time to deliver the best member experience possible."
Over the past few years, LinkedIn has worked to position itself a go-to source for business news, particularly for professionals. In October 2012 it introduced a feature that allowed industry leaders to publish article-length posts directly to its platform (it later extended that self-publishing ability to all users). In 2013, LinkedIn acquired Pulse, a news reader that is now embedded into its main platform. If publishers were to sign on to the Instant Articles-style initiative in significant numbers, it would further position LinkedIn as a source of business news for professionals.
An Instant Article-esque offering makes sense for LinkedIn from a user experience standpoint. To get to an outside publisher's article page on LinkedIn, you still have to click through and wait for the story to load. Eliminating this wait time was a key motivation behind Facebook's push to introduce Instant Articles, which load fast. It's likely that LinkedIn is hoping to see similar benefits.
Not long ago, it seemed odd for publishers to partner with social platforms, let alone publish directly to their feeds. Both entities compete for the same ad dollars, and the social platforms' wide reach and precise data — if you want to reach marketing managers in New York, you go to LinkedIn — gives them an advantage over publishers.
But despite the potential drawbacks, many publishers are today willing to do what it takes to reach larger audiences via social platforms, and revenue share deals have helped them make peace with the notion of publishing directly to their social competitors. LinkedIn may soon be the next venue on the list.